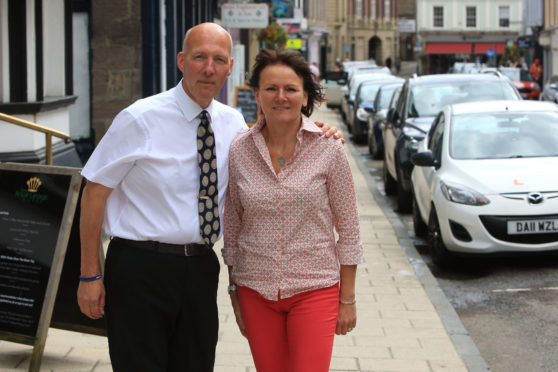 Independent retailers have slammed Perth and Kinross Council over the Super Saturday programme of events, claiming their street was once again ignored and their businesses forced to take a hit.
Shop bosses say George Street was closed to traffic for the entirety of the spectacle and used as a "glorified car park" for the support cars in the Women's Tour of Scotland cycling race.
Business owners have long complained that the street is bypassed by the council during city centre events and their independent shops left to suffer as a result.
Maxine Griffiths, who has run Bead Crazy on George Street for 14 years, says she has now made the decision to shut up shop due to the way the area is treated.
Maxine said: "We have kept going, saying it's going to get better but it's getting worse and worse and with the way these events are George Street is completely undervalued.
"On Saturday it was completely dead.
"The businesses need help. I just don't think I can do it anymore, I can't keep going."
Mandy Millar, owner of Revival clothes shop, said: "It was a wonderful event, a great day for Perth, but dire for us.
"We get left out and we don't get consulted. Something needs to be done because it's not fair.
"I had an awful day on Saturday, it was diabolical, the place was like tumble weed."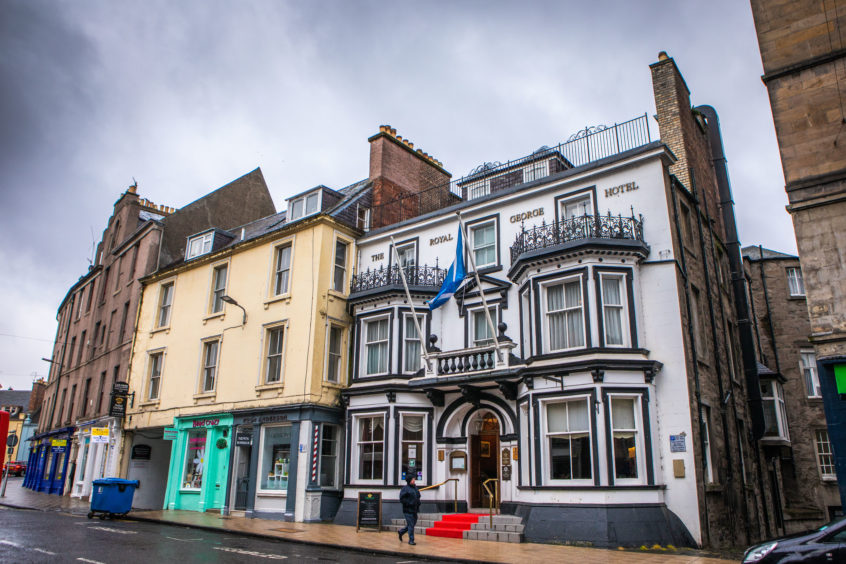 Laura Wilson, owner of Whispers of the Past which has has been on George Street for 35 years, said businesses on the street were being treated as "an afterthought".
Laura said: "I have no problem with the events that were organised for Saturday but yet again George Street is totally ignored.
"We are right in the middle of where all these events are held and our street is always left out.
"We were a glorified car park for 45 minutes to an hour.
"Every independent business in George Street works extremely hard at what they do in these challenging times and we should be recognised for that and included when all these events are held and not just be an afterthought."
Barber Ewen Anderson said he only made half his usual takings on Saturday.
He said: "It was great fun, the vibe was lovely but we also missed out because of it.
"A day like Saturday shows that you can't pedestrianise this street."
The Courier asked Perth and Kinross Council why more was not done to involve George Street in the events.
A council spokesperson said: "Huge crowds descended on the city last  Saturday, enjoying a family day out, showcasing Perth at its best, vibrant, open and welcoming.
"Whilst George Street was closed to vehicle traffic it remained fully open and fully accessible to pedestrian traffic."