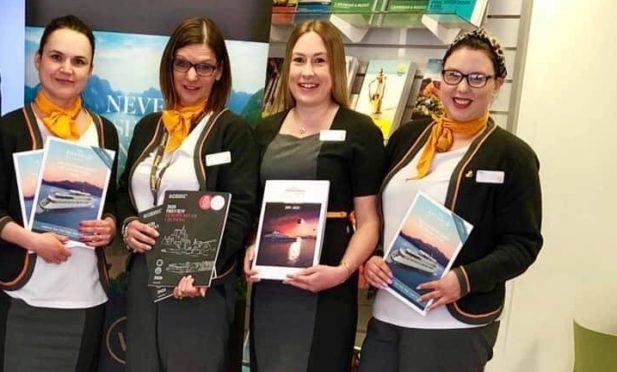 The manager of the former Thomas Cook shop in Perth said "a weight has been lifted from her shoulders" after Hays Travel stepped in to save the Fair City store.
Jackie Sutherland was among thousands of travel agent staff who lost her job last month when Thomas Cook folded.
However, fewer than three weeks later Jackie is delighted to have penned a new contract with Hays that will see the Perth store reopen and allow her to get back serving the customers with whom she has become friendly over the years.
Jackie, who worked with Thomas Cook for 22 years, said: "It's amazing news. It's fantastic.
"I've been offered the contract which I was more than happy to sign and we can get back to what we love. We're so pleased, I'm gobsmacked.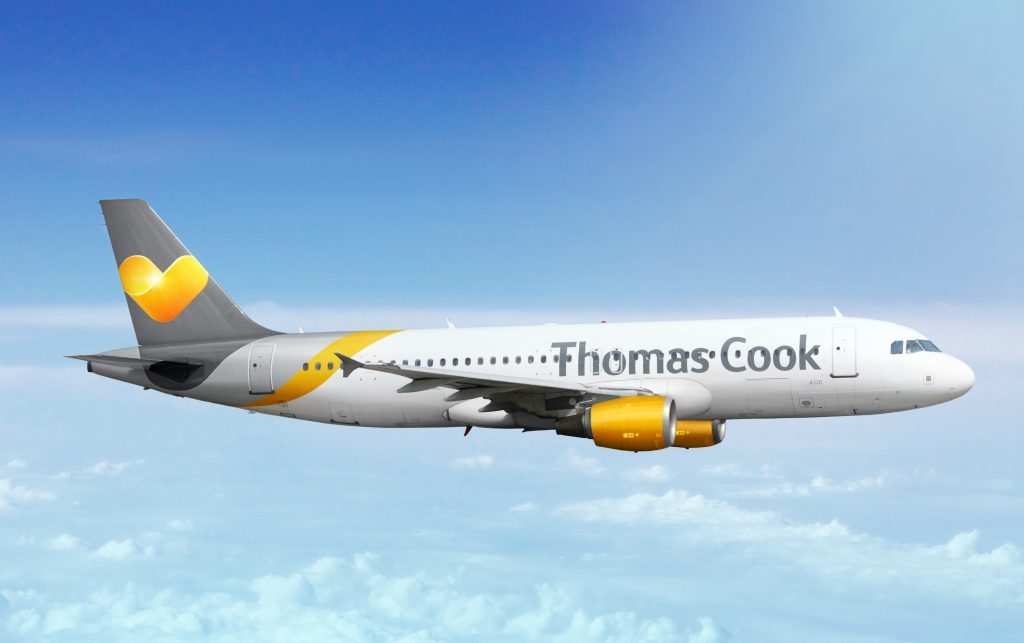 "We will be opening the shop in Perth and I will be the manager and we will be taking some staff on board and they're sorting out their contracts now.
"It's all good news. From where we've been it's like a weight has been lifted from our shoulders.
"And now we can get back to our customers as well."
The manager is unsure exactly when the shop will reopen but she is hoping for "a quick turn around" after what she admitted had been a tough few weeks.
Jackie also said the open day she and her team had organised to help their former customers in the wake of the Thomas Cook crash will still go ahead as planned.
She said: "Thursday will go ahead and we will be delighted to share the news with our customers."
The branch manager and staff from the Thomas Cook store will be at Willows Coffee Shop on St John's Place from 2 – 6pm on Thursday.
The open day was designed as a thank you to their loyal customers and to help those who lost bookings bookings make sense of the "daunting and confusing" claims process submitted to the Civil Aviation Authority.
Jacke said: "We've received so much support and we want to do something to help them."
All the staff employed at the Thomas Cook store in Kirkcaldy are understood to have found new jobs elsewhere, although the situation with employees at the other Fife branches in St Andrews, Glenrothes and Dunfermline is unclear.
Dunfermline SNP MP Douglas Chapman described the news as "fantastic", and expressed his hope all the staff who had been axed and had not yet secured another job would be asked back.
Former Kirkcaldy branch manager Fiona Gray said at the time that she was confident members of the public would see her staff in another role very soon – paying tribute to their professionalism during all the uncertainty around bookings.
"We know some weren't just holidays but celebrations, weddings and life time trips that had been booked and paid for such a long time in advance," she said.
"Believe me when I say that it does break our hearts that it ended this way. We are so sorry.
"Our first thoughts have been for you guys, and that is why I am so proud of all my colleagues.
"They have all behaved in such a professional manner, right up until the end, when we too were watching the news for updates."