As we approach the end of a year which has been roundly regarded as a challenging and tumultuous one for most, we reveal the top ten stories that captured your attention.
In compiling this guide to our most clicked on news, photography and video stories from the past 12 months, it's clear that local matters remain at the core of your concerns as well as ours.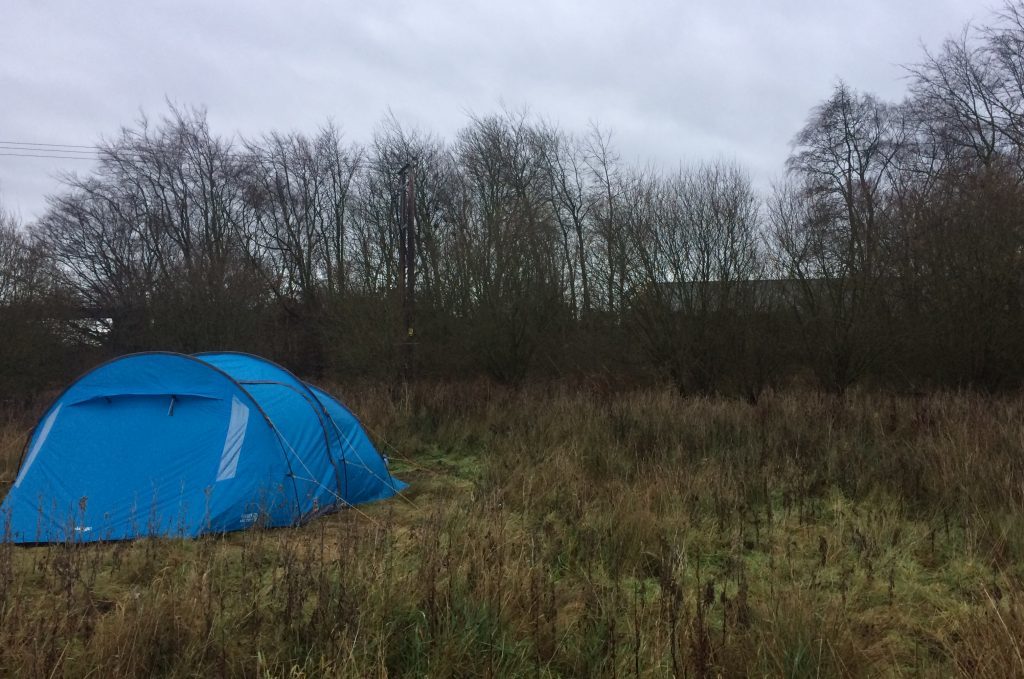 A sign of troubled times, perhaps, our biggest story by some distance focused on the plight of hard pressed workers who had resorted to camping outside Amazon's fulfilment centre in Fife this December.
Tents were spotted in woodland beside the online retail giant's base at the height of its busiest period, sparking concerns about the depths some employees are apparently plumbing to hold down a job.
The Courier brought you the news first before our story ultimately attracted widespread UK media attention. Nearly half a million of you came to us for the scoop.
A woman embroiled in a road rage incident was challenged by a judge to prove herself an expert knitter when she claimed to be visiting a specialist wool shop rather than tailing another woman for several miles.
She accepted and rose to the challenge in July before returning to court in December with multiple knitted items to ensure she avoided jail time for the offence. We'll let you decide whether that's hard labour.
The historic Fife estate, renowned as a wedding venue for many years, was on the brink of calling time on the service when disagreements with so-called "Bridezillas" escalated on social media back in April.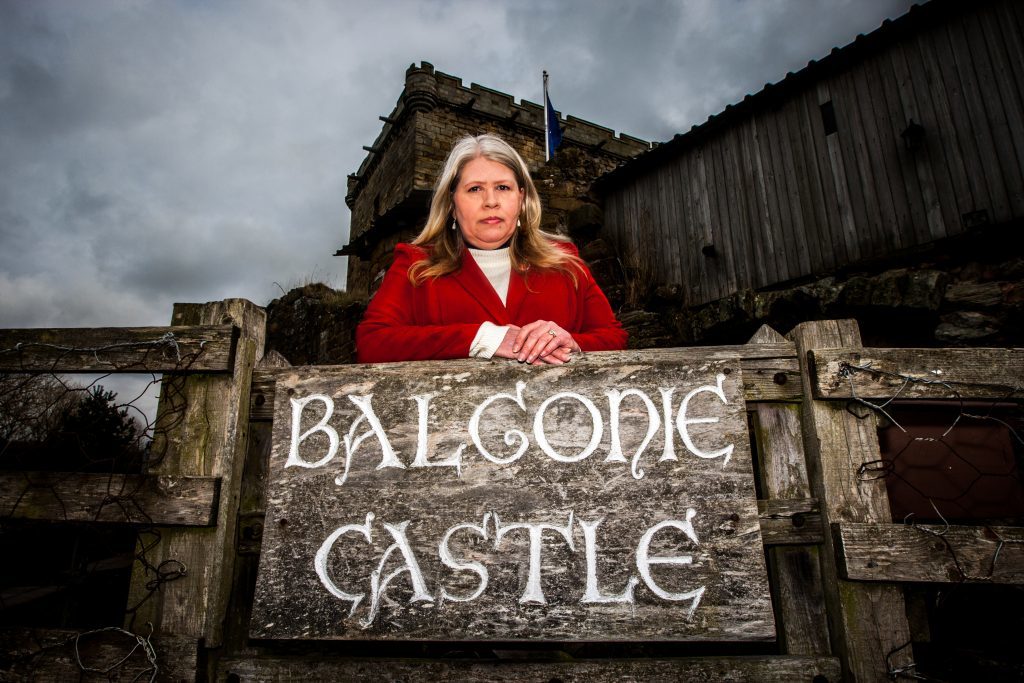 The uproar started after a bride-to-be queried being asked to pay for her meal three months before her wedding day on an open forum, without naming the venue.
When details concerning the bride's wedding contract were divulged by those responsible for the venue, an online backlash called for a boycott of the castle.
The upshot? You can still get hitched at Balgonie but dinner will not be included in future package bookings. This is what happens when bad publicity goes viral.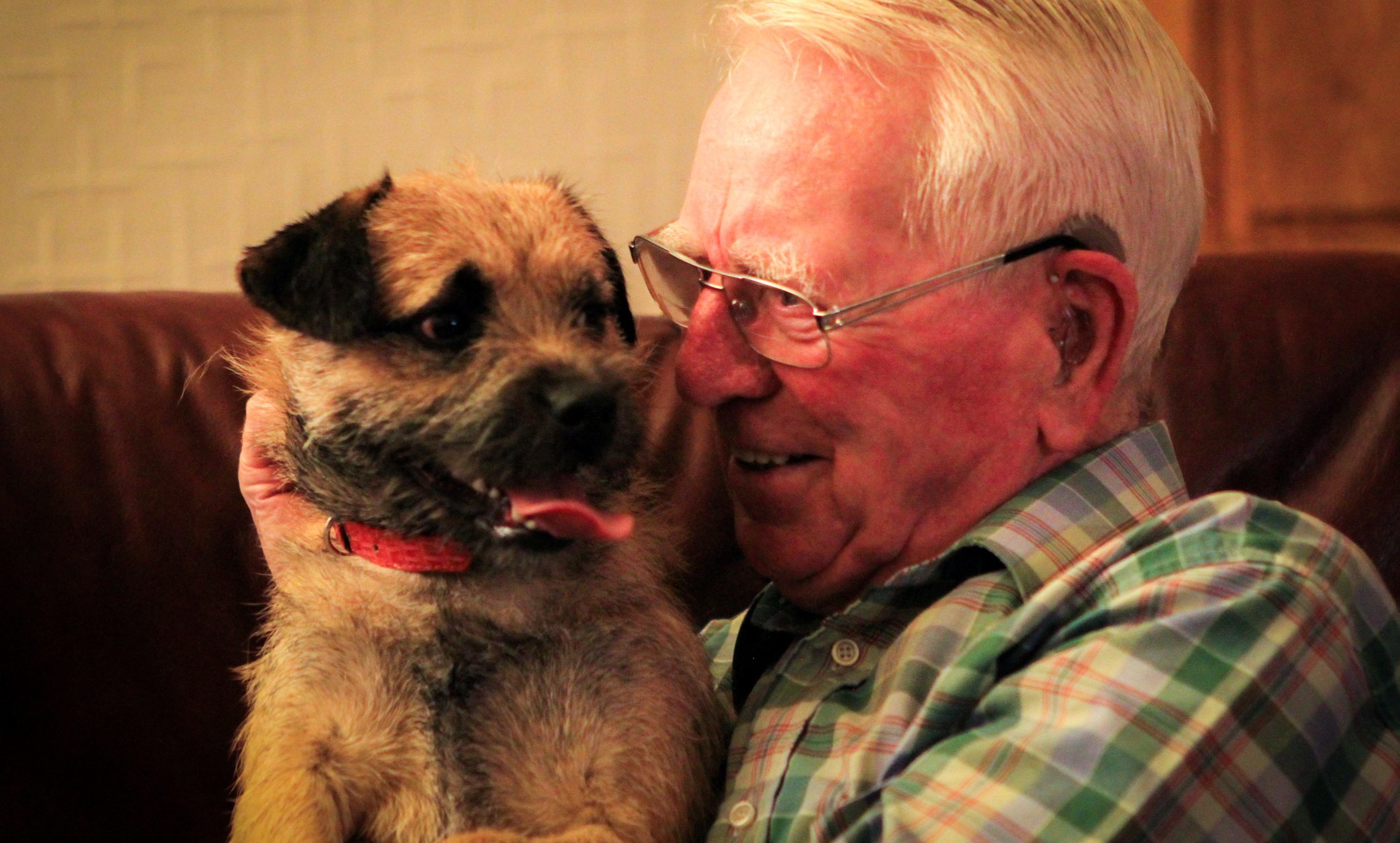 Dundee pensioner Leonard Ormond fought back tears as he was reunited with his beloved border terrier puppy Rosco, who was stolen mid-August.
After a groundswell of support and publicity to retrieve the dog, he was being handed into an animal rescue shelter in Luton a month later.
After their reunion, Leonard admitted he had feared the worst. He said: "I had given up, to be honest. The biggest thing was hoping that whoever had him would look after him."
A Valentine's Day wedding took an unexpected twist when a pair of wedding guests sparked a brawl in McDonalds by walking in wearing full Highland dress and playing the bagpipes.
Other diners were unimpressed by the musical accompaniment at 4am and told the duo to pipe down, leading to a full-blown ruckus.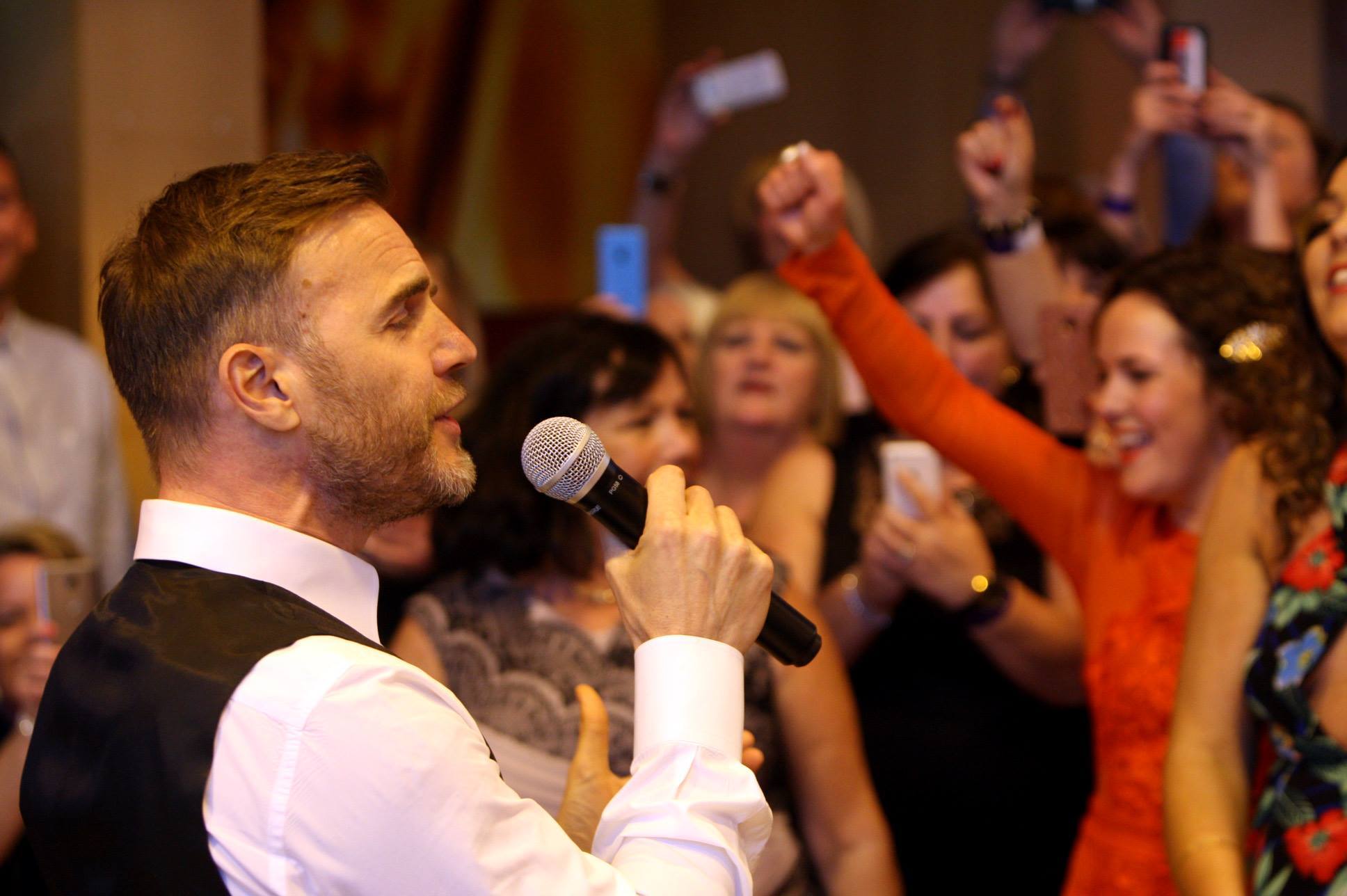 Gary Barlow made a Dundee superfan's dream come true when he showed up for an impromptu singalong at her 30th birthday party back in May.
In a heart-stopping moment, Jill Campbell finally met her idol after months of coordinating a persistent social media campaign which encouraged the Take That frontman to visit.
Suspense hung over proceedings as to whether he would arrive until he waltzed in with a tune. Of course, your Courier was there to capture the glory.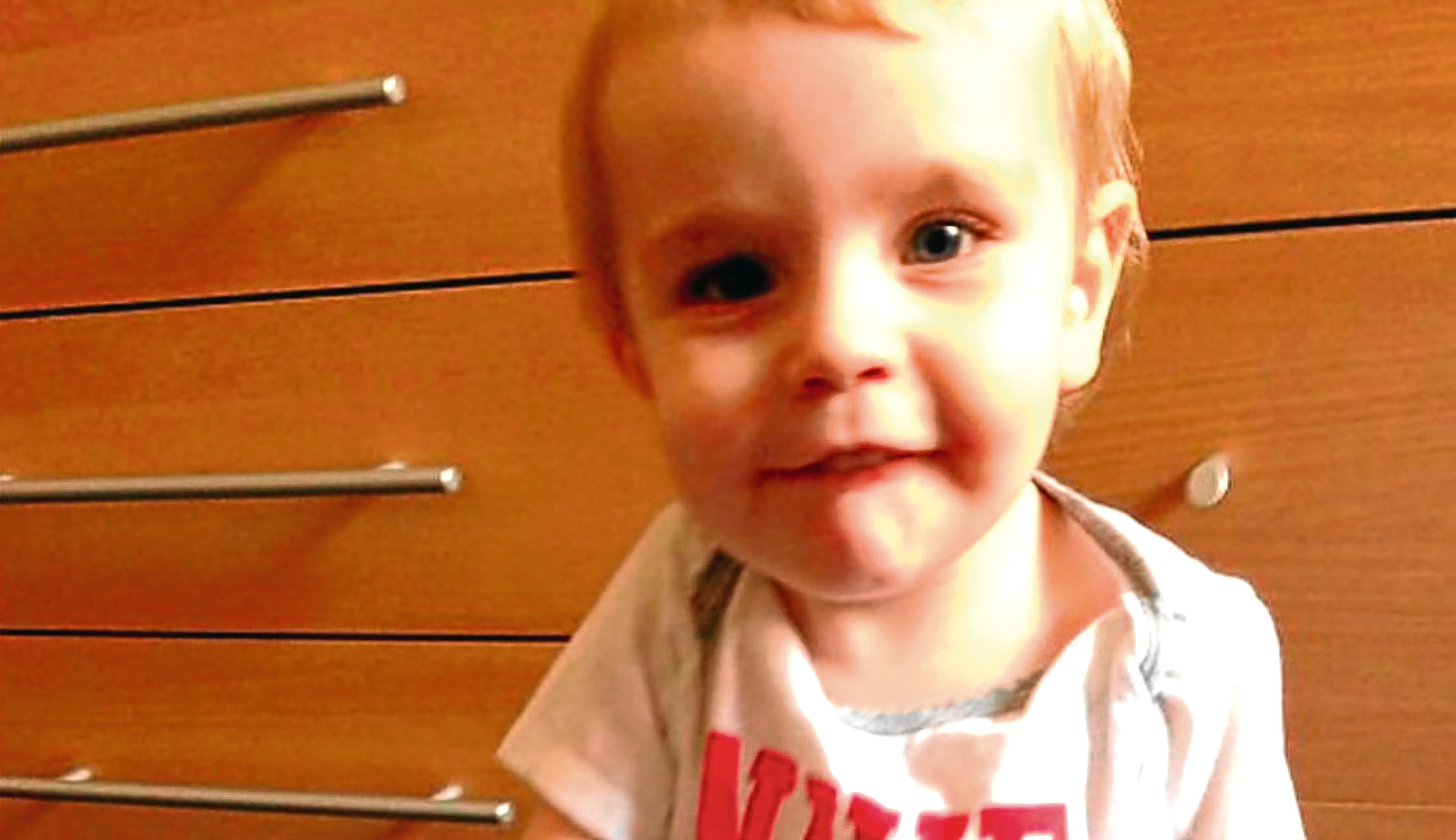 A dominant source of headlines throughout the first half of the year, the heartbreaking abuse and neglect of Fife toddler Liam Fee was too difficult to hear of.
The boy's mother Rachel Trelfa and partner Nyomi Fee were eventually jailed for a total of 47 years for murdering the two-year-old, a conviction they have since appealed.
After the lengthy trial came to a close, there was silence in the packed courtroom as the pair were led away to the cells.
The fallout is ongoing, with Scottish social work practices in general now coming under serious scrutiny for the way the boy's case was monitored.
The stuff of a Hollywood heist thriller, shocked diners heard gun shots being fired as five men attempted to steal a cash machine in Carnoustie.
Diners at McDonald's reported "two or three" shots and some customers huddled in cars, heads down, stunned and uncertain about what was occurring.
It transpired that the gunshots were deployed by a police armed response team seeking to demobilise their getaway vehicle and the men were apprehended outside a McDonalds restaurant in Arbroath.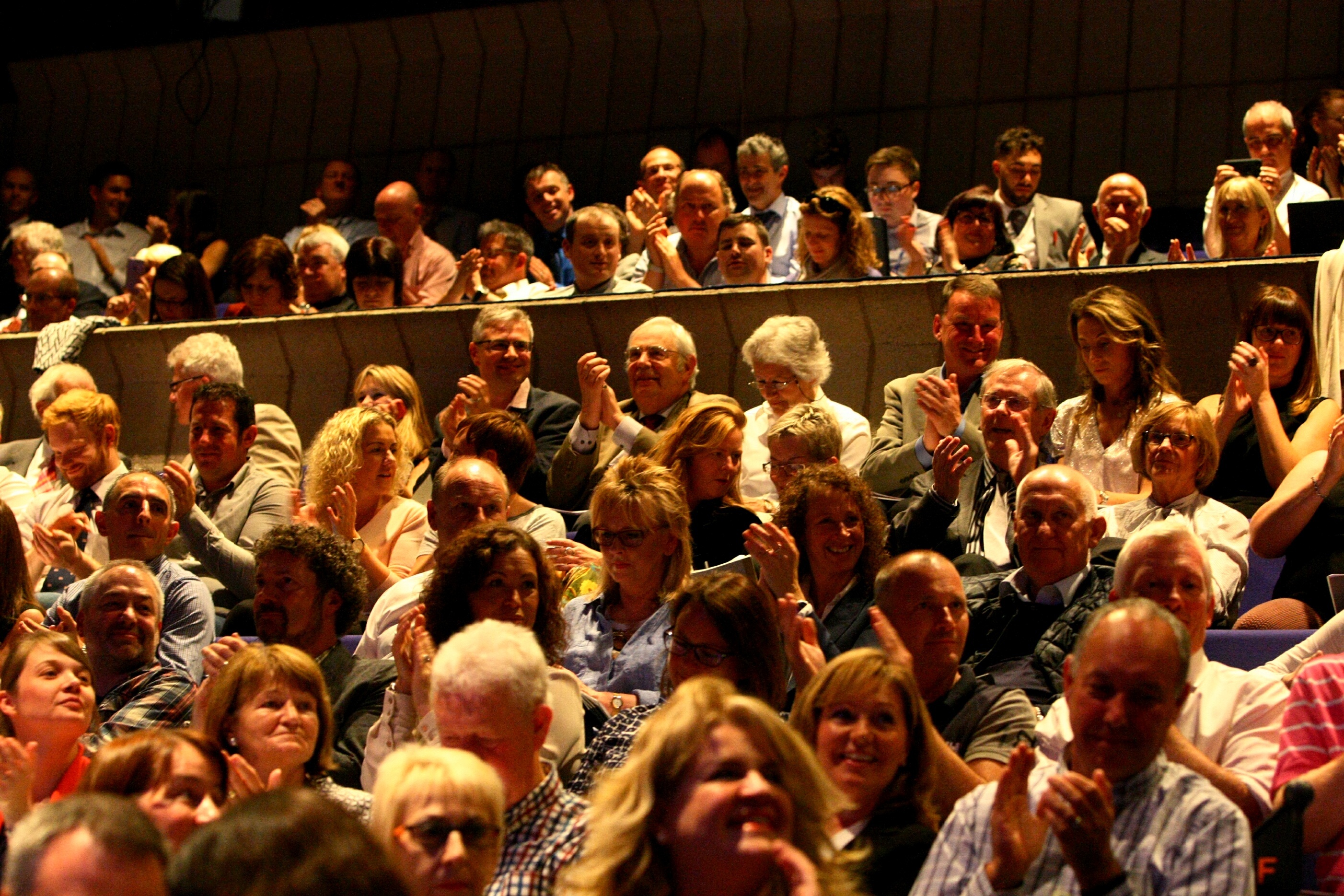 After capturing the hearts and imagination of locals and tourists alike throughout their summer display across Scotland, the auctioning of the 70 Oor Wullie Bucket Trail statues surpassed the wildest expectations, raising an outstanding £883,000 for the Archie foundation.
There were gasps from the audience as the very first lot set the tone for the evening – blasting past the pre-event estimates to raise £14,000.
From there, it was bidding war after bidding war as people sought to buy one of the coveted statues. Of course, he accordingly claimed the top spot in our Impact 100 poll. Not bad for a wee lad who just turned 75.
You can relive all the auction action here.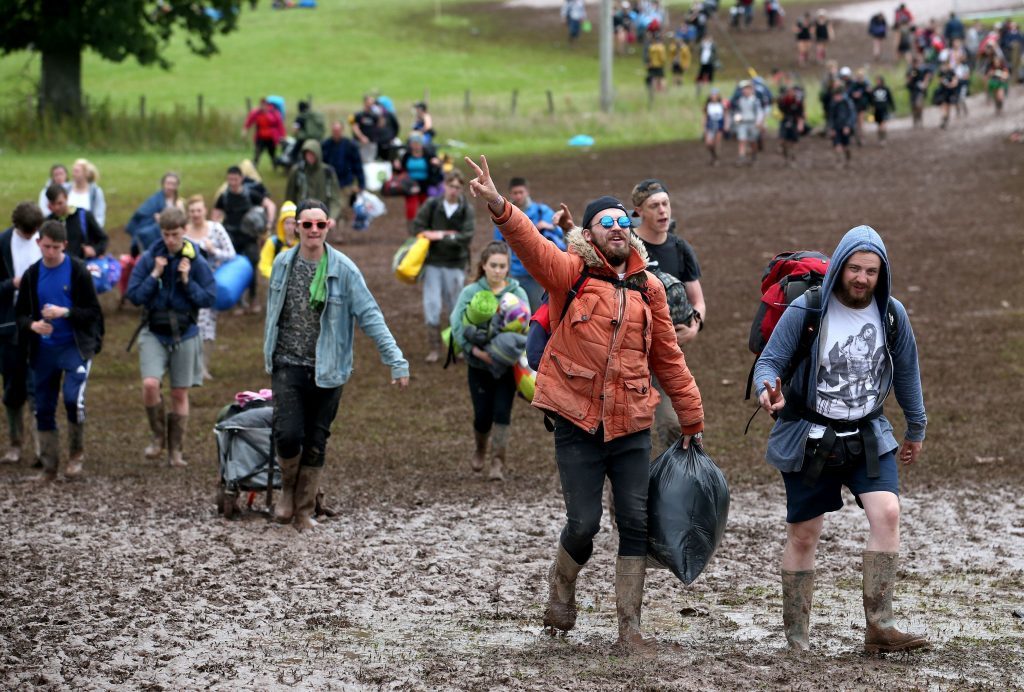 A tumultuous move to Strathallan, environmental issues concerning native ospreys and a bad habit of booking Calvin Harris every other year contributed to turning off music fans and DF Concerts ultimately pulling the plug on next year's edition of T in the Park while they have a good hard think about its future.
The public launched a customary petition to return the monolithic festival to Balado, respected industry figures offered their point of view on what went wrong, Scottish bands mourned its loss and The Courier's festival veterans reminisced over Ts gone by.
"We launched T in the Park with one aim: to give Scottish music fans an unforgettable weekend with their friends enjoying the best acts from around the globe," they said. Since the event's launch in Strathclyde park back in 1994, hundreds of thousands will testify to that rite of passage.
We hold out hope that the event might return replenished in 2018.
PHOTO GALLERIES:
1: Thousands flock to Perth for Rewind Festival
2: Is Dynasty the most lavish restaurant Tayside has ever seen?
3: Around the tables at The Courier Business Awards
4: Queen Elizabeth II and Duke of Edinburgh visit Dundee
5: Great Scots we've lost in 2016
VIDEOS:
1. The moment 82-year-old Leonard is reunited with stolen puppy Rosco
2: Gary Barlow helps make Dundee woman's 30th birthday her greatest day
3: Meter lights up sky across Scotland 
4: Jamie Redknapp surprises Dundee high school team at training session
5: Oor Wullie Bucket Trail auction raises £883,000 for the Archie Foundation
From all of us here at The Courier, we thank you for your continued support in 2016 and look forward to serving you even more new innovative digital services in 2017.
We wish you a very Happy New Year.