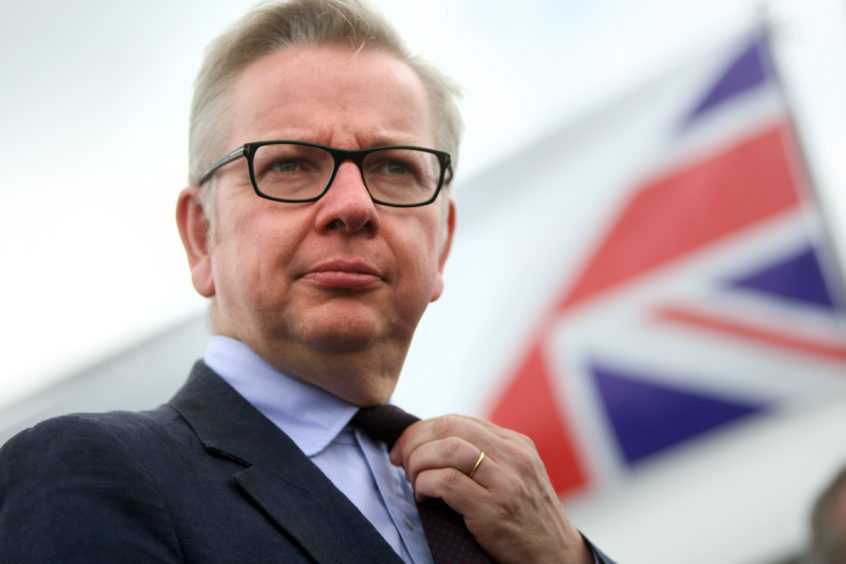 Michael Gove said he wants state schools to become so good that educating a child privately will become an "eccentric" choice.
It's a strange thing for the former Education Minister to say – and not because of his own paid-for schooling or his normally right-wing Conservative views.
In fact, private schools are already regarded as an eccentric anachronism in many communities in England, not least among the professional classes in the leafiest suburbs.
On March 1, parents south of the border learned whether their children had been accepted to the state senior school of their choice.
The emails from local councils on Offers Day dropped around 5pm in my sister's neck of the woods, ending an agonising wait to find out if her daughter would be going to excellent school number one, two or three.
As it turned out, they were lucky, but any of the alternatives would have been just as appealing: a girls-only secondary, a secular co-ed, a Catholic co-ed – all non-selective but highly rated by Ofsted.
There was also a brand new school and a famous selective school.
Just one child in their wider circle is being sent to a private institution and her parents' decision has indeed raised eyebrows, given the first-class free education available.
Why pay when you don't have to?
Gove, who sends his children to two of the best state secondaries in the country, has worked as hard as anyone to improve standards in schools.
Courting mass unpopularity, he seized on the education reforms initiated by Tony Blair's government and made it his business to follow them through, with a commitment the Labour administration had lacked.
In a few short years, schools across England, but particularly in London, were freed from local authority dictatorships and allowed to flourish under exceptional head teachers, making their own rules.
Academies and free schools sprung up in inner cities and gave children from the poorest neighbourhoods an opportunity to escape their backgrounds.
Gove introduced measures to raise standards and make qualifications meaningful.
He ushered in a return to traditional forms of learning, such as reading by phonics and times-tables tests in junior schools and harder exams for older pupils.
The results of this "experiment" are plain to see. This year, Brampton Manor Academy in East London – where English is a second language to two-thirds of the sixth form and half get free school dinners – had the second-best record in the country for Oxbridge places.
In some areas of England, schools have always afforded parents plenty of choice. In Kent, for example, there have long been state girls' grammars, boys' grammars and co-ed comprehensives.
The provision is not uniform across the country, which is presumably why Gove still gets exercised by the subject.
Asked if he wanted to obliterate the private sector "by stealth" he replied 'well, yes'. He might eventually see his vision realised, with all state schools brought up to the level of the best of the independents. In England, that is.
Scotland, however, is outside the jurisdiction of the Department of Education that Gove ran and beyond his reforms. Children north of the border go to the comprehensive in their catchment area, the quality of which will depend on the price of local housing.
But even in the wealthiest postcodes, the difference can be stark between outcomes at the nearest comprehensive and the private schools.
In one middle-class Edinburgh ward, the local school achieves 18% with three or more Highers at A to C grades, the minimum for university entry, compared to more than 90% in the adjacent fee-paying school.
Whether it is lack of choice, and therefore lack of competition among the state secondaries, or the dead hand of town hall bureaucracy, the massive gap between "good" state schools and their private counterparts in Scotland drives ambitious parents towards crippling school fees.
In Edinburgh, around 25% of children are privately educated – a staggeringly high proportion, out of sync with the rest of the UK.
The reasons for going private – and I should know, having embarked on this financially ruinous route twice – are for the teacher-student ratios, the all-round character development, the social skills, the music, the sport, as well as the high grades.
All schools should be able to aspire to these selling points of the private system – and some are being helped by fee-paying establishments sharing their facilities and offering mentoring.
But it is not for the private sector to address the problems in state schools. That is the government's job, as Gove recognised, and Blair before him.
However, our political leaders in Scotland, for all their promises, have failed to make a difference. That might make the private option more attractive for some, but the real losers, of course, are those with no options at all.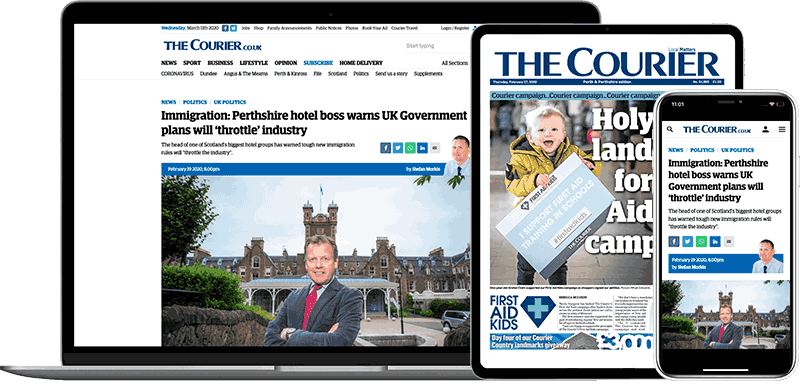 Help support quality local journalism … become a digital subscriber to The Courier
For as little as £5.99 a month you can access all of our content, including Premium articles.
Subscribe