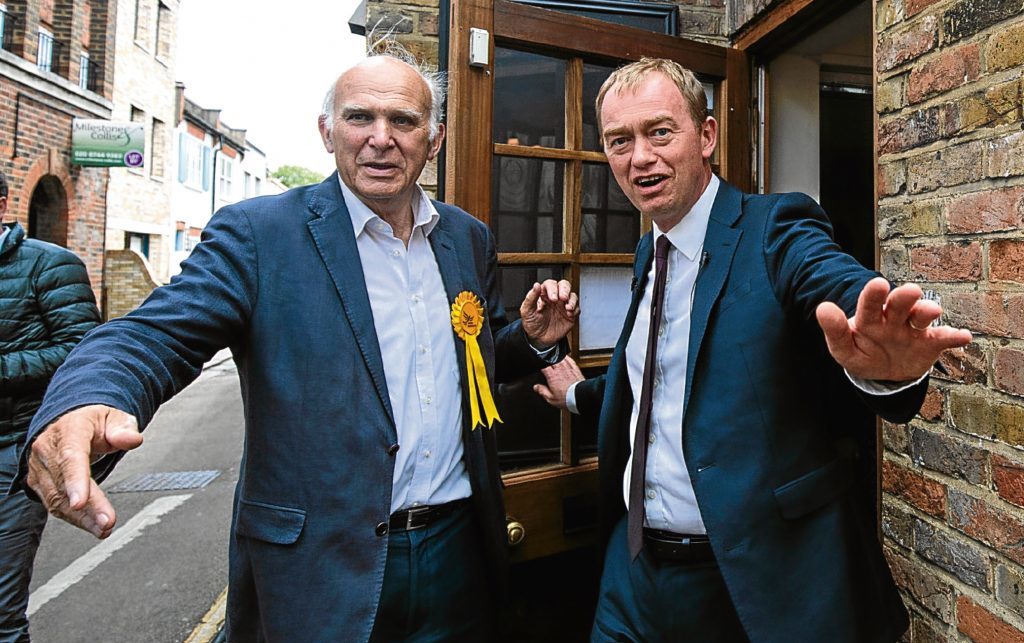 A former Scottish Liberal Democrat press chief has attacked the party's UK leader and his predecessor for failing to turn up for key Brexit votes.
Tim Hustler was dumbfounded by Vince Cable and Tim Farron missing votes on two amendments from Tory Brexiteers that were designed to force a harder departure from the EU.
The government-backed changes to the Taxation (Cross-Border Trade) Bill were passed by a simple majority of just three on Monday night.
Two SNP MPs, one of whom was attending a funeral, were also absent from the decision, meaning a full turnout of Nationalist and Lib Dem MPs would have imposed a defeat on the UK Government and the Brexiteers.
Mr Hustler, a former president of Dundee University Students' Association who was Scots leader Willie Rennie's right-hand man during last year's general election campaign, said the absence of the senior Lib Dems is "not a good look".
He tweeted at his former colleagues: "We can't attack this shambolic government if you don't bother to show up and vote."
Both Mr Cable and Mr Farron have championed the Lib Dems as the party to halt Brexit during their time as leaders.
https://twitter.com/tim_hustler/status/1019140948083838976
They were given leave by the chief whip to be off the parliamentary estate and attend separate meetings during the evening voting session.
Alistair Carmichael, the Scots MP and Lib Dem chief whip, said he "messed up" by assuming that Labour MPs would follow their plan and abstain, meaning the vote would have been lost by hundreds.
"By the time it became apparent that the vote was going to be close – it was too late to get two of our MPs, Vince and Tim, back in time to vote," he said.
He added: "Brexit is the most important issue in a generation. And as Liberal Democrats we have taken on the responsibility of stopping it."
An SNP spokesman said there were valid reasons for the absence of two of their MPs.
Martin Docherty-Hughes was at a funeral, while Angus MacNeil, who lives in the Western Isles, had travel problems, the spokesman said.