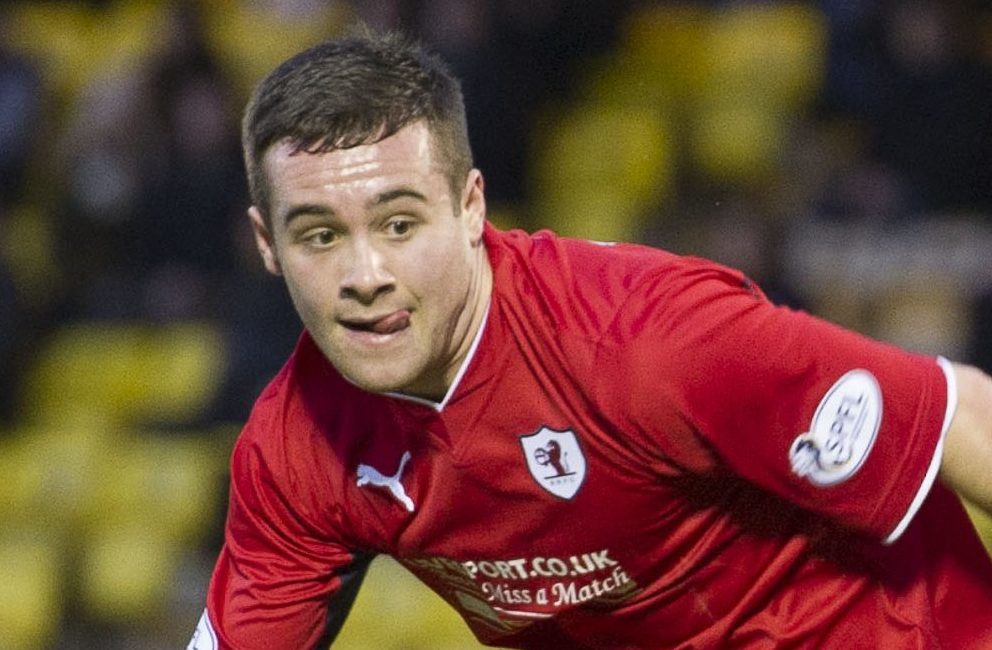 Raith Rovers Lewis Vaughan admits he is stronger both on and off the pitch after completing a gruelling recovery from a serious knee injury.
The 20-year-old striker was devastated when he suffered a ruptured cruciate ligament injury last August against Albion Rovers.
At the time, Vaughan had been hoping to have a big season under the club's new boss Ray McKinnon but instead he had to undergo an operation and then months of rehab with club physio Stuart Phin.
Now, he has regained full fitness and scored his first goal since the injury in Saturday's friendly victory over Brechin City.
Vaughan said: "The rehab was probably the hardest thing I have done in my life.
"There were times when I just didn't want to do it but Stuart was brilliant with me through the whole process, making sure I did all the work I had to.
"I have to thank him a lot for all he did for me.
"My mum and dad were also a great help and there were other senior players who had gone through the same thing, like Craig Barr who spoke to me about it.
"After the swelling went down and I had full range of motion in my knee, I felt like I could train and play but obviously I couldn't as I wasn't strong enough.
"I just needed time to heal but it's worth remembering that 10 to 15 years ago, it was a career-ending injury.
"It has made me stronger though and not just in football terms, in day-to-day life.
"Mentally, it was one of the toughest things I have ever done.
"I was in the last year of my contract but the new manager Ray McKinnon came in and said I was part of his plans.
"I thought I was going to have a big season to show what I could do but that never worked out and I was gutted about that.
"I just need to put it all behind me now."
Vaughan admitted that after suffering the injury, his emotions were so raw, he could not bear to watch his team-mates in action.
He added: "It was really hard to sit and watch with the boys doing so well.
"I thought I would have been part of it and it was so hard to take especially when I first got injured and I was trying to come to terms with it.
"After my operation, the gaffer asked me if I wanted to come along to games but I didn't want to go because I wanted to be playing.
"Obviously, I wanted the boys and Raith to do well but it is hard when you want to be part of it but it is taken away from you.
"It was hard to take when I had first done it."
McKinnon's successor in the Stark's Park hot-seat Gary Locke has made no secret of the fact that he is looking to bolster his attacking options.
Vaughan insists he will welcome the competition but after working hard, even on his summer holiday, he is keen to show the manager exactly what he is capable of.
He said: "It is up to me to show I am fit and good enough to be in his team.
"This is a big season for me and touch wood, I am sure it will be.
"Even when I went on holiday, I made sure there was a gym in my hotel so I could work away.
"The physio gave me a programme to do and it is probably the fittest I have ever been. A few of the boys have noticed that as well.
"It is up to the gaffer who he wants to bring in but I will certainly try to show him what I can do and that I am more than capable of playing in the team.
"I welcome competition. It is good to have that for places in a team.
"When I get a chance to play, I will be determined to perform."