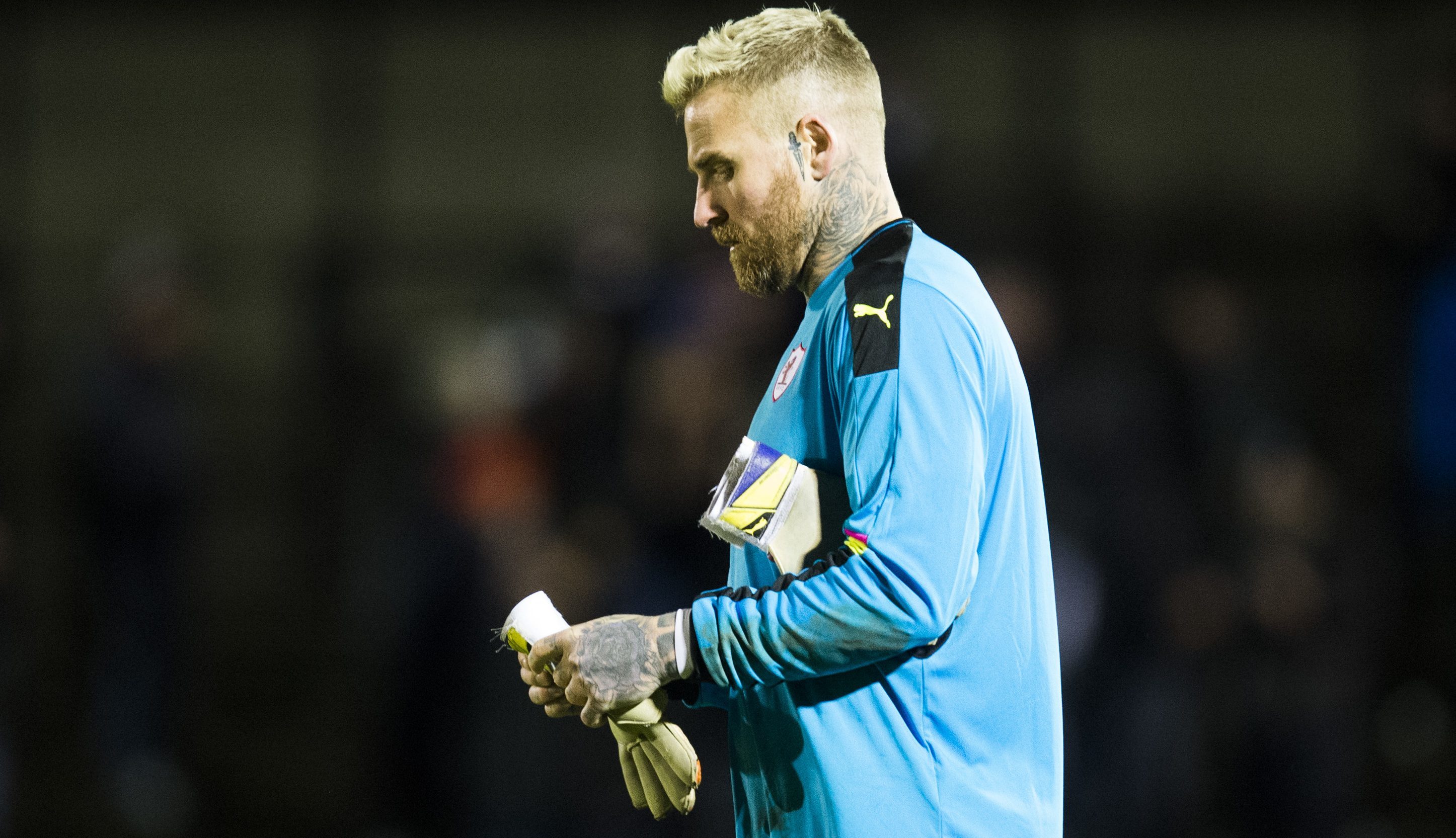 Raith boss John Hughes is confident he will have found a solution to his keeper crisis ahead of tomorrow night's crunch Championship clash with St Mirren at Stark's Park.
Last week, Rovers were forced to play outfield player Ryan Stevenson in goal at Ayr as all three of the club's keepers, Kevin Cuthbert, Aaron Lennox and Conor Brennan, were injured.
The Kirkcaldy side had tried without success to draft in another stopper but lost their race against time with Stevenson having to fill in between the sticks.
He acquitted himself well but was unable to prevent Rovers slumping to another defeat that left them just one point ahead of second-bottom Ayr.
Now, Hughes is determined to have a recognised keeper signed before the game against basement side St Mirren.
The manager, who also confirmed that Brennan will be out for four to six weeks, said: "Will a goalkeeper be in place? 100 per cent.
"We've been working really hard. I want to bring in a goalkeeper that the boys go, 'Oh, aye!'. Someone that can do himself justice.
"I want someone with experience and I think the boys deserve that. That's nothing against anyone else. There are some wonderful young goalkeepers coming through in Scotland.
"I'm a centre-half and I would like to know I had a goalkeeper in there with some experience.
"We will have a goalkeeper. We have been working very hard. We worked very hard last time to try and get it done and one fell through.
"I hope we learn from it for the future and don't get into the mess again, just for Scottish football. "It's done and dusted. Stevo went in goals and it was not his fault we got beat. He made one or two saves and his kicking was different class."
Raith have now gone 17 games without a win and just in case anyone at the club was in any doubt about the precarious position they find themselves in, Hughes was quick to hammer home his message, saying: "I'll tell you right now, we're in a relegation fight and the quicker we realise that and roll our sleeves up, we'll be better for it.
"The only way to do it is going to win a football match."
Hughes admitted the task he faces is even tougher than he realised and he lamented the fact he was not brought in sooner.
He added: "It's a harder job than I thought, that's for sure. I wish I could have had a window.
"We're playing against a St Mirren side that's beaten the league leaders in Hibs and acquitted themselves very well against Celtic.
"They're on the front foot and have a bit about themselves.
"When I talk about a window, when you look at what Jack (St Mirren boss Ross) has done, he put two or three players out and brought players in that have gone straight into the first team.
"There are guys like Stephen McGinn and Cammy Smith from Aberdeen.
"If you're doing that, you're going to improve but I never had that luxury.
"We'll need to stick together. I have every confidence that we've got enough in there to win football matches to get ourselves up the league but you can't feel sorry for yourself, you can't be shrinking violets.
"It's right down to character, don't be false. I can see through it.
"Do what the game demands to win a football match, it's simple.
"I'm trying to set a standard at this football club that they have to match on the training pitch. I just keep working them but in a way that you're still stimulating them. It has to come from these guys and it has to come from within.
"We keep beating ourselves doing stupid things."