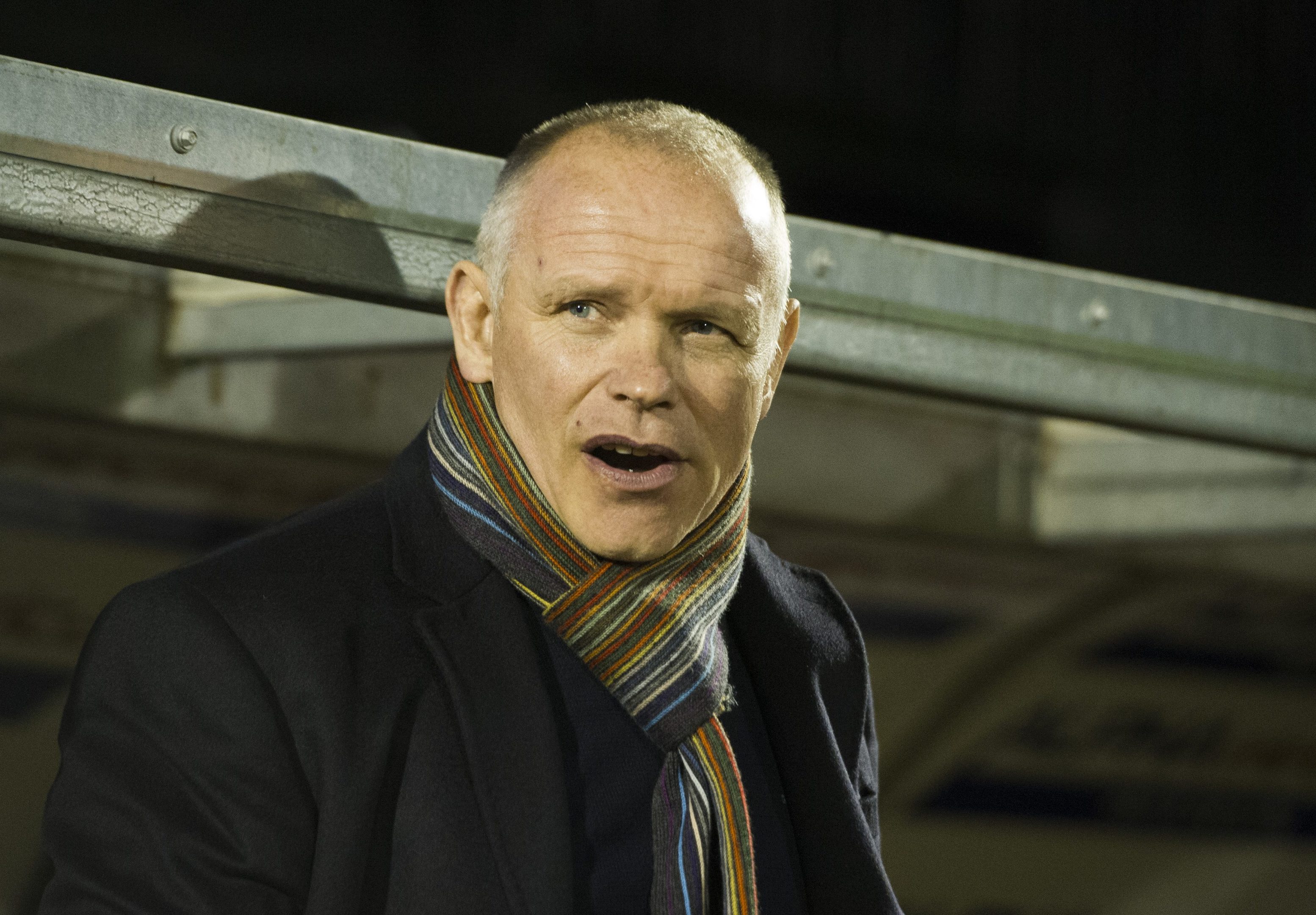 Raith boss John Hughes insists he is not at the club to "change his players' diapers" – instead, it is their responsibility to man up and hopefully save their season.
The Stark's Park manager verbally savaged his squad following Saturday's humiliating 5-0 thrashing at St Mirren.
In a long after-match interview, he accused them of lacking character, being mentally weak, not caring about the club and even railing against the fact that some of them were a poor product of contemporary society.
A week on and Hughes insists he stands by every word.
Now, with Raith's Championship survival on the line, he hopes his players take heed ahead of today's must-win game against Ayr.
Rovers need to beat the Honest Men and hope Hibs do them a favour at Easter Road against the Buddies otherwise a relegation play-off beckons.
When asked what response he wanted from his players following his furious verbal broadside, Hughes said: "Just win. If you don't have the right mental mind-set, then don't put the strip on.
"I'm not going to go back on anything I have said. Just go and win.
"They have an opportunity on Saturday to go and win a football match and make everybody happy.
"If you can't handle that, if your mentality is not strong enough to be at your best and put in a man-of-the-match performance, if you have any nagging doubt or feel anything negative, don't put the strip on.
"We all turn up with sore ankles, hamstring pulls and say, 'I cannae play', this and that.
"No-one ever talks about the mental mind-set of being not strong enough.
"If you're not strong enough, then don't play.
"I can't take them by the hand, I can't change their diapers.
"They have to stand up, look each other in the eye and trust each other."
Hughes added: "Team talks don't matter, it's up to these guys when they go over the white line to get together to say, 'Let's put this right'.
"I've said everything I can say, all I can do is prepare them, pick what I think is the right team and try to win the match."
There is no getting away from the desperate situation Raith find themselves in but the club supporters should be able to take some comfort from the fact that they are unbeaten in their last five home games.
However, Hughes admits the rollercoaster performances of the side mean he is not sure if that run will continue against Ayr.
He added: "One minute we're all right and then the next minute we're down and then we're back up again.
"That's why I'm left scratching my head.
"I had wee bits and pieces of that up at Inverness but not as consistently as this.
"Every now and then up there you'd get a game and think: 'Wow, where did that come from?'.
"But then we would go on a run, nothing like this.
"Am I going to be ultra-negative or ultra-positive? I'm just going to tell them it's about time they stood up.
"It's about them, it's not about me."
Hughes' deal with Raith runs out at the end of the season and while he did not discount the idea of staying on, he would insist on big changes at the club.
He said: "For me to be here next year there would need to be a lot of changes from what I am seeing.
"But that's for another day, this is not the time to talk about it, we have a massive, massive game to look forward to."