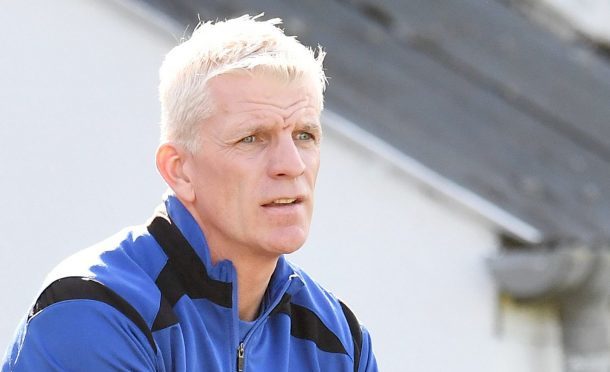 For the first time this season Jim Weir has got the sort of selection dilemma all managers want.
Since taking over from Gary Bollan, the Forfar boss has had precious few options when picking his teams as result of never-ending injury issues.
A double suspension was thrown into the mix last weekend when Stranraer were the visitors to Station Park,
But, after thrashing their opponents 5-1 in the absence of Andy Munro and Michael Travis, Weir will have to decide whether to bring back one or both of his central defenders for the trip to Hampden Park to face Queen's Park this afternoon.
"I was a wee bit apprehensive going into the (Stranraer) game," Weir admitted.
"Both my centre-backs were suspended and they give us a real physical presence in the team.
"But my back four stood up to the challenge really well.
"Both Travis and Munro are available again so this will be the first time that I've had a real selection problem, which is a good thing. My decision will be based on what I think will be the best team to face Queen's Park."
It wasn't just the defence that impressed Weir last Saturday.
"I thought we dominated all areas of the pitch," he reflected.
"Every time we went forward we looked like scoring. Getting Dale Hilson back has been huge for us. He led the line well. Hurst's movement was really good and Easton and Aitken did well in wide areas. I don't just want them to create goals, I want them to score them as well.
"Dingwall gives us energy in the middle of the pitch and Mark Millar, who is as gifted a footballer as anybody in this league, dictated the game for us.
"I'm sure it will go down to the wire but we've got a chance to open up a bit of a gap at the bottom and put pressure on the teams above us, which we haven't managed to do before."
Michael Kennedy is "progressing well" but is still unavailable, while Marc Scott has had a tidy-up operation and is likely to be out for six to eight weeks.