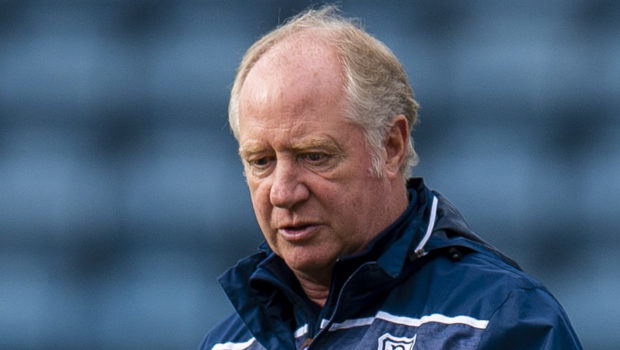 Dundee have revealed that Jimmy Nicholl played a crucial role in helping secure on-loan goalkeeper Conor Hazard.
The Dark Blues were left dealing with a serious selection blow after regular number one Jack Hamilton had to have surgery on his appendix.
They moved quickly to ask Celtic if they could take Hazard on an emergency loan and the move was helped along by Dens assistant boss Nicholl's knowledge of the 21-year-old from his time coaching the Northern Ireland squad.
Dundee manager James McPake said: "We are very fortunate that we have been able to get Conor in so quickly and I am grateful to Celtic for helping us out with that.
"Jimmy Nicholl played a key role in this.
"He has worked with him in international squads and Conor made his debut for Northern Ireland in a high-pressure game against Costa Rica, who were planning for the World Cup at the time.
"He did OK in the game and also has under-21 caps so Jimmy knows all about him.
"I have also seen enough of him from the development squads to know that he is rated very highly."
McPake, meanwhile, revealed that Hamilton originally thought that was suffering from a stomach bug.
The Dundee boss said: "Jack came in after the game on Saturday complaining of pains in his stomach.
"We thought it was maybe just an upset stomach but he went home and called in the next day to say it was getting worse and that he was off to hospital.
"He has since had keyhole surgery on his appendix.
"It's a real hammer bow for us because he has been fantastic."
Dundee are obviously hoping their regular first-choice goalie gets well soon but he could be sidelined for several weeks.
McPake added: "It is difficult to predict (the length of absence) because he is a goalkeeper and has to dive about but hopefully it will be no longer than a month.
"Even saying that, I don't want to put pressure on him and we will wait to get him right."