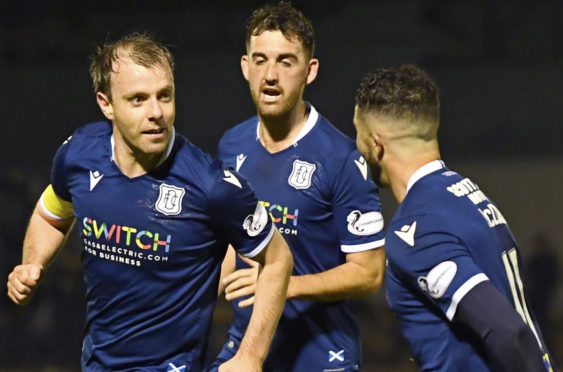 Paul McGowan has admitted the doubts surrounding Dundee's title credentials were genuine ones – and that he even had them himself.
But the experienced playmaker believes the performance and result at Ayr on Friday night was the perfect answer to them.
After they "capitulated" to Partick Thistle at Dens Park, the Dark Blues had to show they had learned their lesson quickly.
And the best way to do that was by holding on to a lead in trying circumstances.
"It wasn't a pretty game," McGowan reflected. "There were lots of fouls in it but I'm actually glad we won a game like that because it's answered a few questions.
"I didn't know if we had that in us.
"Against Partick Thistle the week before we played some of the best football I've been involved with in that first half but then we capitulated.
"I said in the dressing room at half-time (at Somerset Park) that if we want to get out of this league it is games like that we need to win.
"It's great to see it out and we've answered a few critics.
"We mixed it up and got the victory we deserved."
McGowan revealed that nobody left the away dressing room for the second half on Friday night in any doubt about what was required, or how high the stakes were.
He said: "At 2-0 up we were comfy and I was raging at the goal we lost. It was a ball to the back post we should be dealing with and we gave them a lift going in at half-time.
"We challenge each other in the dressing room – we do it on a daily basis.
"I'm not saying that we're fighting each other but we do have a go. I'm probably the main man for it. There are big characters and that's what you need to win this league.
"One thing I've seen so far is that it's always going to be a battle. There will be chances to play nice football here and there but teams make it tough for you every week.
"We rolled up our sleeves, took the kicks and saw out the game out without a clear-cut chance against us. It was game-management.
"What a victory at a place like Ayr. They're a really good side and we snuffed them out."
Winning away was a first for Dundee and winning twice in a row is the next box to be ticked tomorrow night.
"We need to go on a run now," said McGowan. "We need to keep putting pressure on United, Ayr and Inverness.
"It certainly isn't the two-horse race everybody was talking about.
"Results like Queen of the south beating United 4-0 can happen.
"This league has surprised me. I look at our squad and it's as good as any but a good squad on its own won't win you the title. It's about having characters who will do things like take the ball under pressure.
"It was a big statement against Ayr and now we need to carry that on by winning on the astro at Alloa on Tuesday."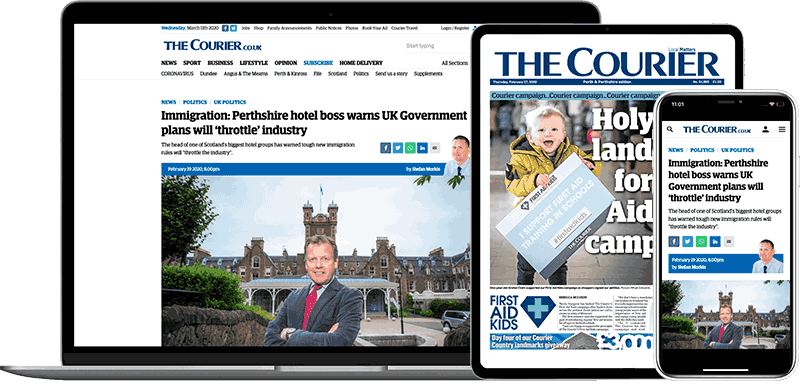 Help support quality local journalism … become a digital subscriber to The Courier
For as little as £5.99 a month you can access all of our content, including Premium articles.
Subscribe