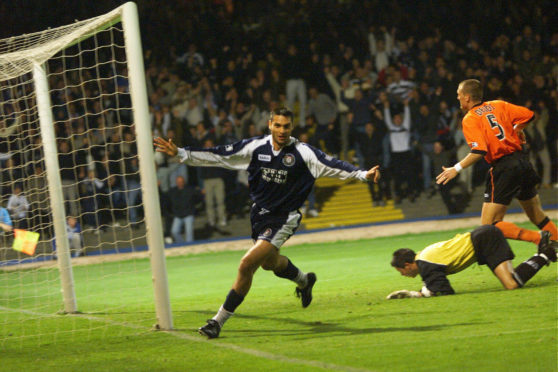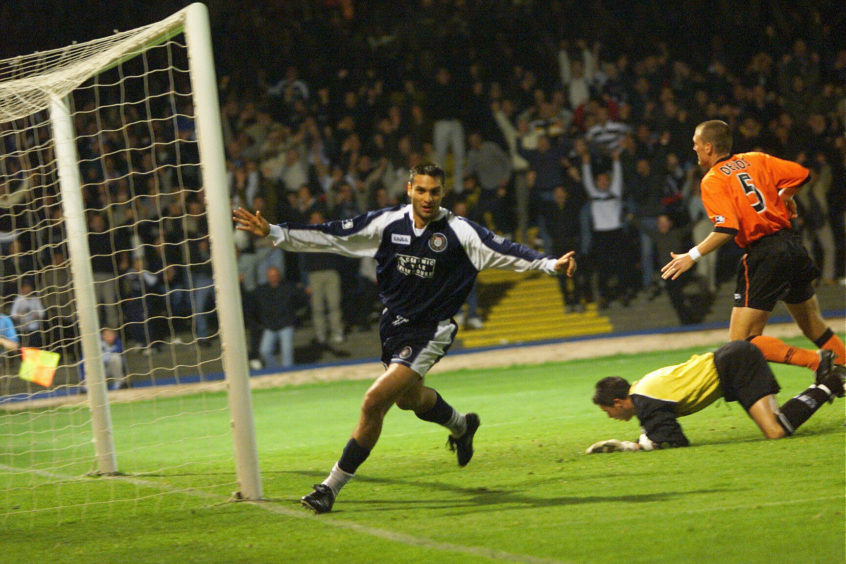 Derby hat-tricks don't come around too often.
In fact it's been nearly two decades since Juan Sara struck his way into the hearts of Dundee fans with a match-winning treble in the first clash with Dundee United of the Bonetti era.
Brothers Ivano and Dario took the reins at Dens Park 20 years ago this week and set about challenging at the very top of the Scottish game.
Argentine, Sara, was one of the first imports through the door, along with compatriot Fabian Caballero, and the pair quickly became fan favourites.
Sara, though, would soon etch his name into the history books as the new-look Dark Blues took on their old rivals at Dens Park.
It had been 11 years since Keith Wright netted only the third Dundee hat-trick in a derby, in a 4-3 home win in 1989.
For Sara, the night of his derby treble was amongst the most memorable of his career.
In an exclusive interview with the Courier, the Argentine said: "The hat-trick against United was one of my best moments.
"At that time I didn't realise what I had done! It was the first derby I played in, we won 3-0 and I scored all three.
"I don't know how many times that will have happened. People always remember that match.
"I didn't realise how big it was. The fans it was so important and I still get messages on Facebook from Dundee fans about it!
"I scored at Celtic Park, scored against Rangers and a lot of goals but I think the hat-trick against United was one I will always remember.
"It was a fantastic atmosphere. It was amazing with the stadiums so close and to be able to walk down the street was a great experience."
Sara became only the eighth player to score a hat-trick in 170 meetings between the city sides, joining Andy Campbell (Dundee, 1926), Jimmy Chalmers (Dundee 1956), Finn Dossing (United, 1965), Jackie Graham (United, 1967), Willie Pettigrew (United, 1980), Wright (Dundee, 1989) and Billy McKinlay (United, 1995).
As much as the goals helped the South American, Sara says the welcome he and the other foreign players received from people at the club and around the city made it feel like home.
"I have great memories," he said.
"The people were great, I felt at home in Dundee. It was really comfortable. The people in the city were very friendly and I made a lot of friends in the team – I still speak with Fabian, Beto Carranza and Julian Speroni.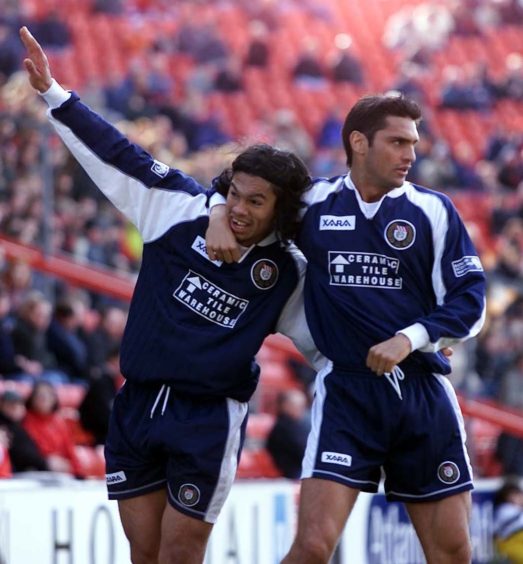 "I had been playing in Paraguay and doing really well for a big team. I had the same agent as Fabian Caballero and Dundee were looking for a striker.
"I had the chance to go to Portugal but I chose Dundee because I wanted to play in the UK and the football there suited my style.
"From the beginning I felt very comfortable in Dundee.
"Playing with other Argentines made it easy and to have an Italian coach when I spoke Italian was great for me, too. It was the perfect place for me.
"We started the season well, I scored goals and it went well. I was one of the top scorers in my first season with 17 goals.
"It was a good time for me."
Little did he realise, but Sara would soon get the chance to line up alongside a national icon in Argentina as World Cup star Claudio Caniggia arrived at Dundee in October.
"It was a dream for me to play with Claudio," Sara said. "I didn't believe it when he signed!
"He knew Ivano and Dario and when Fabian got injured they brought him to Dundee.
I couldn't believe I would have the opportunity to play with him. Both being strikers, we played together up front and it was a dream for me.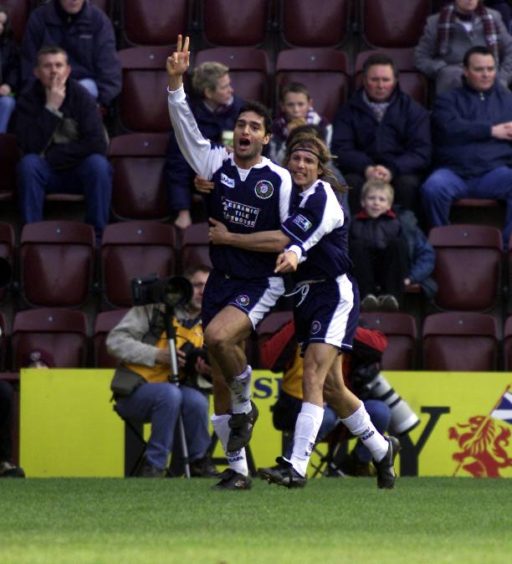 "He was so easy to play with but not just him – Fabian, Beto, Georgi (Nemsadze), Gavin (Rae), there were so many good players."
On the Bonettis themselves, Sara added: "They were very close to the players, obviously Ivano was playing at that time as well.
"They helped us a lot and I was really happy working for them. They were fantastic players – Ivano was at Sampdoria and Juventus, Dario at Roma and Milan, really big players in Italy. I learned a lot from them.
"Straight away in Scotland, I noticed it was a physical game, tough football with long balls and the ball in the air but we tried to play another type of football.
"We tried to play with the ball on the grass and more combination football.
"I really felt good in that team and the way we played."
The way his time at the club ended, however, left a sour taste as the club was plunged into administration in 2003.
"Leaving was disappointing. I really felt at home and to leave in the way we did was very difficult for us.
"We lost a lot of money and were very upset after my contract was cancelled. My wife was pregnant at the time and it was difficult being in a different country with no job and no living. I didn't know what to do.
"There were a lot of players in that situation."
Despite the way his three years at Dens Park ended, Sara would love to return to the club he led the line for two decades ago.
He's currently working his way up the coaching ladder in his native Argentina and is helping Estudiantes de Buenos Aires attempt to reach the top flight as assistant manager.
His ambition, however, is to return to these shores and possibly Dundee in the future.
He added: "It was one of the best times of my career, in Dundee.
"It is the place I played longer than anywhere else. I played in a lot of places, usually for only one year or so but at Dundee I was there 3-and-a-half years.
"Dundee is one of the most important clubs in my life.
"I would love to go back. People always show they loved this time and always remember it.
"I've always said we'd love to go back but it is not easy with football to do so.
"I am coaching just now and I have a hope that one day, one of my dreams is to go to Europe and, hopefully, be Dundee manager."