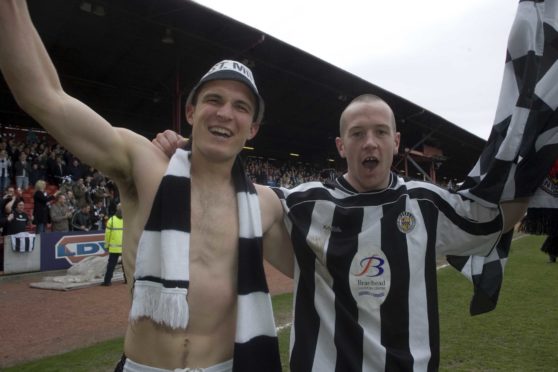 Former Dundee striker John Sutton says unassuming star Charlie Adam would be a perfect fit for the Dark Blues.
The Dee have been in talks with the former Liverpool, Rangers and Scotland midfielder with both parties eager to get a deal done.
Sutton played with the 34-year-old at St Mirren as they won promotion from the First Division in 2005/06 and believes Championship football at Dens Park will be no barrier to a move.
In fact, former Raith Rovers and St Johnstone man Sutton – who turned out for Dundee on loan from Millwall in the 2004/05 SPL – believes down to earth Dundonian Adam would shine.
The 36-year-old said: "I kept in touch with Charlie after he left St Mirren, he's a great guy and I know he's got an affinity with Dundee and the city.
"When you first look at him, I wouldn't say he looks like a star with the way he wandered in the dressing-room, mucking about the whole time, but give him a ball and he's brilliant.
"He loves playing, loves life and is a brilliant footballer.
"He was young at the time, he's probably a bit more of a leader now and someone to go to as an experienced player but his talent is undeniable.
"He's got some left foot. It never surprised me when he scored the goal (for Stoke) against Chelsea from the half-way line because he used to try it every week at St Mirren!
"I'd be screaming for the ball up front and he'd be trying to launch one over the goalie's head from about 60 yards.
"He would be a very, very good signing for Dundee, in my opinion.
"It was great when he crossed a couple on to my head, and he certainly did that, but it wasn't so good when he kept trying to ping one in from the halfway line but his record isn't bad!
"He certainly crossed a few and assisted a few for me and pinged a couple of free-kicks in from 30 yards right into the top corner so, hopefully, that'll be happening for him up at Dundee as well."
English forward Sutton, most recently at Morton, also expects big things from Dundee new boy Danny Mullen after seeing him up close with the Buddies.
The strike pair won the Championship together under Jack Ross in 2018, during Sutton's second spell with the Paisley men, and he reckons the Dark Blues fans will warm to Mullen.
He added: "I think St Mirren are going to have a good season but I was a little bit surprised to see Danny not get as much opportunity as he probably would've liked.
"During my time there he did very well and kicked on from that a couple of seasons ago where his goal-scoring was good.
"Goal-scoring is, obviously, what people will look at but his general play was also very, very good.
"He worked incredibly hard for the team and, playing with Alex Jakubiak, Dundee have two very good strikers there.
"I think Danny will do very well. He's a great character, he'll work hard, so even if he's not scoring loads of goals he'll be contributing with his work rate and general play.
"I expect him to be very popular with the fans up there – he's a funny character, a good guy and the way he plays on the pitch it's not hard to take to him with the effort he puts in.
"I'm sure he'll be popular in the dressing-room as well."
Sutton continued: "It would be an interesting dressing-room with Charlie and Danny in it that's for sure.
"Charlie's had a terrific career that speaks for itself but he's a super person, very funny and I'm sure he'll be successful on the pitch.
"With Charlie and Danny about it'd be good value off the pitch as well, I'm sure. They're two very dedicated people but they've got good craic as well!"
As for his own career, Sutton's focus has turned away from the pitch, hanging up his boots for a second time to focus on coaching and his personal training business.
He explained: "I went to Morton to be the reserve coach. I was very happy doing that for the first year, it was a great bunch of boys and I wanted to keep it going the second year.
"But the club were keen for me to play so I did what I could! It's for younger boys now to go and do well – hopefully we'll see some youngsters from Morton getting an opportunity.
"Just generally in Scottish football, hopefully some boys get a chance because it's a young man's game and I want to help out in any way.
"Whether it's coaching, fitness or individual stuff that's what I'm looking to do now – give people advice and help them along to fulfil their potential.
"I said I'd retired last time so you can never absolutely say never but I'm certainly not going out of my way to try to find a club.
"I've got my PT stuff, doing my coaching and I'm happy."
James McPake says Dundee will have to get 'creative' if they are to seal a deal for former Liverpool and Scotland star Charlie Adam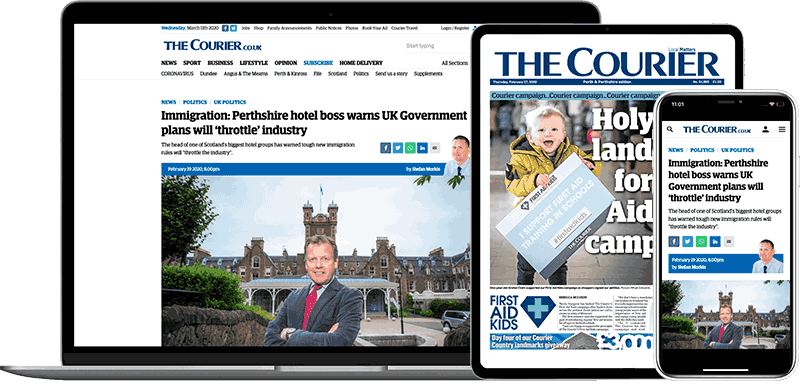 Help support quality local journalism … become a digital subscriber to The Courier
For as little as £5.99 a month you can access all of our content, including Premium articles.
Subscribe