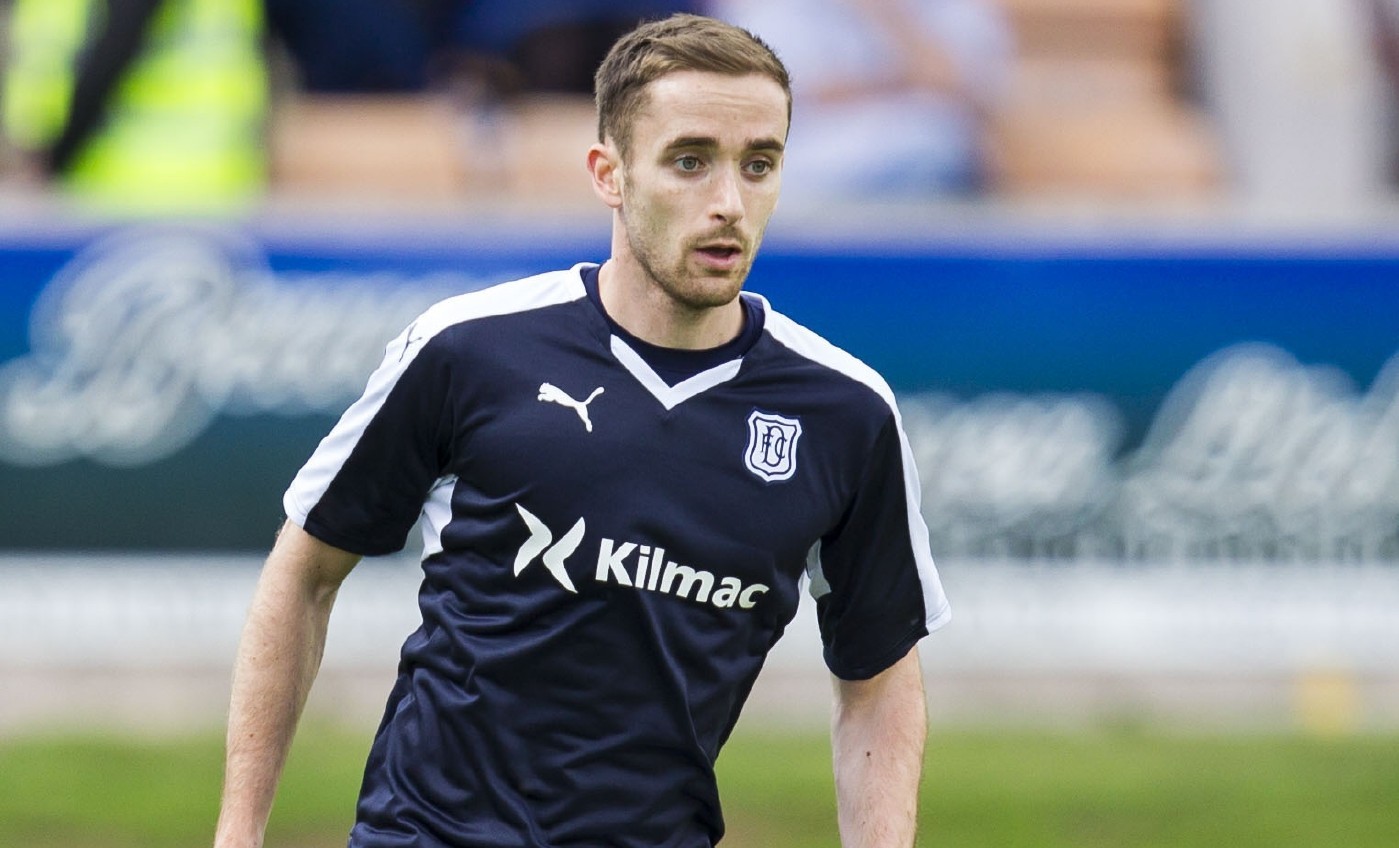 Nick Ross has revealed he is already getting hassled about the derby with United a week on Monday – from his mate in Inverness.
The Dark Blues midfielder admits he does not know how his pal ended up supporting the club but he is certain that Dundee daft Andrew Taylor would like nothing better than for the Tangerines to be relegated when they visit Dens.
That of course will only happen depending on results before that with Ross fully focused on today's trip for his injury-ravaged side to Partick Thistle.
However, he acknowledged that many fans, including his friend, already have their sights set on the derby.
When initially asked if he had encountered any supporters on the street talking about relegating United, he said: "I have not had anything like that, to be honest.
"When I moved down here, I thought it would be like that – I would get a lot of stick from United fans and praise from ours – but it hasn't happened.
"My mate Andrew Taylor is actually a Dundee fan. He's from Inverness but he comes to a lot of the games here. I'm not sure how he became a fan but he is Dundee mad.
"So he's the one who has been texting me and in my ear most of the time saying that we could maybe relegate them.
"But we will see what happens as it is not a definite thing yet."
Ross added: "The derby is probably the one positive we can take from being in the bottom six.
"Obviously, we have a good chance to win a lot of games but the derby game will be a big night.
"Scoring the winner in the New Year derby was probably the best part of the season for me.
"But I think it would be a loss for the city (if United went down).
"I know the Dundee fans have had to put up with a lot of grief over the years when they got relegated so I am sure they would like to see United go down.
"But as a player, you want to play in those games and they have been the best ones for me to be involved in.
"So I would miss them next season if United do go down.
"But we also have a chance to finish on more points than we did last year so that's the target."
With Dundee's squad down to the bare bones because of injury and suspension, it was understandable that the players were holding back in training towards the end of the week.
However, Ross revealed there were one or two who were still flying into the tackles and had to be avoided at all costs.
He said: "You have to tell a few boys now and then to hold back.
"There are a few who do not seem to understand that though like Cammy Kerr!
"He just doesn't relax so if you go into a 50/50 with him or Kosta Gadzhalov you just jump out of the way as you don't know what they will do.
"There will be a really small squad along with a few young boys at Partick.
"You know that you will have to play for as long as you can in the game and it will be a tough match but if we have to make subs, the boys will come on and do a job just as well.
"It was obviously a big disappointment not to get into the top six.
"We had a free week after that so we had a bit longer to sit on it and we couldn't put it right so we have five games left and we want to win every one.
"I don't really understand the split anyway. We could end up with more points than teams above us and if it happens, it does and that's what we will try to do."