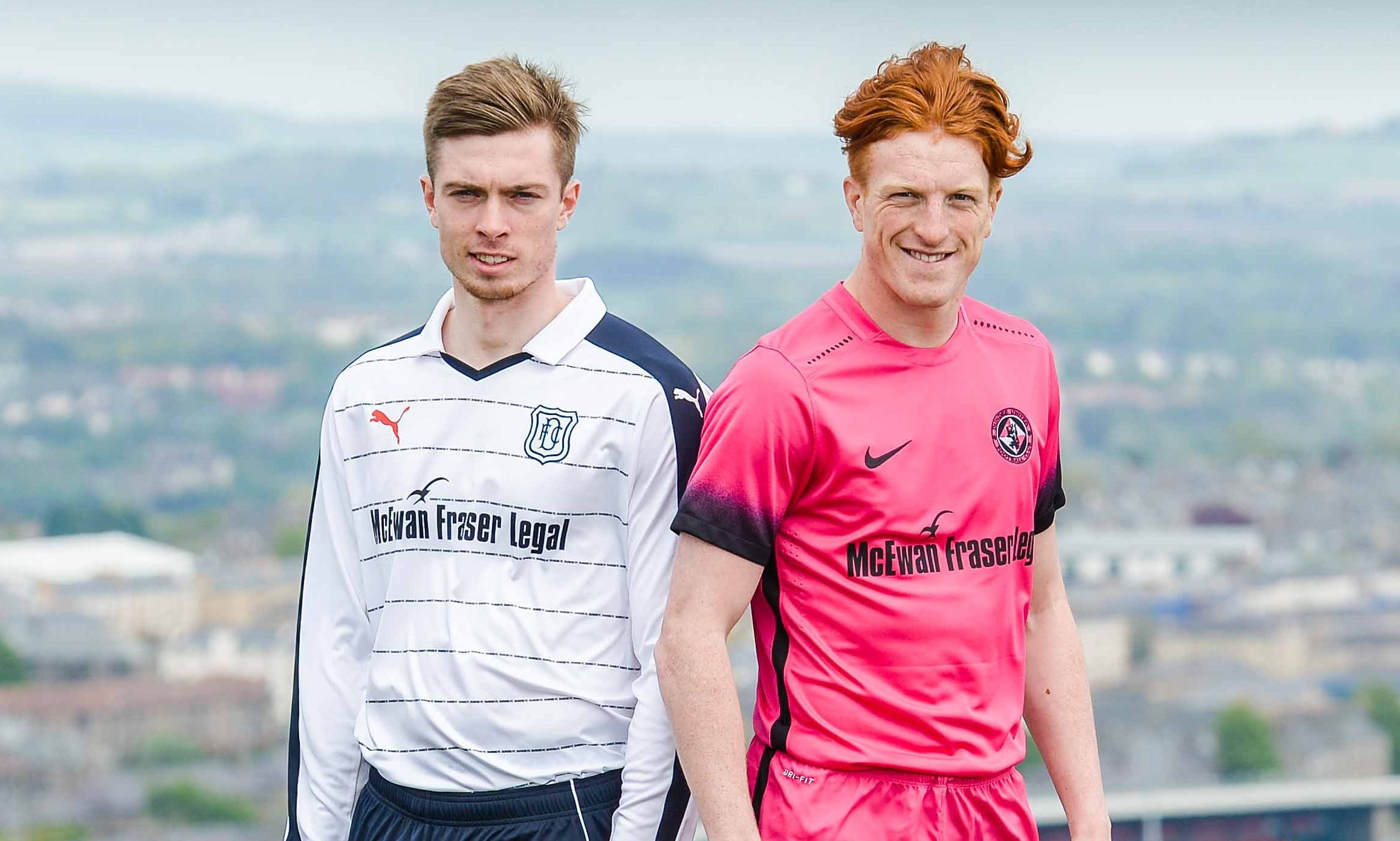 Having grown up in a family of Dundee supporters, Craig Wighton thought he knew exactly what his goal in the last derby of the season meant to the Dark Blue faithful.
However, even he was taken aback when he discovered that one fan had gone to the extreme lengths of having a Wighton "tribute tattoo" etched on his backside.
The teenage front man is still coming to terms with netting the winner against United, with his goal sparking wild celebrations among the thousands of Dundee fans in the stands as well as between the players and backroom staff.
Of course, the result finally confirmed the Tangerines' relegation but Wighton insists it was just another goal for him and he is keen to look forward, not back.
He said: "After that goal, there have been a lot of people talking to me and it's been crazy.
"I have a few friends who are Dundee United fans and it didn't go down too well with them.
"But it has been brilliant for me as all my family are Dundee fans.
"I am just happy to be getting the games and to help the team with a goal is the main thing for me.
"The fans are going to talk about it but I just need to get my head down now and kick on.
"It is a bit strange and I didn't expect it at all but being a Dundee fan it was just brilliant for me to score in a derby regardless of the circumstances.
"I know people will talk about it but I won't look into it too much.
"I just need to block it out and keep my head down."
When asked what was the funniest thing that had happened to him since that goal, Wighton said: "Probably the Dundee fan who got a tattoo on his backside.
"That's the strangest thing that's happened.
"It was a bit weird. I haven't met him but I have seen plenty of photos.
"He was apparently on holiday with his girlfriend and got it done the day after the game."
Wighton added: "The fans will remember my goal but I want to score a lot more next year and play every week if I can.
"I definitely don't want to be remembered for just that one goal.
"Hopefully I can kick on now next season and people will be talking to me for reasons other than that goal."
Ironically, considering Wighton was the person who ultimately hammered the final nail in United's relegation coffin, he revealed he would like nothing better than for the Tangerines to bounce straight back up.
And having worked under new Tannadice boss Ray McKinnon when he was out on loan at Brechin and Raith Rovers, he believes they have every chance of doing so under his management.
Wighton said: "He is a top manager. You only need to see what he did at Brechin and Raith Rovers.
"I think he will do very well at United especially as he is really good with young players.
"Laurie Ellis has also come to United and I think they will do very well there.
"The derbies are the type of games you want to be playing in.
"You just had to see the atmosphere at Dens the other night.
"That's what you want to be involved in so it is disappointing that there won't be any next season so the sooner they come back, the better for Dundee as well.
"Ray is definitely capable of bringing them back up."
Having had a decent run in the Dundee team in the latter stages of the campaign, Wighton admitted the season had ended at the wrong time for him.
However, he is only having a week off before returning to work in the gym and hopefully hit the ground running next term.
He said: "Yes, it is maybe a bit frustrating. I have played the last six games and felt I have come on a lot and have been doing well.
"Obviously, for the season to finish is a bit disappointing but I just need to be ready for the start of the next campaign now and hopefully get another run in the team.
"I turn 19 in July but I was maybe about 15 when I started getting involved with the first team.
"I think people do forget that I am still young.
"But turning 19 means that next year is a big one for me to cement my place in the team and to be playing every week, helping out with goals.
"I will have a week off then a few of the younger boys are back in to do a bit of extra fitness work.
"I am happy to do that as I need to bulk up and get stronger.
"I want to be playing next season so I will put the hard work in now and hopefully get the reward."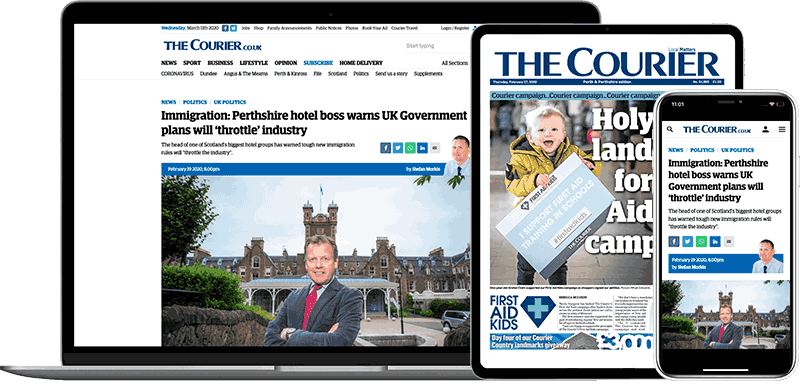 Help support quality local journalism … become a digital subscriber to The Courier
For as little as £5.99 a month you can access all of our content, including Premium articles.
Subscribe