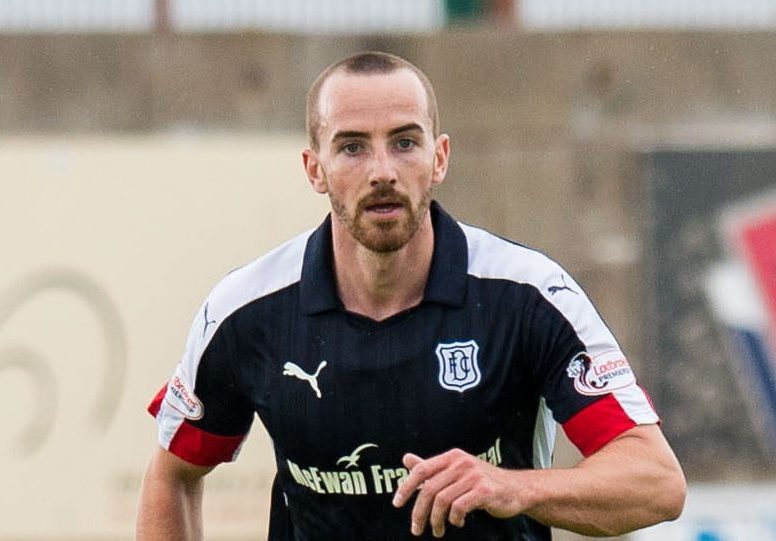 Dundee's James Vincent is looking to finish the season with a flourish after the desperate disappointment of defeat at Dens to Inverness on Wednesday night.
The Dark Blues' Premiership safety was already assured prior to the game but the midfielder and his team-mates were determined that the unbeaten run they had embarked on since Neil McCann took over as interim boss would continue.
Instead, they never recovered from the loss of two early goals with the overall performance being a return to what Vincent termed the "bad old days".
Now, he is hoping the team can make amends when they travel to face Hamilton tomorrow.
He said: "Maybe there was a lack of concentration with the way we started, and, from my point of view, I am disappointed but we have another game to put it right on Saturday.
"We have set high standards and felt like we had turned a corner from where we had been but Wednesday night was like us back in the old days again, so to speak.
"Everyone is disappointed and we want to get a win on Saturday now."
Vincent acknowledged that while Premiership safety was already guaranteed before the Inverness game, McCann simply would not accept that it was a case of "job done".
The 27-year-old said: "The manager said from day one he wasn't just happy to survive. We have done that and we are pleased but it is about the standards we have set and then carrying them on.
"You need to have a mentality where you kick on and although we never got there against Inverness, we will be looking to put it right against Hamilton.
"It is the final game of the season and we owe it to ourselves.
"We have set standards and the spotlight will be on us but hopefully we can put it right."
McCann may have tasted defeat for the first time since taking over from Paul Hartley against Inverness but Vincent is absolutely convinced that the interim boss should be given the job on a permanent basis.
The Englishman said: "He has been fantastic but that is a discussion for him and the club to have. Nothing has been said.
"He has come in to do a job and he has done that. The standards he has set are there for all to see and you can see what he has got out of the lads.
"He wasn't happy against Inverness but he has done his job so to speak but he was frustrated the way we performed.
"He has set high standards and that will only make them better on and off the pitch. I think it would be a positive move for him to come to the club."
Vincent joined Dundee from former club Inverness last summer and the Dark Blues can do them a huge favour in their bid to avoid relegation by beating Hamilton.
However, while he still has a lot of friends at the Highland club, he insists all he is focused on is securing three points for his present side.
He added: "Inverness have given themselves a chance and we will see what happens at the weekend.
"We will be doing everything we can to win the game.
"We are going to want to win the game and if that helps them then so be it but we want to win the game ourselves and to do the right things.
"If we win the game and they win their game, then fair play to them.
"You don't want to see your old teams do badly.
"If you leave on good terms then I don't think anyone would want their old team to struggle.
"Hopefully we can get a result and after that it is up to Inverness.
"I speak to quite a few of the boys – David Raven, Ross Draper, Billy Mckay and Aaron Doran. I speak to them all.
"We were there together for three or four years so you build relationships and those are some of the guys I have kept in touch with."