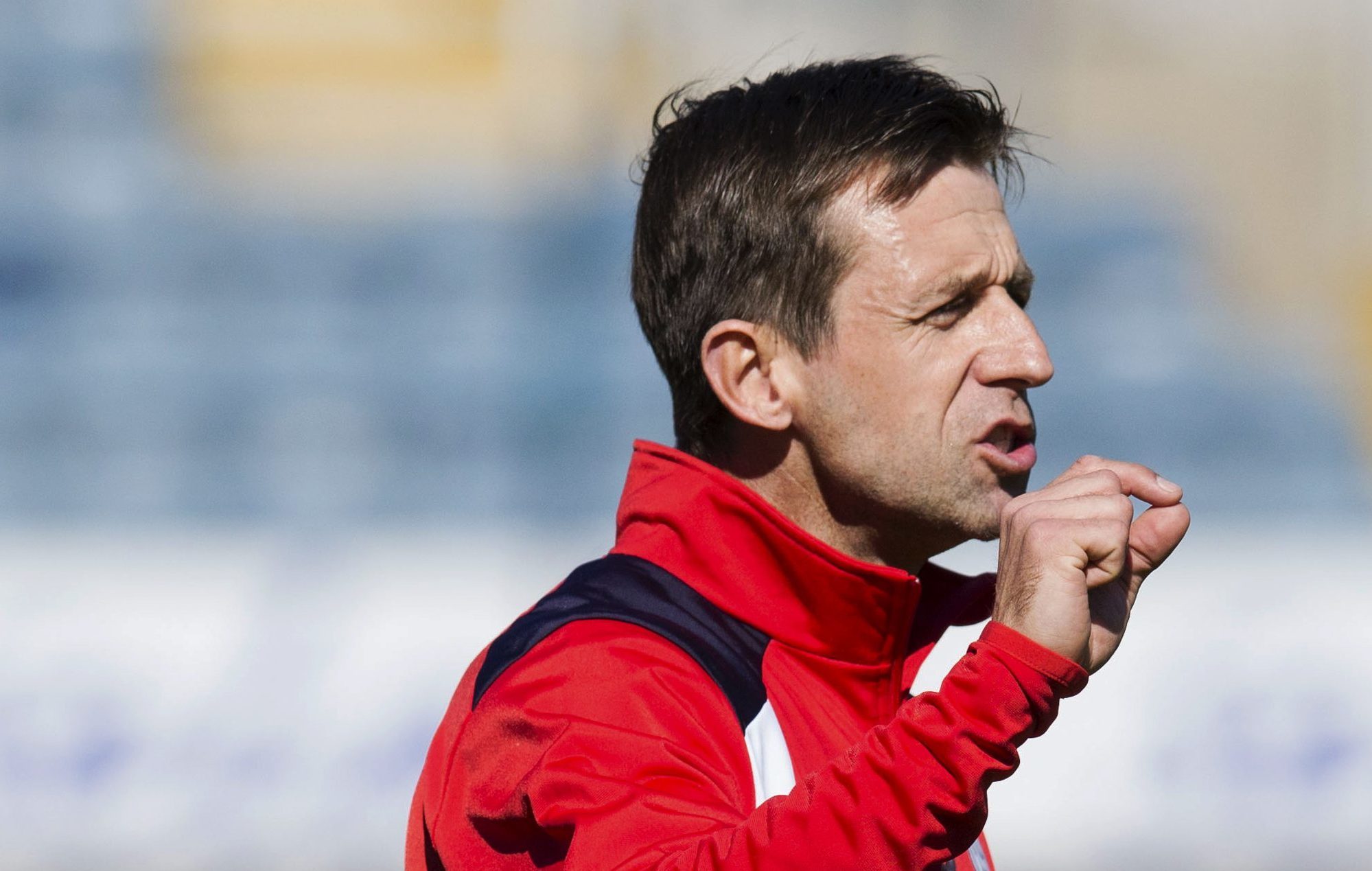 Dundee boss Neil McCann has revealed he has four or five players in mind that he believes will add the correct quality to his squad.
The manager has already signed Scott Allan on loan from Celtic along with former Sutton United front man Roarie Deacon and ex-Dunfermline midfielder Lewis Spence.
McCann played his cards extremely close to his chest before making those three captures and he intends to do the same about other potential targets.
When asked where his signing priorities lay, McCann, who was speaking after putting the players through their paces at the club's Riverside training base yesterday, smiled and said: "I am not going to tell you what positions I am after.
"It is not even about numbers for me. I have a decent group and there might be boys who won't be here for whatever reason but the signings have to be all about quality.
"I have about four or five in mind. You have to keep those irons in the fire because you can think you are down the road with something and it doesn't happen. Then you have to make a mad scramble.
"We are doing our business right like we did with Roarie, Scotty and Spency.
"So we have four or five there in mind."
While unwilling to speak about possible targets, McCann was happy to talk about his latest signing, Lewis Spence.
The 21-year-old midfielder is a product of Dunfermline's youth system but has endured a frustrating couple of seasons after being denied game time by East End Park boss Allan Johnston.
However, McCann believes he can bring the best out of the player and was happy to hand him his opportunity at Dens.
He said: "I worked with Lewis at Dunfermline.
"When I went into Dunfermline with Jim (Jefferies), he had an agreement with the club where he would try to integrate kids after their administration.
"Lewis broke into the side really early. I was pushing for him well before Jim eventually buckled and threw him in.
"I thought he was fantastic. He is a midfielder who is a total winner.
"He is really fit, he can get about the pitch, he sees a pass . . . I just think he has so much to offer.
"I have seen it so many times. He broke into the Dunfermline team and then it didn't work out for him for whatever reason.
"But it doesn't mean the lad is not deserving of an opportunity.
"I wouldn't have brought him to Dundee if I didn't think he could play here.
"He is going to need a lot of work. He knows that. But that is one of the qualities Lewis has – he is prepared to meet things head on.
"Already I have seen wee glimpses of what I saw at Dunfermline, that he has the quality to make passes and be brave on the ball.
"I think the club that need to go down that road. We are not a club that can afford to go out and spend heaps of money.
"We still need to search for rough diamonds out there.
"Lewis for me comes into that category and I am really pleased that he decided to come here as Brechin were wanting to take him back.
"The word I would maybe use (about him) is a project but there are perhaps a lot of our boys in that bracket and it is up to me as a manager to bring the best out of them and hopefully impact the team."