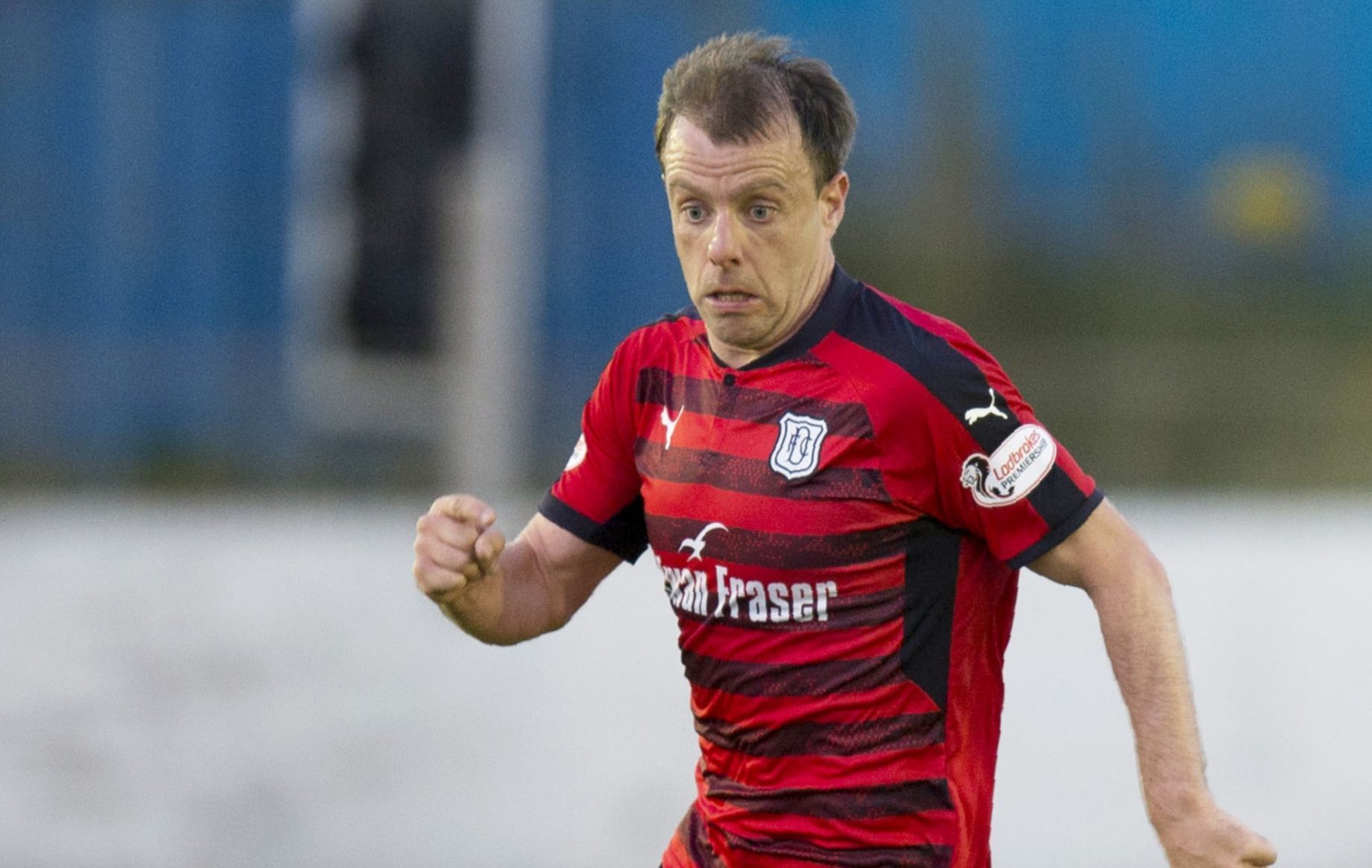 Paul McGowan has revealed he was shocked by the scale and intensity of the Dundee derby when he first experienced it.
The Dundee midfielder will be bit of a veteran at Dens Park on Sunday, having faced city rivals Dundee United no fewer than nine times.
His first and last derbies could not have been more contrasting: a 4-1 loss at Dens in September 2014 that sent the visitors to the top of the table kicked it all off, while the 2-1 win in the "Doon Derby" of May 2016 when United's relegation was confirmed was his last meeting with the neighbours, although he came off injured before the real drama began.
He had to wait until his fourth game to taste success but he was nevertheless already a huge fan of the fixture by then.
Indeed, McGowan loves it so much that we would welcome Ray McKinnon's men back up with open arms and admits that he missed not facing them last season when the sides were in different divisions.
Of course, that will be the same story this time as the Tangerines strive to win the Championship and the Dens men aim for a top-six spot in the Premiership.
However, the Betfred Cup has done the city a favour by supplying both sets of fans with a much-anticipated Group C decider this weekend.
The Dark Blues go into the big game on the back of an encouraging result and performance with their 3-0 defeat of Cowdenbeath at Central Park on Wednesday that saw striker Sofien Moussa bag a hat-trick.
That success has given McGowan and his teammates a timely boost ahead of Sunday.
As good as the display was, though, he believes Dundee can still step up another level and he would love it to be against the city rivals.
"It's a massive game for us against United," said McGowan.
"It was a professional performance against Cowdenbeath – another win and another clean sheet.
"Now we can concentrate on the derby and I am sure some of our new boys will get a rude awakening when the game comes around.
"I don't think they will know what it is going to be like because I was the same when I first arrived at the club.
"I didn't expect the derby to be as big as it was.
"I was certainly quite surprised in my first one.
"It was an eye-opener for me, to see and hear how passionate the fans were.
"Then, when we went down to Tannadice and had sold out the full away end, that was great. There was a brilliant atmosphere.
"We then put them down and for the Dundee fans, who have possibly suffered a lot more than the United fans over the years, that was a great day.
"I only lasted 15 minutes that night because I dislocated my shoulder but it was a great occasion and it is something the fans will have over the United supporters for a long time to come."
McGowan's next view may not be shared by some Dundee diehards but he insists he has missed not playing United and would like to see them get promoted.
"It is a massive game and I missed it last season – I honestly did," he said.
"I think it would be good for the league to have it back.
"Now you have Hibs back up with Hearts and it would probably be for the benefit of the Premiership if United got back up too.
"It would make the league a bit better, more interesting, and give us that bit of rivalry.
"The derby is a game all the fans miss and it is a game that has been sorely missed in the city.
"I definitely miss it so I am looking forward to this one and hopefully we can go and beat them.
"I have played in the derby quite a few times and the games are amazing. They are maybe not the best of spectacles but it's end-to-end stuff."
With a fine victory over Cowden setting them up nicely, McGowan believes the best is yet to come from the Dark Blues and he hopes the step-up will come on Sunday.
"We are not the finished article," he added.
"We know we can go even higher but I was really pleased with the performance on Wednesday.
"I think if we go and implement our game plan we will do well against United.
"No disrespect to Cowdenbeath or Buckie, and it doesn't apply so much to Raith, but Sunday will be a big step-up.
"They have good players but I am 100% confident with the winners we have in our team that if we turn up and play the way we can we will do well.
"I am looking forward to it and I know we can go and beat them.
"But if we think we're just going to turn up and beat them we will be mistaken.
"I will let the boys know that, especially the new ones."