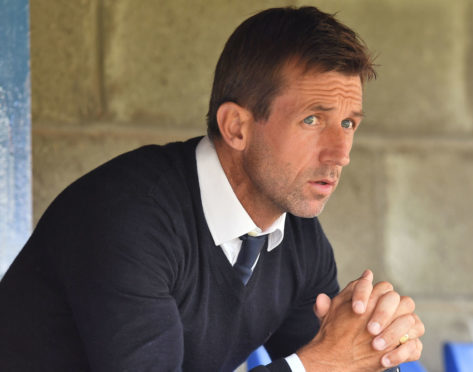 The bare facts certainly make grim reading from a Dundee perspective.
The Dark Blues have lost their last five games – four in the Premiership and one in the League Cup – conceding 10 and scoring only two in the process.
To say the fans are becoming impatient and concerned in equal measure by the poor start to the season would be an understatement.
There is no doubting that Dens boss Neil McCann is a man under pressure.
The manager has been in the game long enough to know that results are all that ultimately matter and Dundee's have been terrible so far.
Something has to change but the club have shown in the last week that they still have confidence in McCann, allowing him to bring in four new players including Kenny Miller on a two-year deal.
It may not have been the dreaded vote of confidence as such but the signings still sent out the message that the board believe the 43-year-old continues to be the right man for the job.
The owners also previously stated in March that they, ". . . believe continuity in the management of the club is the route to success."
The manager now has a bit of breathing space before a daunting trip to Ibrox in a fortnight.
That international break will be vital for McCann and his coaching staff to somehow work out a way to stem the flow of goals being conceded while increasing the amount being scored at the other end of the park and hopefully stop the rot against Rangers.