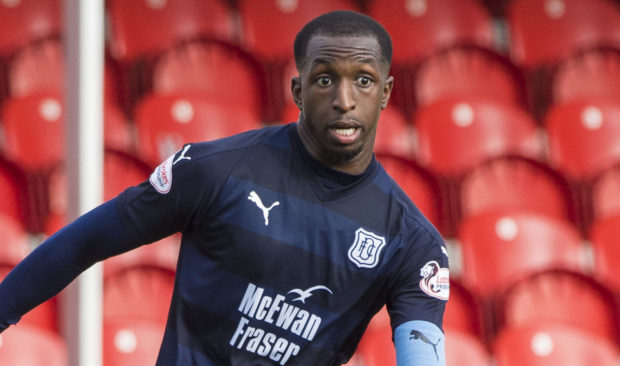 Dundee boss Jim McIntyre is looking for more forward thinking from midfielder Glen Kamara.
Kamara, who returned unscathed from international duty after featuring for Finland in their Nations League loss to Hungary, will be a key man for the Dark Blues when they face Hibs at Easter Road tomorrow.
However, he has yet to find the back of the net for the Dens club this season.
Kamara has been sitting a little too deep for the Dundee gaffer's liking and he has been told to push up the park more often.
McIntyre said: "Glen is a very important player for us.
"I think when a team has been struggling it is difficult to play at your flying best because it can drag you down.
"There has been interest in him and you can understand why now that I have worked with him for a month.
"You can clearly see the ability he has and he sometimes makes the game look effortless.
"A wee turn and, bang, he is away. He has that touch of class about him.
"I still want to see him getting up into the opposition box more though.
"That's what I want because I think he can contribute at that end as well.
"I think he has been used to playing a sitting role and there's nothing wrong with that if that's how it was seen.
"I want him to do both sides of the game, to be back defending but also up the park getting on the end of things.
"He has fantastic ability and is an athlete but that's just wasted, for me, if you are just sitting in the same position.
"It all depends on how you as a manager want the team to play. I don't want to play that way (too deep) because I want to make sure that when one player is sitting then one is away."
---
---
Of course, the Finn's future is still unclear, with his deal at Dens finishing at the end of the season.
McIntyre has put that issue to one side and he is content that Kamara will give his all regardless of his contract situation.
The Dundee manager added: "We have just been concentrating on getting the team positive results.
"He comes out of contract at the end of the season so we'll wait and see what happens. It is not just him because there are a number of players who will be out of contract.
"The big thing for me is what I am seeing from Glen on a day-to-day basis.
"The commitment is there and it has to be there from all of us as we look to get away from the foot of the table."
McIntyre was asked if he thought Kamara could play at a higher level.
He replied: "Until he is put in that environment you are never going to know but what I would say is that he is a very good player who has a chance."
Meanwhile, Kamara's compatriot Benji Kallman had an operation yesterday to cure a knee problem.
Also, Andy Boyle is "back in full training and fine" according to McIntyre.
Roarie Deacon remains a worry due to his inability to recover from a thigh injury and he is to get a scan.
McIntyre revealed: "He came back and trained for a couple of days but is still not right.
"We are going to get that investigated more and get a scan because it is not good that it keeps breaking down."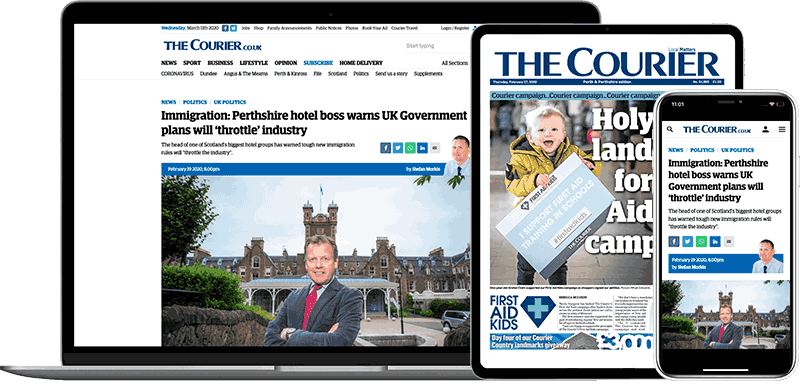 Help support quality local journalism … become a digital subscriber to The Courier
For as little as £5.99 a month you can access all of our content, including Premium articles.
Subscribe