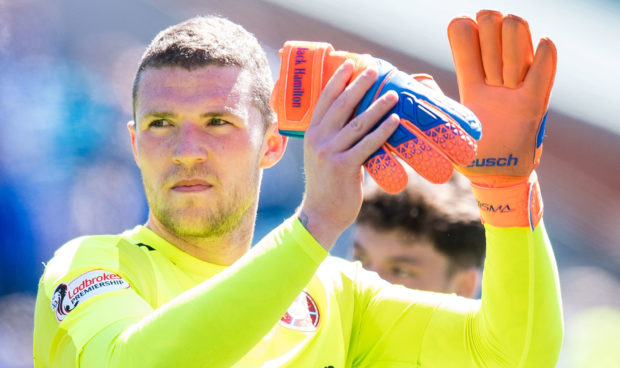 Dundee goalkeeper Jack Hamilton is looking forward to some stability in the dugout after a stormy first season at Dens.
Hamilton has only been with the Dark Blues for a year but is already on his third manager.
When he arrived from Hearts last summer, the 25-year-old was welcomed by then boss Neil McCann.
McCann was sacked in October and replaced by Jim McIntyre, who only made it as far as May 12.
By the time of McIntyre's exit the Dens men were relegated and will play Championship football when the action gets going again.
The hangover from going down, however, hasn't lingered and a lot of the credit for that has to go to McPake.
He has lifted the mood and there has been plenty of optimism on the team's trip to Spain, which will come to an end with today's closed-doors game against Scunthorpe United in La Manga.
Hamilton has certainly noticed a difference and hopes McPake is there for the long haul.
The goalie said: "After a really disappointing year it has been good to come back and find the players nice and positive about the new season.
"A lot of boys know the manager from the under-20s. They know what he is like and some of the guys have played with him as well.
"You do want a bit of stability at the club and already this is my third manager at Dundee.
"We have a gaffer who is a really good pro and has had a really good career.
"He is someone a lot of boys can learn from.
"Working under him is definitely something that we are all looking forward to doing this year.
"He knows the club inside out, from the staff to the players.
"It is not as if he has had to come in and familiarise himself with the place, which could take time.
"I would actually say he knows Dundee better than anyone else here at the moment."
Hamilton insists the Dark Blues have long since stopped thinking about last season.
"What is the point in looking backwards?" he asked.
"You can't change the past but you can shape the future.
"That is something we are working towards achieving.
"There is a lot to look forward to.
"There won't be a single easy game in this division. It won't be a breeze.
"However, we know that and we are ready for the challenges that lie ahead.
"Each match will provide its own test and it will be down to how we handle it.
"We do have a lot of experience here, though, including boys who have won the Championship in the past.
"That should stand us in good stead.
"It is definitely not a league that you can go into saying 'Oh, we'll be fine.'
"Everybody starts on zero points but you just have to kick on and that is what we intend to do."
A win over Brechin City at Glebe Park last Saturday was followed by a decent goalless draw against Forest in the Spanish sun at the Pinatar Arena on Tuesday.
Hamilton admitted he expected to be tested more by the English Championship team than he was.
He said: "I must admit I expected to be a bit busier than I was against Forest because the team they had out included players who have been in the English Premier League.
"We matched them, did well and played with a freedom. We all enjoyed it and I think that's maybe why we played so well.
"When you look at the games we have had against Brechin and Forest, there was a bit of stability and organisation in front of me. That is positive.
"In the grand scheme of things a 0-0 draw in pre-season won't mean anything but it was still nice to see the boys gel out on the field.
"We play Scunthorpe next and we expect that to be another tough one. It is a good opportunity to maybe try new things and get to know each other out on the pitch."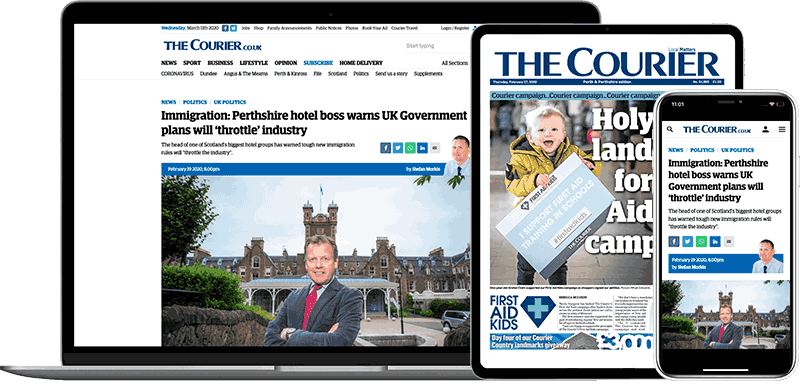 Help support quality local journalism … become a digital subscriber to The Courier
For as little as £5.99 a month you can access all of our content, including Premium articles.
Subscribe