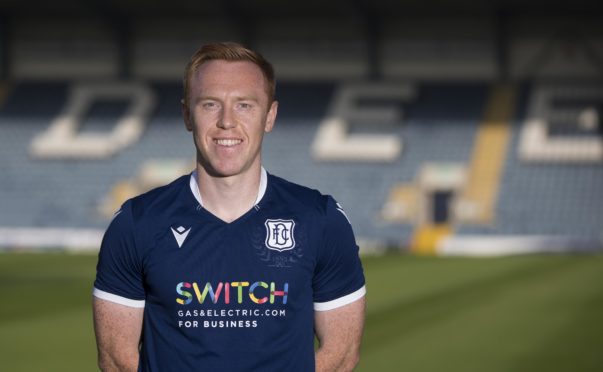 Danny Johnson admits the lure of winning promotion with Dundee as well as the high-profile arrival of Gordon Strachan as the club's technical director helped convince him to pledge his future to the Dark Blues.
The English striker signed a two-year deal at Dens yesterday after leaving Premiership side Motherwell.
The 26-year-old admitted he had no qualms about dropping down a division to the Championship with Dundee and instead he is fully focused on tasting success by going up this season for the first time in his career.
Johnson said: "The move happened pretty quickly this week.
"I found out on Tuesday about it and I am just pleased to be here.
"To other people it might look like a concern dropping down a league but I don't see it as that.
"It is a club that shouldn't really be in this league.
"It is a challenge I am really looking forward to as all my life I have been at teams that haven't really been challenging for anything.
"Whereas this year, I can come to Dundee and we can battle to get promoted.
"I haven't done that anywhere else. You get towards the end of seasons and you see players celebrating a promotion and winning stuff but I have never had that feeling.
"So that is one of the main reasons to come here, to experience something like that in my career."
Johnson admitted there was interest from other teams but McPake sold him on his vision for the club which will have former Scotland boss Strachan playing his part now behind the scenes.
He said: "There were a few clubs back in England but the challenge of coming here sold itself.
"I spoke to the manager and obviously I saw Gordon Strachan coming in.
"You read about the club and see things in the news. I can see there are big plans for the club.
"I haven't spoken to the gaffer too much about it yet but I will be having another chat with him today.
"He sold it to me already on the phone and I am very happy to be here.
"The club have plans but we need to get back into the Premiership first."
Johnson hopes to help Dundee achieve that by doing what he does best – scoring goals.
The "fox in the box" added: "If you look at any interview I have ever done, I always say that I will score goals and I will back myself.
"My goal record speaks for that and it's no different coming here.
"I do believe that I will score the goals that the club needs.
"I work hard and people say I am a fox in the box. I just like to sniff out those goals and all types of them – left foot, right foot, tap-ins.
"I want 15 or 20. I don't really set any targets but I do believe if I am going to play, I am a one in two striker and I back myself to do that."
Considering Johnson scored eight times before the end of December last season – including one against Dundee at Dens – it might seem surprising that Motherwell were prepared to let him leave with a year still left on his contract at the club.
However, the player admitted he was just desperate to play on a regular basis.
He said: "When you look at my record when I played for Motherwell, I was one in two at the start of the year up until Christmas, then there was a change in formation, and I didn't really get a sniff in.
"But obviously I spoke to the manager there, I worked hard and I am a professional.
"I know what football is like. I just want to play and he is aware of that.
"I have no issues and it is good that he let me go to play some games."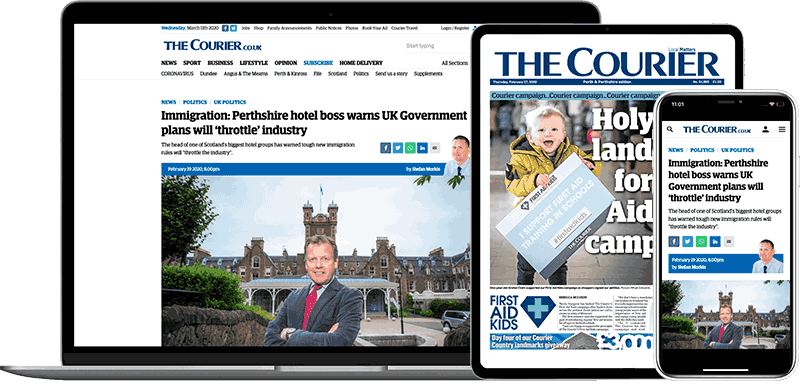 Help support quality local journalism … become a digital subscriber to The Courier
For as little as £5.99 a month you can access all of our content, including Premium articles.
Subscribe