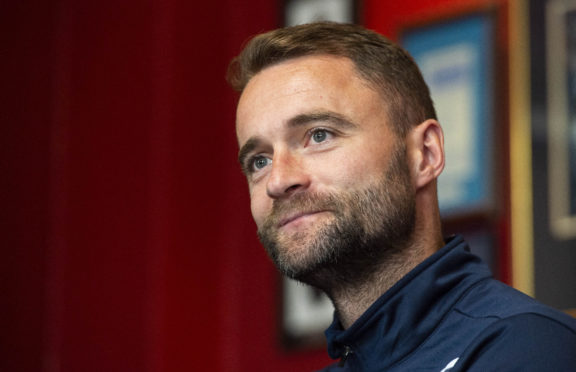 Dundee boss James McPake admits he was worried about post-derby blues but is confident his players have recovered.
The Dens men have been licking their wounds following the 6-2 loss to Dundee United at Tannadice on Friday night.
However, McPake believes the heads will be up in time for Sunday's home Tunnock's Caramel Wafer Cup tie against Elgin City.
He said: "I am not going to lie. I was concerned over the weekend because it was the first time I have had this as a manager.
"You look over everything and worry but we have trained very well and played a (bounce) game against Rangers.
"I must say that the attitude has been great all week and that's really pleasing.
"You have your chats after the game and dissect everything as players and coaching staff.
"You try to work out: 'Where did we go wrong?'
"You have your meetings and work on things – that happens whether you win or lose.
"There were a lot of hurting people at the club."
Having had time for reflection, McPake admits there were positives that he maybe glossed over right after full-time but, overall, he has not changed his mind over what cost them the game – poor defending at setpieces.
The Dundee boss added: "Looking back on it, it was a strange game of football.
"Listen, it was unacceptable and that's the biggest thing.
"Having watched it back my assessment is still the same.
"When you get a lot of people phoning and texting to say how well you were (sic) in the game….
"Right after it I didn't see that, how well we did during certain stages.
"You don't care how well you did because when you lose 6-2 it doesn't really matter.
"Then you calm down and watch it back and we saw a lot of good stuff.
"My gut instinct after the game was that we couldn't deal with setplays. Watching it back, we didn't.
"That is the disappointing thing because we had been working on them but we got it wrong.
"In a previous game against Inverness, we dealt really well with them so did we see it coming? Absolutely not."
Some have been suggesting that it's now United's title to lose – even four games into the season – but, unsurprisingly, McPake sees it differently.
"I think if anyone was looking at Friday's game clearly they will see that nothing was won or lost down there apart from pride and three points.
"I think Robbie (Tangerines boss Neilson) will be saying that, too, although they did put down a marker and got a lot of pride.
"There are a lot of teams that will cause other sides problems and results like that will come for a lot of teams in the league.
"It was a sore one for us, especially our fans, but we need to get on with it."
Also on reflection, McPake won't let the derby loss influence his team selection for the Elgin match.
He said: "At the time I was probably thinking that on Sunday he won't be playing or he will be but that was when emotions were high.
"The derby was a game in which we let people down but I have seen a great reaction from the squad.
"So we will be picking a team that we believe will cause Elgin problems.
"We just need to get it right but we will."
The Dark Blues' manager, who could sign Billy King before Sunday's clash, welcomed on-loan Hibs left-back Sean Mackie to the club.
He said: "He gives us depth and quality at left-back because if Jordan Marshall picks up an injury, loses form or if I decide I want a change then we have him available.
"I know him really well through the development level and have seen him for a couple of years now at Hibs.
"He has also played a lot of big games for that club so you trust him."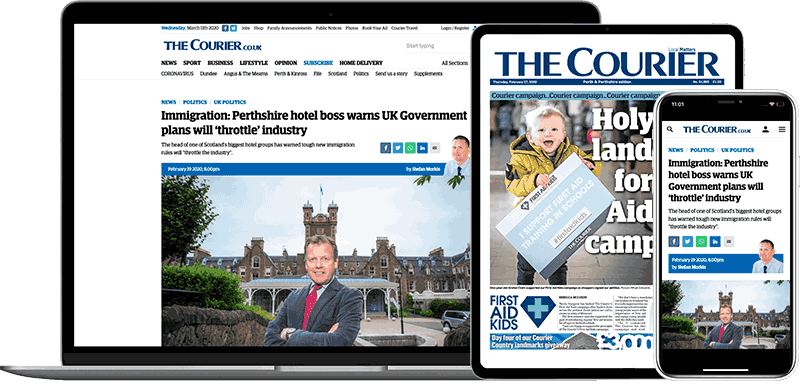 Help support quality local journalism … become a digital subscriber to The Courier
For as little as £5.99 a month you can access all of our content, including Premium articles.
Subscribe