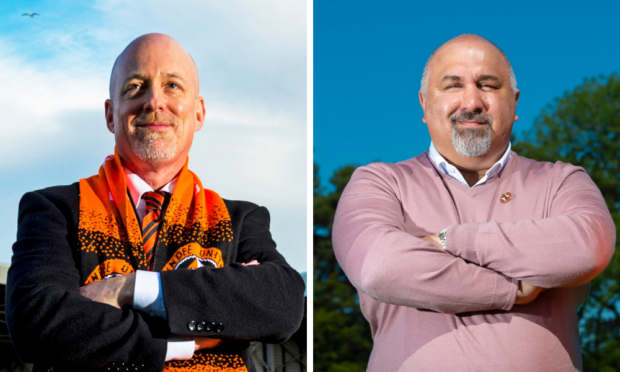 Dundee United owner Mark Ogren and sporting director Tony Asghar have led the way in dedicating their Championship title win to the fans.
United were crowned champions tonight after the SPFL's resolution to 'call' the season in the lower leagues passed.
The league needed 75 per cent approval from clubs in all four divisions for the proposal to go through, with the result hinging on city rivals Dundee's eventual 'yes' vote.
With that decision from Dens Park, United were confirmed as second-tier winners while Raith Rovers and Cove Rangers were declared champions of League One and League Two, respectively.
Robbie Neilson's Tangerines will likely be playing in a reconstructed Premiership next season, with Hampden chiefs and clubs also set for talks on how to finish the current top-tier term.
In the meantime, Ogren toasted their success and that of Neilson and the Arabs.
He said: "On behalf of the board of directors, the executive team, staff and players at Dundee United FC, it gives me enormous pleasure and an over-riding sense of humility to hear that the club has been promoted back to the SPFL Premiership as Ladbrokes Championship winners.
"To have achieved our objective at a time when the world is hurting so much puts the issues of football in real perspective.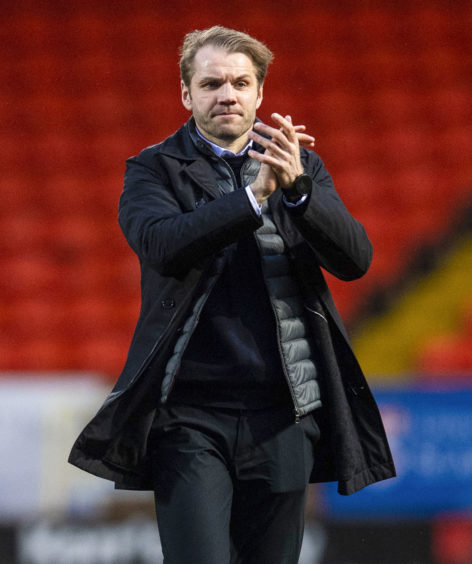 "It would have been thrilling to have achieved this promotion following a game at Tannadice in front of all our supporters, but I've been told on many occasions since we arrived in Dundee that if there is a hard way to achieve something, then we will find it."
He continued: "As majority owners of the club, Scott and I would like to thank all of our fans for their support throughout the season and look forward to welcoming you all back in the near future.
"Once we are all able to meet again at Tannadice, we will find a way for us to celebrate this promotion together.
"It is richly deserved after all the work, professionalism and support everyone has contributed to this season.
"Please stay safe, respect the government's advice and here's to Premiership football returning to Tannadice."
Sporting director Tony Asghar took to Twitter to hail United's stars and supporters.
He wrote: "We are United together even in times of crisis. This is a huge achievement for the fans and our club.
"The gaffer and I needed to meet (two-metre distance) and have a quiet beer to salute all the fans.
"You are tough but you are honest and we salute you."
Sitting 14 points clear at the top of the second tier prior Scottish football's coronavirus shutdown, it was a magnificent campaign for the Tannadice club.
Derby success, a 14-game unbeaten run and the goal-scoring exploits of Lawrence Shankland will live long in the memories of United supporters everywhere.
Reacting to the news of the his old club's promotion, Tannadice legend Hamish McAlpine expressed his delight
He said: "It's great news and not before time!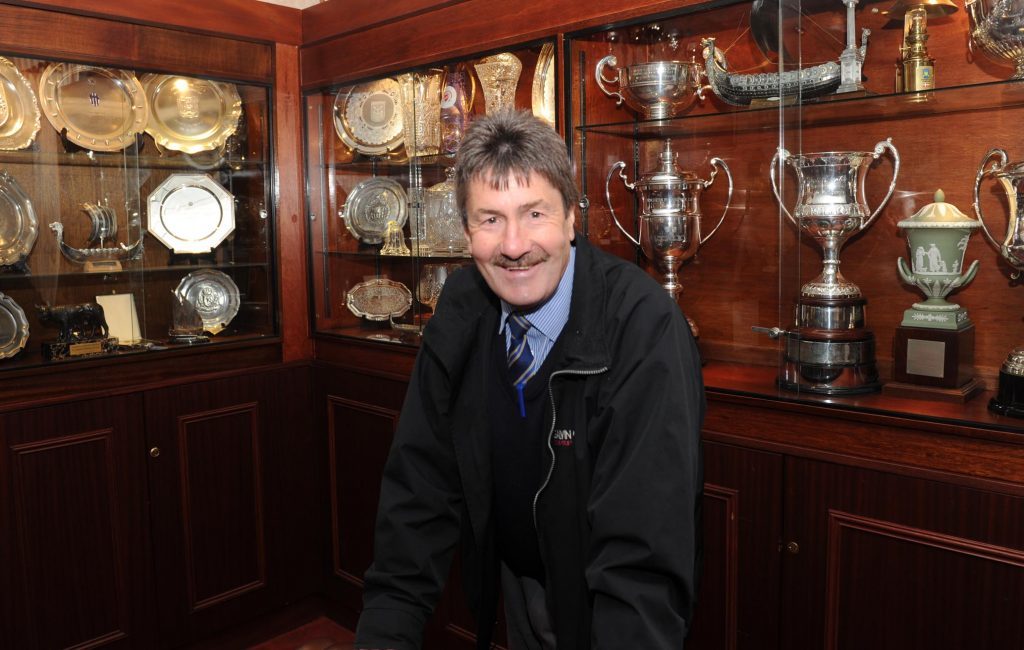 "They deserve it this year. The start they had to the season was fantastic and that kind of put it out of sight then.
"Fortunately, when they did have a bad result, elsewhere results went for them as well so it was all there for them to win it.
"It would have been better if we'd played the season to a finish but, at the end of the day, they're promoted now.
"It doesn't matter how you get there and it's not as if they've sneaked in they were well out in front.
"It's a great thing for the club and for the fans who have suffered for the last few years, particularly last season in the play-offs.
"It's a case of starting again now for Robbie and it's uncertain times for everybody so it's a case of where does he start?
"It's not going to be an easy thing to work out in terms of his playing squad and adding quality.
Fan groups also celebrated the clubs triumph with Susan Batten, chair of the ArabTRUST, praising the United squad.
She said: "We're absolutely delighted to see the club have been crowned champions.
"As for the promotion into the Premiership we'll have to wait and see what the next stage is with regards to the restructuring of the league.
"Regardless, it's great we have been crowned champions. Brilliant news!"
The Dundee United Supporters Foundation added: "Lost in the chaos that has ensued over the last week is how much this title is deserved by DUFC.
"Top since day one, we have been by far and away the best in the League. Huge congratulations to all involved."
Dundee United owner Mark Ogren reveals club will no longer deal with Dundee United Supporters' Foundation