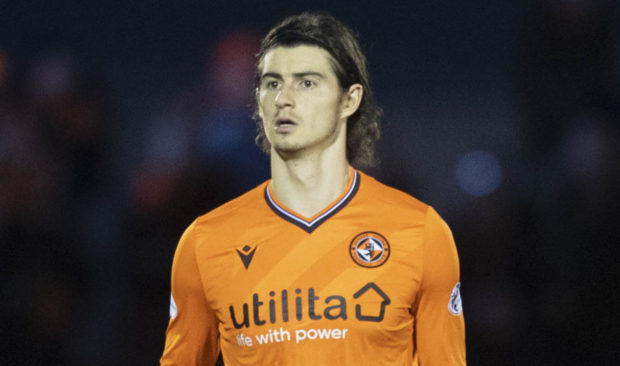 When Ian Harkes took to Twitter on Monday, he did so with razor-sharp clarity of purpose.
"Watching the events that have taken place the last couple weeks in America, culminating with the murder of George Floyd, has been extremely difficult," wrote Dundee United's 25-year-old American midfielder.
"My heart breaks for his family and all the victims of racism and police brutality. And it has been happening for far too long.
"Black Lives Matter.
"We need to stand together against injustice and ALL forms of racism. We need to continue to educate ourselves and understand that our system is broken and has always favoured the majority (white Americans like myself). We need to vote for change.
"We need to listen and support black communities and activists who are calling for change.
"We need to spread love to all.
"I may not truly know what it's like to be black in America, or in any place where oppression and hatred exists, but I will always stand with you."
In a football landscape where comment tends to be guarded at best and completely sanitised at worst, Harkes' words hit hard – as they were designed to.
But they weren't merely words.
They came from a man with a real sense of his personal stake in the fate of his country.
They were also loaded with the knowledge that, back home in the States, family members were actively participating in protests.
Watching it unfold from the relative safety of Scotland has given Harkes plenty of time to think.
But he believes action will be key to enacting the genuine, long-lasting change he wants to see in his homeland.
"We are seeing it all over the country. There is a lot of unrest," explained the United man.
"I think you can see from my comments on Twitter where I stand.
"I think there needs to be change and there needs to be more anti-racism voices.
"We have platforms and we need to use them and the people will continue to use the streets to make our point."
That US citizens have continued to hit the streets despite the evident threat of violence from an increasingly militarised police force stands as evidence of the strength of feeling stirred by George Floyd's killing.
It would be easy to characterise early protests as a howl of rage.
But Harkes believes that steely determination is gradually replacing explosive anger amongst participants – and spreading through the silent majority.
"Most of the protests have been peaceful. We certainly don't want to see the violence and the looting," he said.
"The feeling is so strong just now and that has been shown with so many people coming out to protest. It shows there are still so many things that are wrong and that need to change in American society.
"The good thing is that people are aware there needs to be change, but the fact we are still having to deal with these issues, and the murder of George Floyd, in 2020 is still very sad to see.
"The one positive from all this is all the people who are now trying to force change.
"We have to do all we can to make sure it happens.
"A lot of my family were at the protest along with my fiancée.
"They all went down and were involved in the peaceful protest. Everybody was looking to get involved because it is such an important topic."
By comparison, football is mere bread and circuses.
However, its distraction has proved useful in a tough week for Harkes.
Courier Sport published news on Monday that the classy midfielder was set to sign a new two-year deal at Tannadice.
It is a story Harkes was only too happy to confirm.
"When everything opens up I should hopefully sign a new contract," he said.
"It has been great that the club wanted to engage in talks over an extension and I am very happy at the club so everything looks good."
"I spoke when I first came over and said I thought it would be good to experience a new league and to add new things to my game. I believe I have done that at Dundee United.
"The physicality and pace of the game is a lot bigger and quicker than in the States.
"I have worked on my fitness and my speed of play and that has helped me.
"I feel I am now involved in the game a lot more, getting forward as a midfielder and I am being a better all-round player."
Harkes' improvement at United has attracted the attention of the US national side.
As the son of a 90-times-capped father, in former Sheffield Wednesday and Derby County star, John Harkes, the prospect of picking up even one cap appeals massively to Ian.
But he knows his performances for United in the Premiership could make or break his international hopes.
He said: "It is exciting and it has been nice to hear about it. It is also good to see the gaffer back me and tell everybody that I have the potential to get there.
"As of right now, I just view it as a potential goal but I just need to keep playing well to give myself  the best opportunity to win a call-up to the national team. I have to play well and deliver for Dundee United and if I can help the team to do well in the Premiership then that should also open more doors for me.
"I don't think I would beat my dad's cap tally!
"He has had some career and stands alone with that. I would be lucky to get anywhere near it.
"My dad played in big fixtures and played in a World Cup and he is a great person to speak for advice as I go through the various stages of my career."
Thanks to United's Championship title win, the next platform for Harkes is the Scottish Premiership.
It's a level the Tangerines were given a taste of when facing Hearts and Hibs in cup competition last season – and Harkes knows they will need to cut out the individual mistakes of those games in the coming campaign.
But, amidst the fear, anger and uncertainty of life beyond football – and its historic effects on his homeland – the United star hopes the game's return can offer some solace to a population spun-out by a world in turmoil.
He said: "It is exciting for everyone. We are fortunate to be in a position to be secure and to move forward as a club so we can look forward to the new season.
"I know it won't be completely back to normal but it will be a step in the right direction.
"Playing behind closed doors will be different and it will be a bit like pre-season friendlies.
"Football is massive for the fans and us. We are all watching it and it is good to see the game gradually coming back."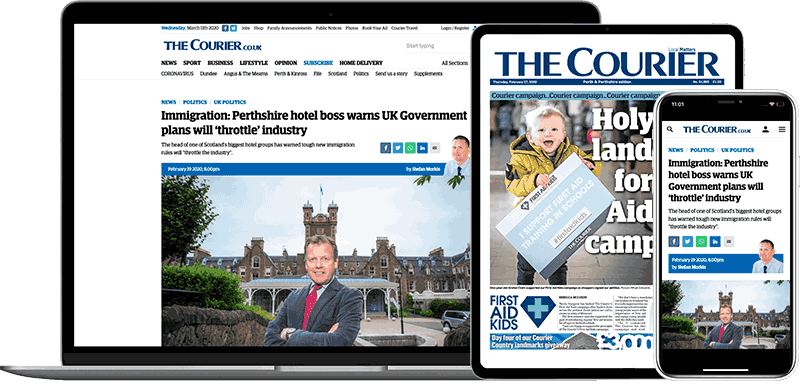 Help support quality local journalism … become a digital subscriber to The Courier
For as little as £5.99 a month you can access all of our content, including Premium articles.
Subscribe