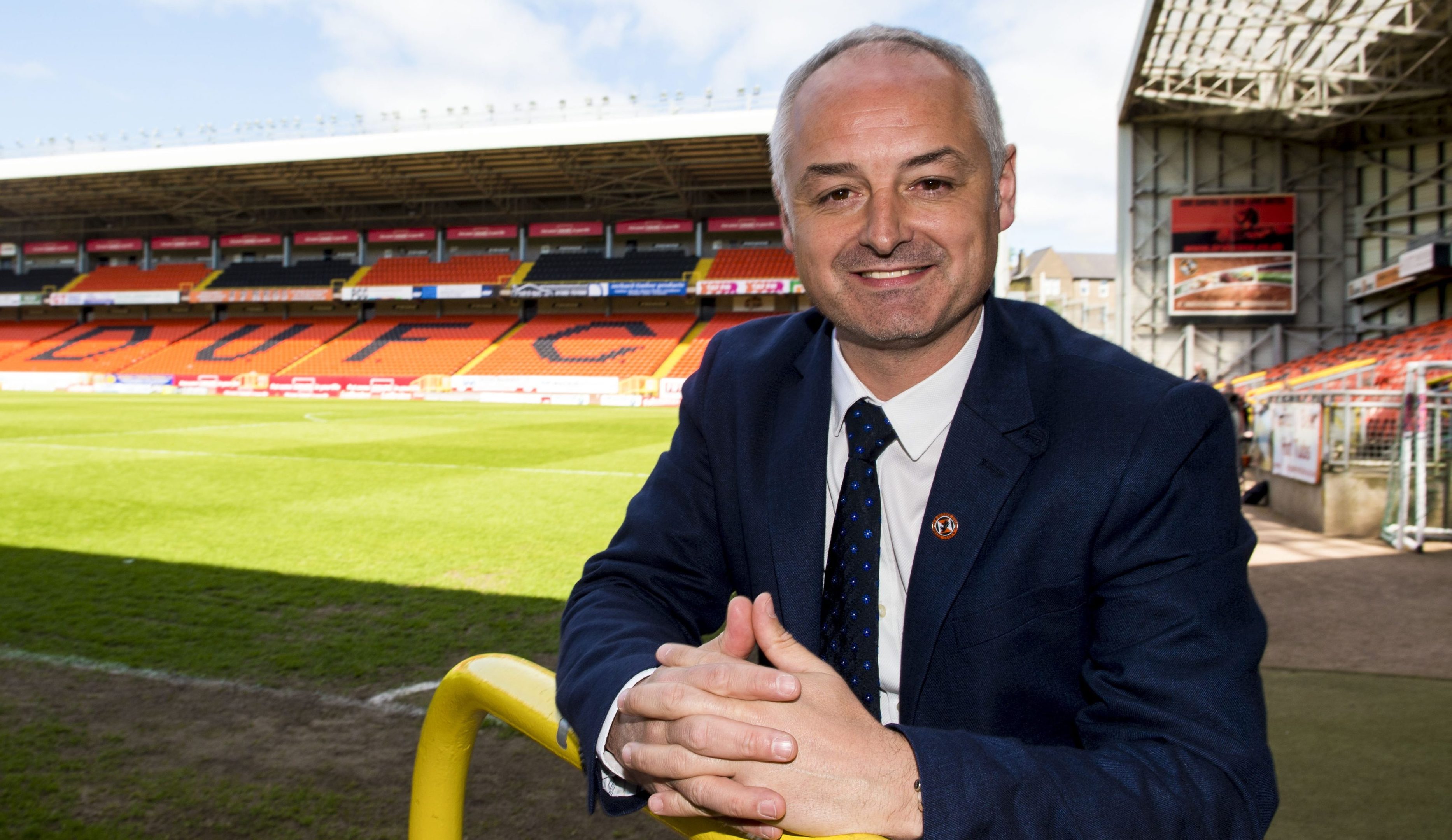 Dundee United manager Ray McKinnon has declared himself happy with his summer recruitment drive.
The Tangerines manager has brought seven new players to the club so far–Cammy Bell, Lewis Toshney, Stewart Murdoch, Willo Flood, Nick van der Velden, Tope Obadeyi and Cammy Smith—and currently has Dutch defender Christian Supusepa on trial.
That represents a lot of hours spent on the phone, many tough conversations with agents and plenty of travelling to meet players face to face to persuade them to choose United.
However, as McKinnon prepared for the start of the Championship season against Queen of the South on Saturday, he insisted all the hard work has been worth it.
"It has been a very long summer and I feel like I've aged about 10 years!" he joked.
"It has been hard work getting players in, getting the right ones and trying to change everything around at the club.
"The biggest changes have been the personnel, obviously, with seven new players coming in.
"Getting guys like Cammy Bell, who is a massive signing for us, as well as Willo Flood, Cammy Smith and Lewis Toshney, who is playing with a broken nose, were all important things.
"Guys like Willo don't need time to gel because they are good footballers and they just hit the ground running.
"All the signings we have made are ones we identified and they will all be massively important, as will the guys who are left from before.
"We have the right type of player and I am happy with what we've got."
The McKinnon regime is one the players appear to be appreciating even though it can be strict at times.
The manager added: "We have also tried to create a better atmosphere for the players to work in. That has been one of the biggest things.
"We identified that because you need people to come in happy and wanting to be here.
"You want to change the culture of how you speak to the players and how you treat them.
"They have to buy into the same thing.
"If they want to be treated well then they have to act accordingly.
"We have set rules out from the start, the kids have jobs and there's no eating in the canteen after a quarter to 10.
"The training has to be at a high standard and to be fair to the players they have done everything that has been asked of them.
"It's not for me to talk about what happened before here and I would never talk about last season.
"All I know is the way I treat players is the way I wanted to be treated when I played.
"It all goes hand in hand because if we treat them well then they have to treat us well.
"They are treated like adults and have to act like it."