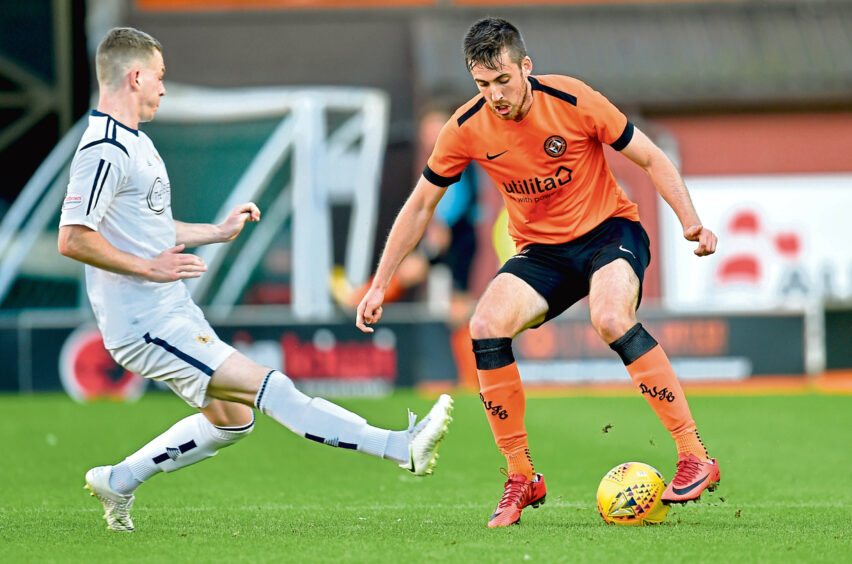 Callum Booth admits had he been a Dundee United veteran instead of a rookie, two months into the season Arabs would have seen a lot more of him than they have.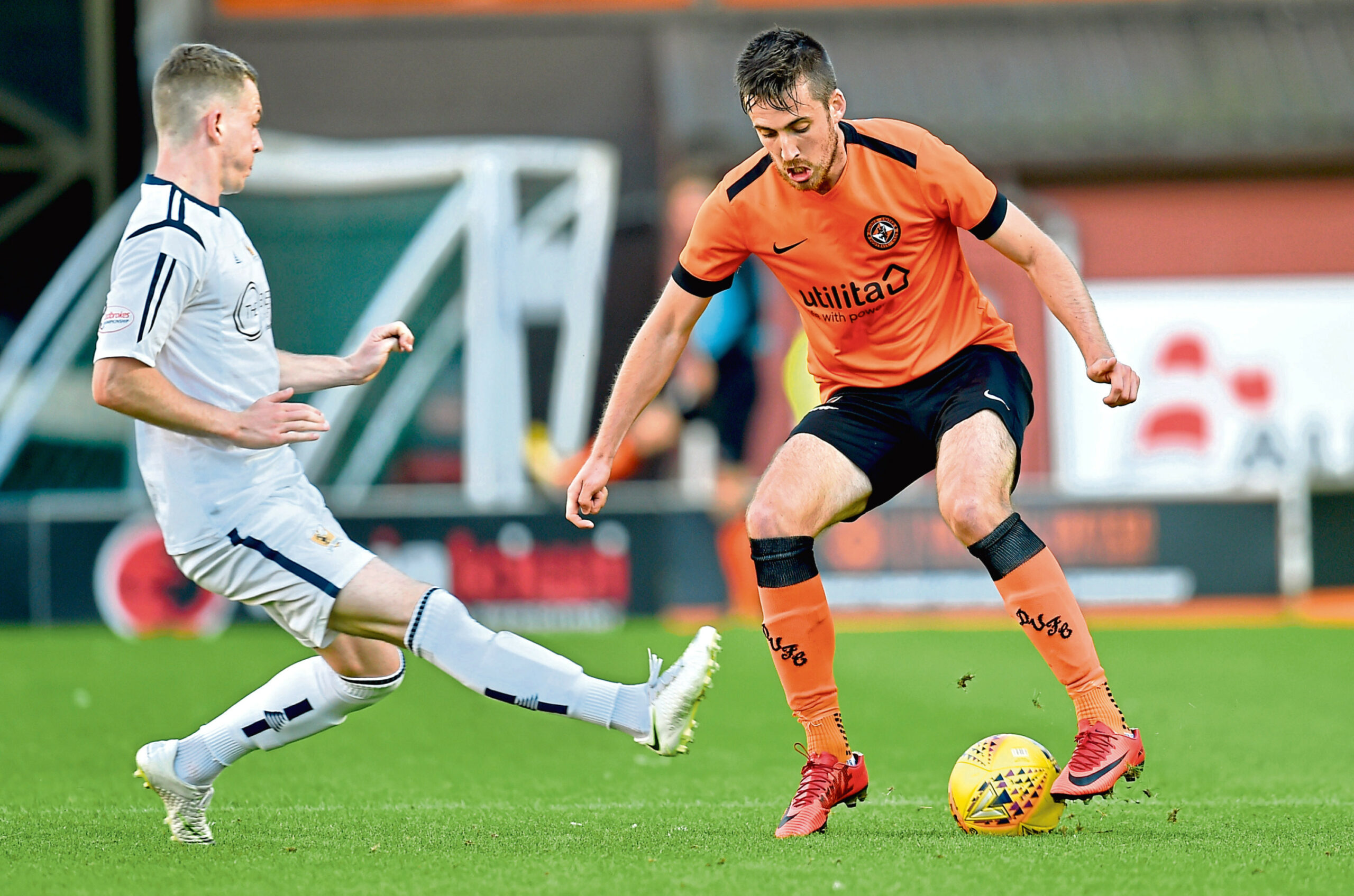 The 27-year-old is ready for today's Championship clash with Morton at Tannadice and, if he completes the 90 minutes, it will be the first time since his debut in mid-July.
That's when he damaged ankle ligaments in the Betfred Cup defeat at Ross County, an injury suffered early on in the tie.
It could have forced him off immediately but the fact he played on was, he admits, a mistake on his part that was caused by him being new to the team.
"Firstly, it's been good to be back, obviously being out for five weeks was a long time," said the former Partick Thistle defender.
"It felt like ages, especially when you join a new club because you just want to make good impressions and get games under your belt right away.
"It was my ankle, I did in it in the first half at Ross County and quite stupidly played on.
"The physio came on, had a look and I thought I could probably run it off. I did feel it for the rest of the game but being at a new club you just want to show up well in your first game.
"If I'd been here a couple of years I would have come off but, because it was my first game, I stayed on and probably made it worse – I woke up the next day and it was agony.
"The result was five weeks out and that wasn't ideal but it's in the past now and I'm raring to go."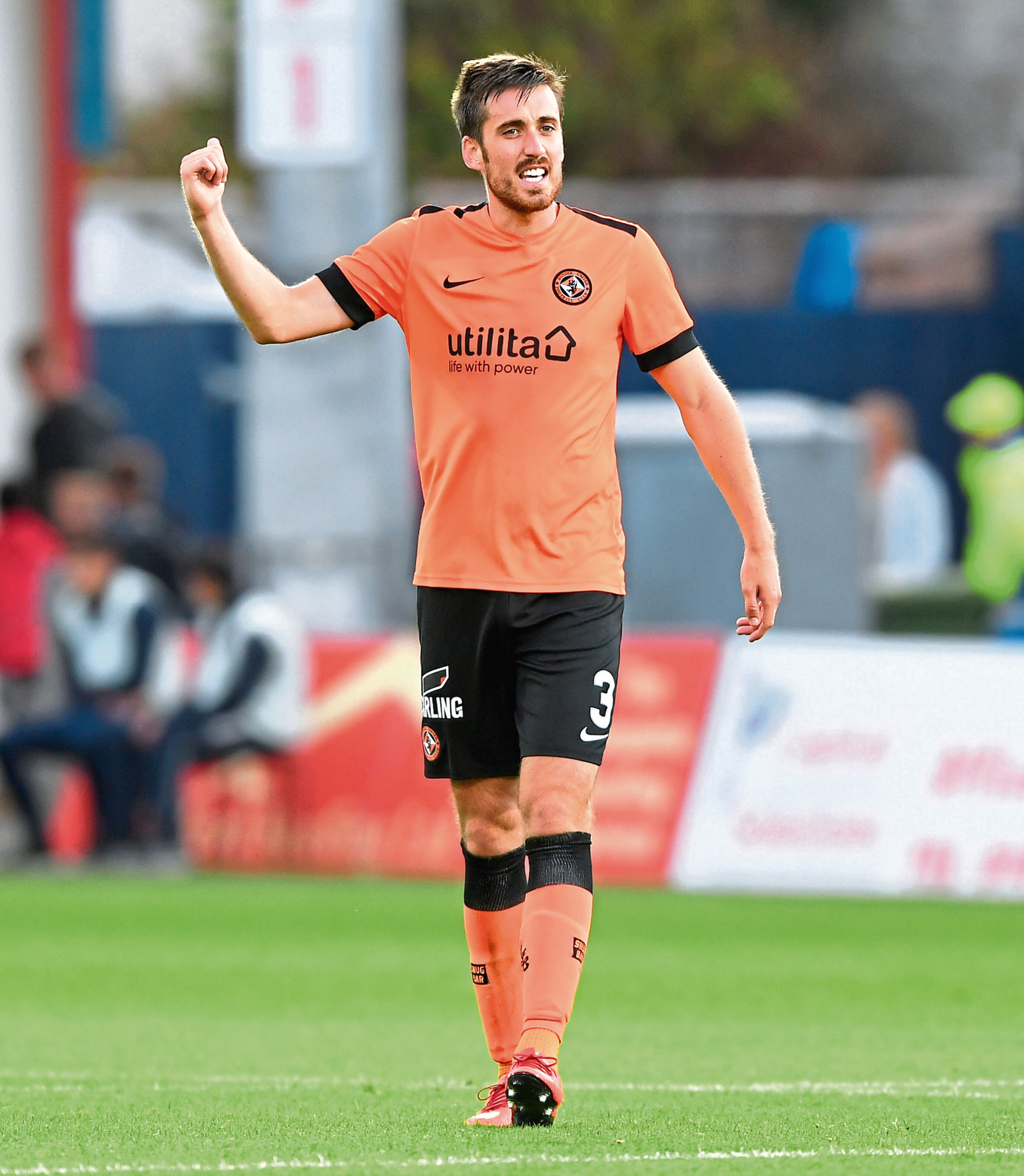 What he isn't doing is expecting to walk right back into the team and he knows, in the shape of fellow left-back Jamie Robson, he's facing strong competition for that defensive berth.
"Jamie has been doing really well, he's a good player and it's good to have competition. There are a few boys still out and they're coming back, so there's going to be even more and that can only be good for the squad.
"I feel that, when we have everyone fit, we have a very strong squad and it's just going to be a case of getting everyone fit and keeping it that way. There are always injuries, though, it's part and parcel of football."
---
>> Keep up to date with the latest news with The Tele newsletter
---
His mission now is to help however he can as United look to keep picking up points to mount a strong promotion challenge.
The aim today is to pick up three points. He knows that will not be easy against a Morton side who will be something of an unknown quantity after their recent change of manager.
It saw ex-United boss Ray McKinnon quit after just three months in chare to take over at Falkirk and former Rangers star Jonatan Johansson replace him.
"Any team that gets a new manager, they usually take a couple of weeks to implement what the new man is trying to do. This is Johansson's first game in charge so we are not really too sure how they'll set up.
"One thing we know is they have good individual players and experience in there as well in the middle of the park.
"It's going to be a tough game and they are a good side. They've had a good couple of seasons where they've always been in or close to the play-offs and done well in a few cups."
For United the aim is to build on a three-game unbeaten run that's seen seven points taken from the last nine, though Booth believes it should have been a full house.
"We are going not too bad but, if we want to be winning the league, we have to be holding on to results like the one we should have had at Alloa last time out.
"We didn't play great but 1-0 going into the last 10 minutes, we should have seen the game out. Still, seven points from the last nine after a tricky start to the season is not too bad."