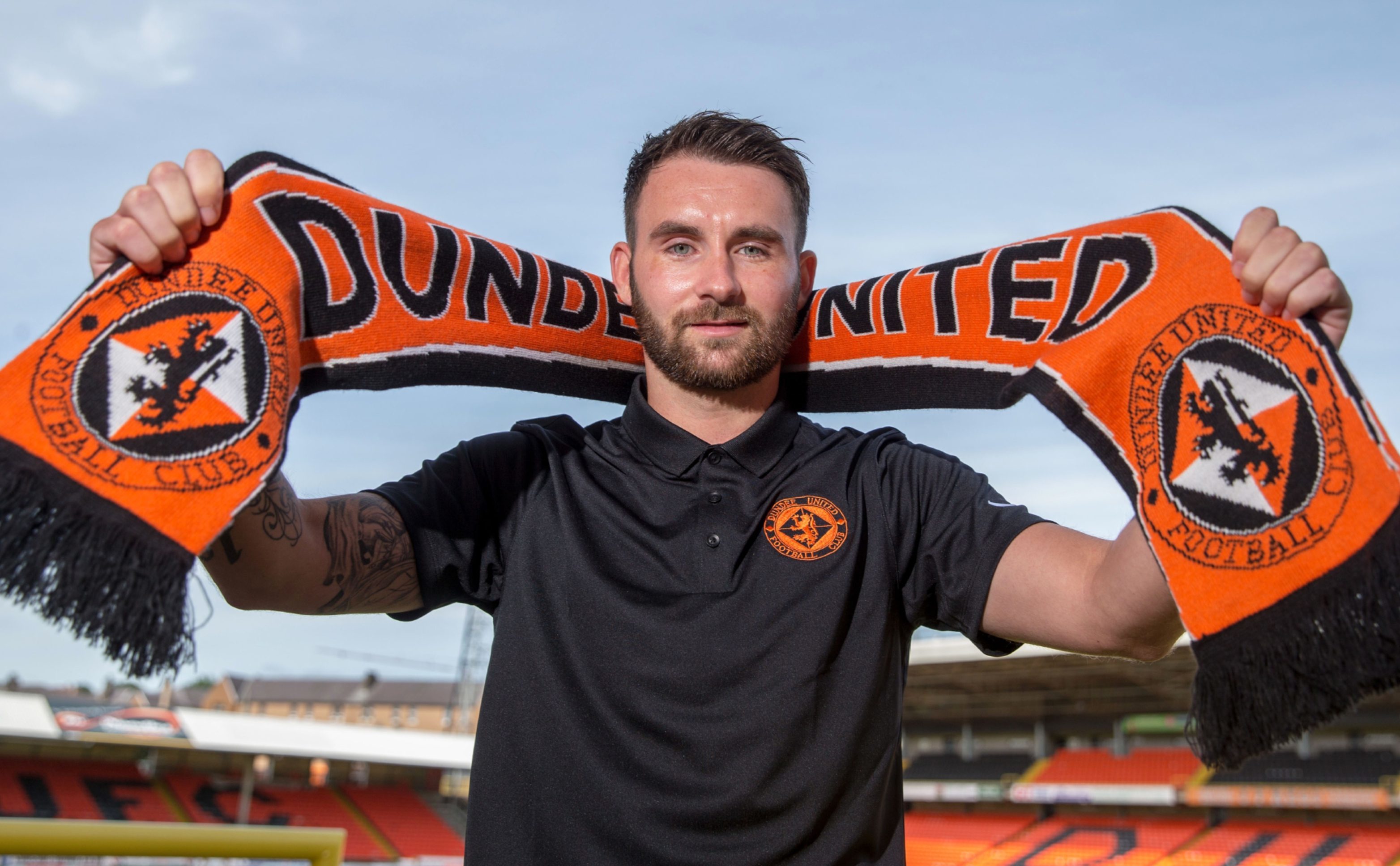 Dundee United's James Keatings has revealed that when he was starting out as a kid at Celtic, he used to wear hand-me-down boots – that originally belonged to Hoops first-team striker Scott McDonald.
Nearly a decade on, the 25-year-old still has a couple of pairs – including the ones the former Australian front man wore when he scored a cracker for the Glasgow giants against Manchester United in the Champions League in 2008.
McDonald and Keatings were reunited at Tannadice this summer and he admits it is a pleasure to play alongside the 34-year-old.
And the strike duo are now all set to help their side build on their important win away to Dunfermline before the international break when they travel to face Livingston this afternoon.
Keatings said: "When I was growing up at Celtic, Scott was in the first team and I knew back then, he was a top-class player.
"So to have the chance to play with him is brilliant for me.
"I am the same size as Scott so John Clark (Celtic kit man) used to give me his boots and I would wear them in games.
"I still have a couple of pairs at home including the ones he had on when he scored against Manchester United at Celtic Park.
"I actually told him I had kept them when he signed for United.
"He is a great pro and is good to learn from. His movement, link up play and game intelligence is excellent.
"The way he takes the ball in, his experience and the way he speaks to you in training, it is a pleasure."
Keatings, who has also played for Hamilton, Hearts and Hibs, admitted he was determined to hit the ground running after joining United.
However, he suffered ankle ligament damage during a Betfred Cup tie against Buckie in July and then returned too early before suffering another setback.
However, Keatings now feels he is getting close to his best once again.
Keatings said: "The last couple of games I have felt much sharper.
"My performances are getting better and I have added a couple of goals as well so I am feeling good again and confident.
"Things at the start of the season didn't go the way I wanted them to.
"I had put pressure on myself to come here and hit the ground running. I have always put pressure on myself and set standards but I had piled even more on than I have done before.
"However, I got the injury and then I tried to come back too early.
"I got me down and knocked my confidence.
"It wasn't great at all so I am just glad I am past that. Now I am training every single day and pushing myself as hard as I can.
"I am just trying to take it one game at a time and try to improve on each performance."
Keatings admitted he was actually trying too hard to begin with in his eagerness to impress at Tannadice.
He said: "Instead of going looking for chances, it is important to relax and play your normal game.
"At the start of the season I was snatching and making runs I normally wouldn't make.
"After games, I was beating myself up as I expect better from myself.
"So I decided to wait until my ankle was 100% before I got back in.
"Thankfully I am past that now and enjoying it. I am just trying to relax and take the opportunities when they come."
Keatings will look to do that again when United travel to play Livingston.
However, the striker knows that will be easier said than done against a side who impressed him when he saw them give Premiership outfit Hibs a run for their money in the League Cup recently.
Keatings added: "They are a good team.
"I went to the cup game when they played Hibs at Easter Road and they looked good that night.
"They are strong and play a three at the back although with the full-backs it can turn into a five.
"They look a tough outfit and it will be a difficult game for us.
"But we just have to keep building on the Dunfermline result.
"No-one really gave us a chance going down there but we showed the character we have in the changing-room.
"So we will look to do that once again at Livingston and show how good a team we are."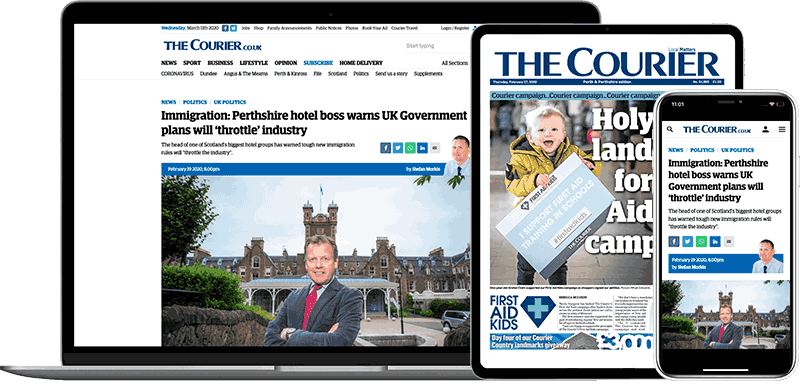 Help support quality local journalism … become a digital subscriber to The Courier
For as little as £5.99 a month you can access all of our content, including Premium articles.
Subscribe