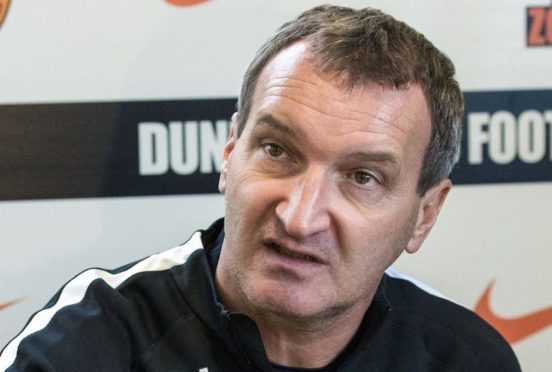 Csaba Laszlo has admitted that solving the "crisis" he finds himself in with Dundee United is his toughest job in football.
And that's coming from a man who has made a career out of management fire-fighting.
But the Tangerines boss is still convinced that this season will have a happy ending for the Tannadice club.
"This is the hardest job I have had in football," said Laszlo. "Even though life has not been smooth for me in management.
"Uganda national team was the same, Ferencvaros, Charlerois, MTK Budapest, even Lithuania a little bit. At Dunajska Streda we were in last position and ended up fighting for the Europa League after not losing 17 games.
"I have no regrets taking this job."
United had their second January dressing room lock-in after the 3-0 defeat to Morton, and Laszlo gave his players the chance to put forward their opinions on how they will go about getting their season back on track.
"Against Falkirk it was just like a nightmare," he said. "After it we woke up – against Dunfermline the team was alive and against Alloa we won 2-0.
"I was sure that against Morton everything would be OK.
"I kept the players in the dressing room after the game and we came out of it very clear about what the problems are, and what the players think.
"It's not just about the football. It's about how you do your job. It's about all our jobs. We're not kids.
"Nearly everybody talked in the dressing room about what they want to do different. I am in this with them."
Laszlo knows that work needs to be done to rebuild faith in the team among the United support.
He said: "It was very difficult to bring the fans back and to convince them that we can play good football.
"But we did convince them.
"What you lose after a game like that isn't just three points – you lose a lot of fans.
"I know that nobody wants to see the sort of football we played against Morton. Nobody. Even if I am a Dundee United fan. It is better, cheaper and more comfortable if I switch on my TV and watch a very good game in Spain or in England.
"You can't blame the chairman or board for this. We have delivered this.
"I am hoping we come out of this crisis. The mind of the player has to be cleared. The most dangerous weapon of a human is his mind.
"Physically we are OK. There are the long-term injuries but William (Edjenguele) is back next week. Tam (Scobbie) is back next week. That will give us more experience and help us.
"I am asking for us to be a team and be on the pitch with desire and a strong mentality.
"It is the hardest thing but the only thing that will help us.
"The easiest thing is to train somebody until they are tired. Even tactics. But to bring back the dressing room is the hardest."
Meanwhile, United will be doing their best to further add to their squad on deadline day.
"We have a very difficult situation," said Laszlo. "The transfer window is closing and we don't have a huge possibility.
"I've been trying around Europe to find players but for us at the moment it is a problem to get players out of their contracts.
"The players who are free all have some problems.
"I was happy to take Emil (Lyng) and Thomas (Mikkelsen) – two men who will fit in with the club. I am still looking for one or two players who can help us for the rest of the season.
"We are active but we have to see. Time is short. If we can't get somebody better than we have already, there is no point."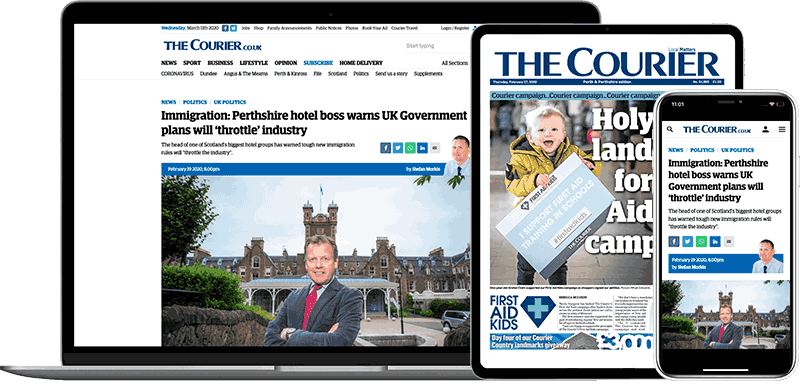 Help support quality local journalism … become a digital subscriber to The Courier
For as little as £5.99 a month you can access all of our content, including Premium articles.
Subscribe