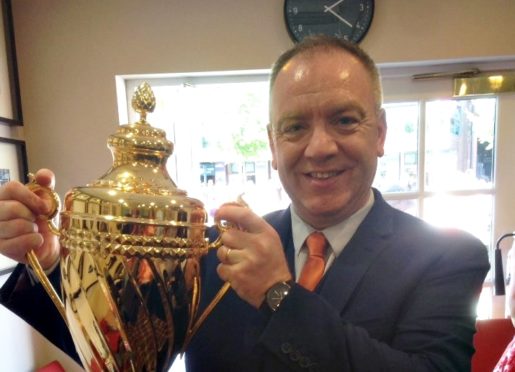 Businessman Jimmy Fyffe has been confirmed as a significant power broker at Dundee United.
The latest list of shareholders posted by the club shows that director Fyffe now holds 42,201 shares in the Tangerines – or approximately 43% – after previously owning just five shares.
That is just 195 fewer than chairman Mike Martin, who has boosted his number to 42,396.
The strengthening of Fyffe's position has triggered a "Notice of Individual Person with Significant Control" notification at Companies House.
In July, he teamed up with Martin and two others, who have remained anonymous, to buy the stake previously held by former chairman Stephen Thompson.
Prior to his departure, Thompson had owned 51,130 shares in United and this confirmation statement shows that the lion's share – over four-fifths- went to Fyffe, boss of local company JF Kegs and a racehorse owner.
Martin and Fyffe hold by far the two largest stakes in United in the post-Thomson era, with supporters' society ArabTRUST next in line with 3,230 shares.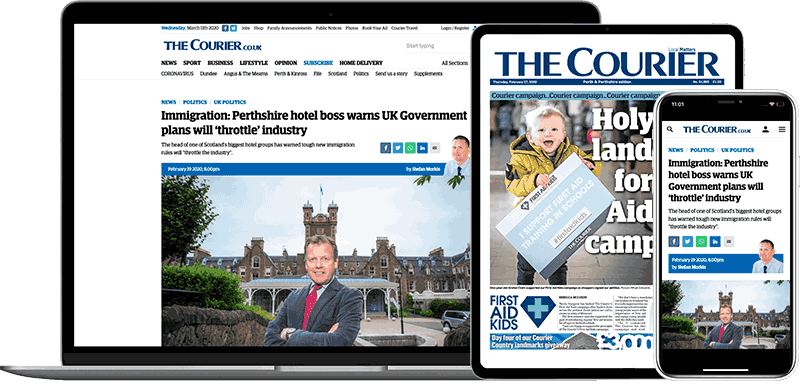 Help support quality local journalism … become a digital subscriber to The Courier
For as little as £5.99 a month you can access all of our content, including Premium articles.
Subscribe