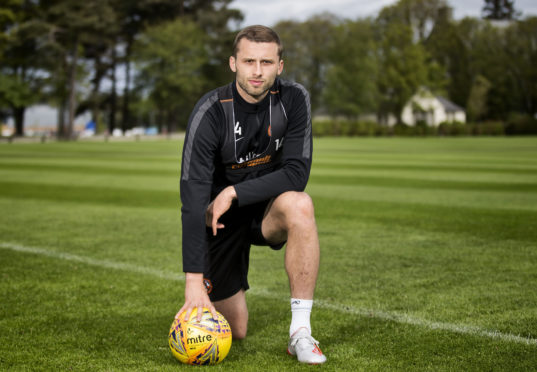 Pavol Safranko hopes to fire Dundee United back to the Premiership and then sort out his own future.
The Slovakian international striker has been a star for the Tangerines this season after being brought to Tannadice on loan from Danish club Aalborg by former boss Csaba Laszlo.
His goals have been instrumental in getting United into the second spot that earned them a break while tonight's play-off opponents Inverness Caley Thistle were fighting it out with Ayr.
Safranko will head up the Highlands in confident mood and the 24-year-old definitely won't be distracted by speculation linking him to Aberdeen or a return to his parent club.
He said: "I said from the moment I came to Dundee United that I wanted to take this club back into the Premiership.
"That was more important to me than being top scorer or anything like that.
"There was only one target and since being here I feel that even more.
"I like this club and I know what it means to the people here for it to be in the top division.
"It's not about me, it's about the team.
"What is going to happen with me will happen at the end of the season.
"As things stand I am going back to Denmark in the summer but I am happy here.
"This is not a decision for me. I have two years left on the contract with Aalborg so I have to do what they say.
"I would like to stay here and play here, because I have enjoyed it so much.
"But I don't know and right now it's not important – it's about the team and the club.
"If I am not playing here, United will continue and they will go on again.
"There may be a better chance of staying if we win promotion, but it will be down to the clubs and what they agree to."
Arguably more than any other player this season, Safranko has struck up a great rapport with the fans and that is something that is dear to him.
He said: "The supporters here have been very good to me and I get a lot of energy from them because they have been so supportive.
"They tell me the last few years haven't been good for them seeing the club go down a league and then stay there.
"So this is the chance to end that and give them something to look forward to next season."
If United are looking for a vital goal or two or the course of the play-offs, many feel Safranko will be the man they turn to.
That isn't a pressure that weighs him down.
He said: "I am a striker so everyone expects goals but I also pass the ball.
"My confidence is up playing in this team so I would love to score but it's about making sure the team gets the goals.
"You have to put the work in for everyone, not just yourself."
As well as hoping to keep the supporters smiling, Safranko revealed there will be a certain Hungarian extremely happy to see him and United get through the play-offs.
Safranko said: "Csaba Laszlo was the reason I came here and I wasn't happy when he left.
"But he spoke to me and said that I had to keep going and do my best.
"He told me that I signed for United, not for Csaba Laszlo, and that I had to work hard for this club.
"I came to Scotland to play and to help this club.
"I still speak to Csaba and he is happy that I have done OK and hopes we can still be promoted.
"It can be hard when you arrive at a new club and the manager changes but the new gaffer came in and he has been good to me.
"He likes me so I do my best for him. If I am good enough for him I am happy."
Inverness will fancy their chances but Safranko is pretty sure United will prevail over the two legs.
"We fought from the start of the season to get promotion so this is the chance we have now," he said.
"The team is confident, we have been playing well in the last few months but we also know it's going to be tough.
"Personally, I go into every match confident I can either score or set up one of my teammates with a goal instead."
Meanwhile, the Tannadice ticket office will operate late opening hours on Friday in the hope that they end up having to sell tickets for the play-off final.
While no one at the club is being presumptuous, they have to plan for that possibility.
The doors will open at 11 am on the day of the semi-final second leg against ICT and remain open until kick-off. If United reach the final they will open again after the game until midnight to allow season ticket holders to purchase home leg tickets.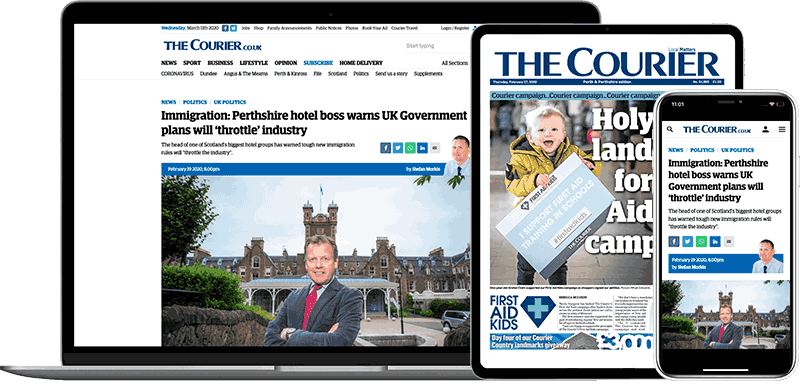 Help support quality local journalism … become a digital subscriber to The Courier
For as little as £5.99 a month you can access all of our content, including Premium articles.
Subscribe