Dundee United goalkeeper Benjamin Siegrist was inconsolable at the end of the club's third successive play-off defeat.
The Swiss goalkeeper produced an exceptional individual performance in the 1-1 Premiership final second leg but could do nothing to stop his colleagues failing in the penalty shootout.
Siegrist said: "I was in tears because it is just hard to take.
"We came so close.
Penalty shootout agony for Dundee United as they lose out in play-offs again
"We set out our goal 10 or 11 months ago and it was to get promoted.
"We worked all season to get to this point and we gave ourselves a great opportunity.
"To lose on penalties is tough. I just feel empty at the moment.
"I don't even want to say all that stuff about going again next season because it's not the time for that.
VIDEO: 'We'll win it outright next year' – Devastated Dundee United fans react to play-off final loss to St Mirren
"It is no consolation to me that we got so close.
"I am still in the now and will be disappointed for weeks.
"Once we hit pre-season again we will be focused and we will need to remember this sh***y feeling and try to ensure it doesn't happen again.
"The moral of the story is that you don't always get what you deserve.
"I don't think there should be one person…thinking St Mirren were the better team, especially with how they played at our place."
Penalty shootout agony for Dundee United as they lose out in play-offs again
Siegrist had sympathy for his teammates who had missed from the spot.
He added: "They had the courage to step up and it's not easy taking a penalty."
The goalie made a point of praising the United fans, who did their bit only to end up disappointed yet again.
He said: "We have had amazing support throughout the play-offs and everyone knows what it means to get the club back up.
"I want to say how much I appreciate the support we had from the fans.
"We could have sold 10,000 tickets for this game and they have backed up brilliantly."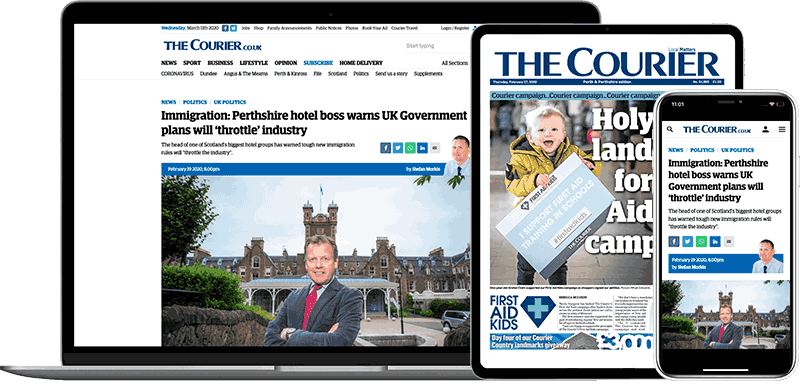 Help support quality local journalism … become a digital subscriber to The Courier
For as little as £5.99 a month you can access all of our content, including Premium articles.
Subscribe