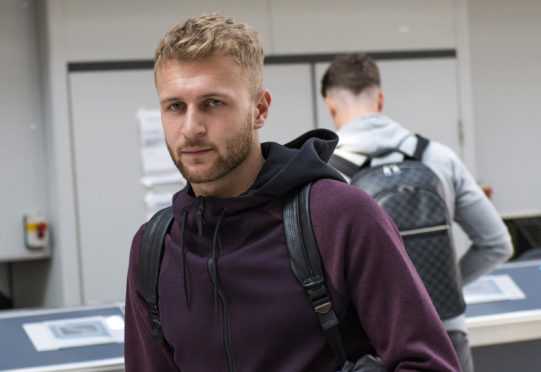 Scotland are a work in progress, goalkeeper Scott Bain has admitted.
But the national team's new number one believes the "learning curve" is moving upwards.
Former Dundee keeper Bain does not accept that the performance against San Marino was as bad as it has been made out to be by many – the Tartan Army, included. And he pointed out that a freshened up side is finding its feet in international football.
"I wouldn't say it was bad performance," he reflected on Sunday's Serravalle encounter.
"I thought we controlled the game from start to finish.
"It was similar to playing a lower league team back home. You've got to be patient, move the ball quickly and hope that the space opens up for you to play through.
"We were never in any danger.
"Obviously we would have liked to have scored more goals – when they tired towards the end we could have got three or four more – but the most important things was getting three points."
And Bain didn't have any fears that his clean-sheet in Serravalle was under threat.
"Not really," he said.
"There was one where the boy got in and I tried to push him wide so it was too tight an angle for him to score from.
"Against any team you know they're going to get a chance. You can't stop that over 90 minutes.
"I thought we did really well to keep the amount of opportunities they had down."
Bain is a newcomer to international football and the centre-backs in front of him aren't exactly seasoned veterans either.
He said: "Obviously we haven't started the group as we would have wanted to but it's a learning curve and at least the Kazakhstan game was at the start.
"We're building relationships and understanding with each other – playing with me and a new back four.
"It's been a great experience for myself and great to have the number one jersey."
The gear change for Bain will be a big one, as his next match is against Rangers at the weekend.
"Obviously Sunday is going to be a massive game for us," he said. "It will be a great atmosphere.
"We'll prepare well and look forward to it.
"There will be a couple of days' rest before we go back to Lennoxtown.
"We've been looked after well while we've been away – top class planes, hotels and food. Now it's a case of resting and going again."