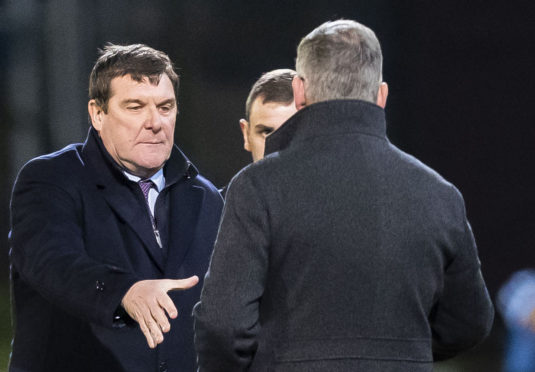 One Edinburgh manager was sacked after St Johnstone played his team and another has lost his job before they even travel to Perth.
Tommy Wright has sympathy for both Craig Levein and Paul Heckingbottom, with the Hearts and Hibs dismissals another sign of the "ruthless business" top flight football has become.
"Hibs and Hearts are big clubs," said Wright.
"From Hibs' perspective it seems it's going to be a cup final this weekend this early in the season.
"That tells you the size of a club they are and they aren't happy with their league position.
"We're not happy with our position either. But they spent a lot of money in the summer and I'm sure they're one of the teams looking to get into the top four, never mind top six.
"I just get on with my job and try to win the next game."
Wright, who was under pressure himself before back-to-back wins were secured, reflected on Levein's axing after Saints had defeated them a week ago.
"I'm sorry to see Craig go," said the Northern Irishman.
"I texted Craig as soon as I found out. He is a manager I have got on well with.
"He came into my office before the game. And he came in afterwards as well, which is obviously more difficult when you lose.
"I always enjoyed coming up against Craig and our conversations. Quite often he calls it as it is, which is good.
"My responsibility is St Johnstone but there have been two or three managers in recent years who have lost their jobs after losing to us. It is a ruthless business."
Saints won't be taking their foot off the gas now that they have won two games in a row. They have put together much longer winning runs than that in recent seasons and Wright wants to see another.
"People will be saying we have won two in 11 but I look at it as two wins back-to-back and we are looking to put an unbeaten run together," he said.
"The main thing is to try and stay away from what pundits might be saying. Some of them have never done the job.
"The main thing is to focus on the next game. Even when we are flying I don't look beyond the next game.
"Everything else is just noise. I have a good friend at Liverpool and that's what he says.
"Sometimes it is uneducated noise and it just opinions.
"You almost have to accept it and not bite back.
"This is a difficult job.
"But we all know when we come into management that at some stage you are going to lose your job.
"It happened at St Mirren to even the greatest of managers, Sir Alex Ferguson.
"You can't live your life worrying about it.
"There's been loads of managers come in from England and elsewhere and maybe think it is going to be easy.
"In the top league only Del (Derek McInnes) has been in the job a couple of months longer than me.
"I know what it is like to manage in this league. I have enough experience to deal with it after something like 240 league games at this club.
"So I must know something about it.
"I never rest of what I have done in the past. You have to drive on and keep going."
Meanwhile, Matty Kennedy had an injection on his ankle last week, Wright reported "but should be fine for Saturday."
He added: "Murray Davidson is feeling his leg a little bit but I imagine he will also be fine. David Wotherspoon hasn't trained.
"Ali McCann has an ankle problem which will hopefully clear up. If we had a game at the weekend there would have been four missing when you include Liam Gordon.
"I'm confident they will all clear up before the weekend."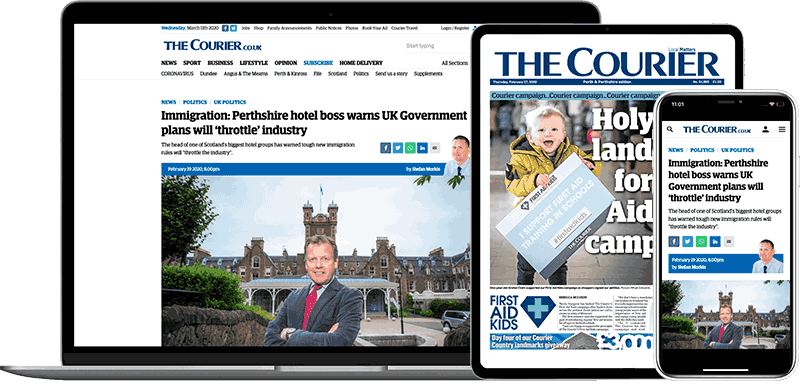 Help support quality local journalism … become a digital subscriber to The Courier
For as little as £5.99 a month you can access all of our content, including Premium articles.
Subscribe