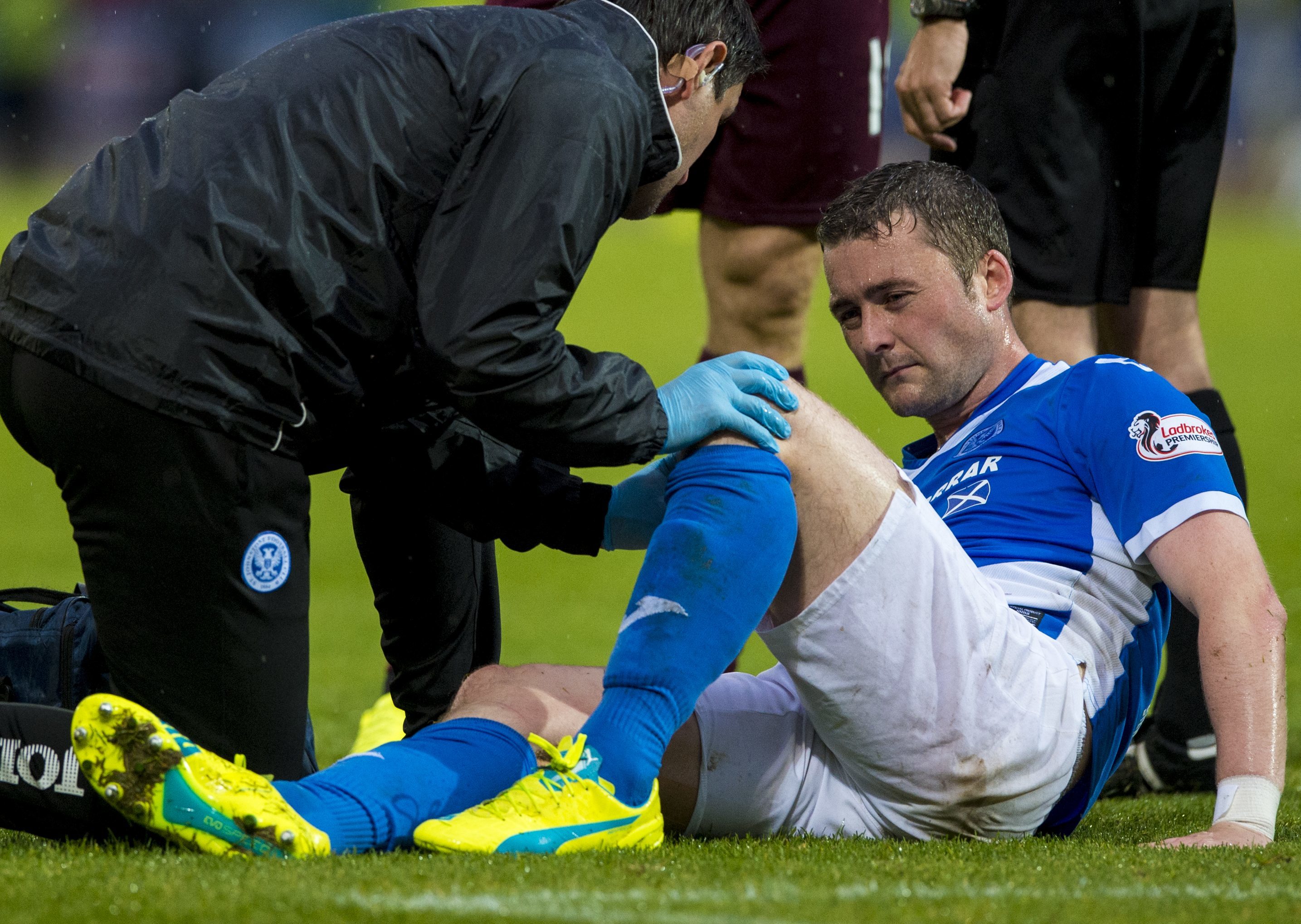 Tam Scobbie will take a big step on his road back to the St Johnstone first team this week.
The versatile defender has been absent for most of the season so far after undergoing knee surgery.
But a return to training is now expected.
Manager Tommy Wright reported: "Tam Scobbie will start being integrated back into the group this week but probably won't resume full training until next week.
"It's still a bit too early for full sessions.
"It will be good to get Scobbie back, although the young lads like Liam Gordon and Aaron Comrie have done extremely well.
"But you want every player fit so you can maximise your options as a manager.
"His versatility is a plus as well. Scobs can fit in at left back and central defence."
Keith Watson's return isn't on the horizon.
"Keith has had an injection in his thigh and it will be another 10 days at least before he can do anything," said Wright.
"Ally Gilchrist has had another groin operation and is looking at six to seven weeks out."
"Alan Mannus and Paul Paton will be back with us on Thursday after the game with Germany. Mark Hurst is also away with the under-21s, although he is on loan, so that's good for the club as well."
Wright expects Paton to get a big confidence boost from his Northern Ireland recall.
"It's great for Paul to get back into the Northern Ireland squad," he said. "It was one of his reasons for coming here.
"I know Michael (O'Neill) has had him in squads before so obviously he likes him. He has started his St Johnstone career quite well and put in some impressive performances in an area of the park where competition is fierce here.
"It's basically two from four experienced players in the middle of the park. I wanted competition there because Chris Millar was a concern with his injuries towards the end of last season."