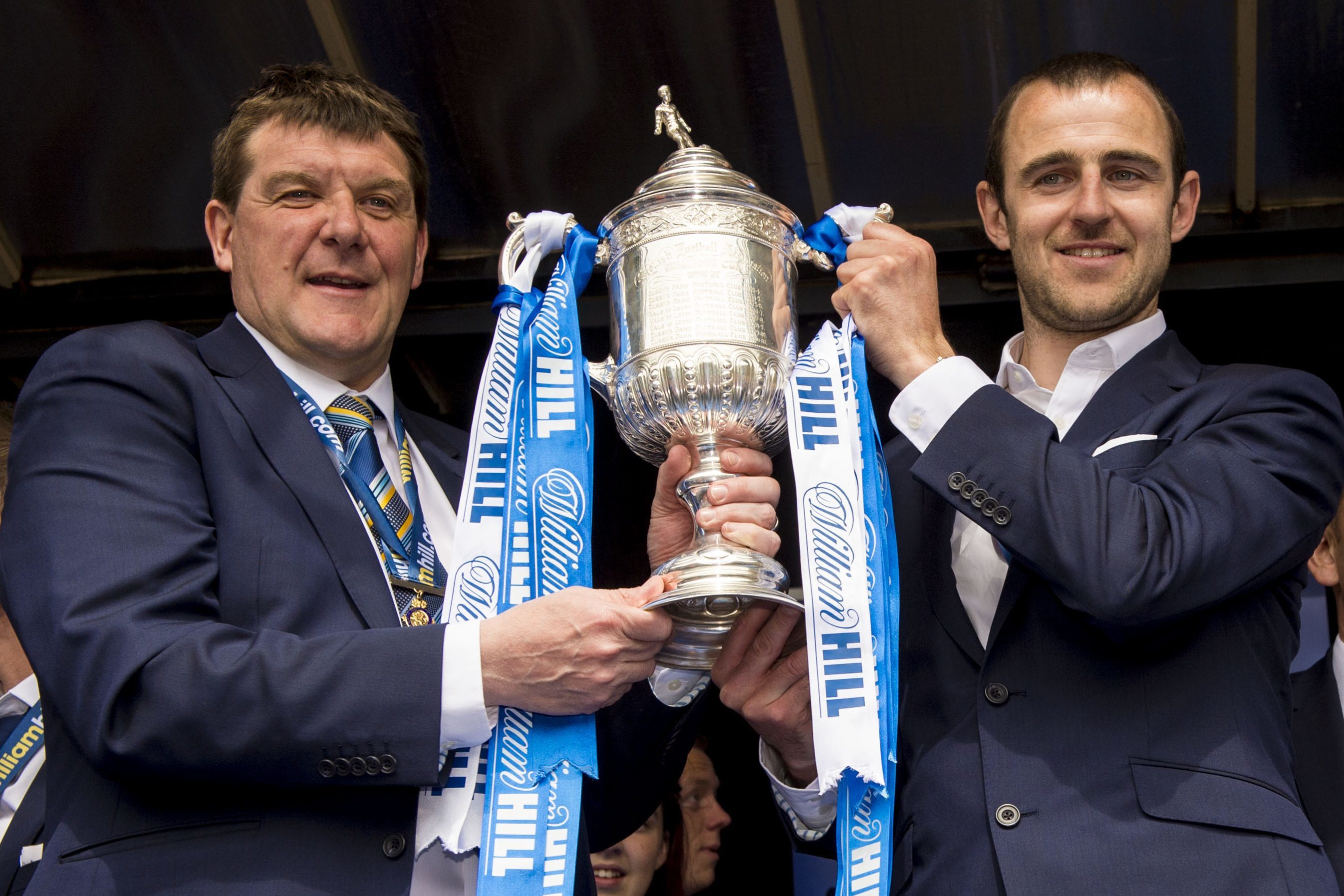 The transition from manager to manager has been seamless at St Johnstone since Owen Coyle swapped Perth for Burnley nearly 10 years ago.
The now Blackburn Rovers boss, Derek McInnes and Steve Lomas have all been replaced without the club losing its upward momentum.
Former captain Dave Mackay believes that the task of making sure that trend doesn't end when Tommy Wright departs will be the biggest one the Perth club has faced.
"It's crucial for St Johnstone that he stays," Mackay said.
"It would be a huge job for someone to take over from him after all he's achieved. It's been incredible.
"Maybe when Del left people wondered, has he taken the club as far as it can go?
"But Steve Lomas came in and finished third and then Tommy won a cup and has progressed the club even further.
"Whoever comes after Tommy will have a big job on their hands. His will be the biggest boots to fill.
"St Johnstone will be desperate to keep hold of him but you wonder when it's going to happen. It probably is a matter of when, rather than if.
"Saints fans will be delighted that it hasn't happened yet for whatever reason.
"After he won the cup you were thinking, if ever there was a time another club would come in for him it was then. It obviously crosses your mind as a player. You want everybody to stick together when you're building something as we were."
Wright's name has been mentioned in connection with the vacant manager's post at Rangers, as has the man who signed Mackay for Saints, Derek McInnes.
"It's not a surprise to me that Del and Tommy are both being linked with Rangers," said Mackay. "Either of them would be a good fit.
"Del has played there before and knows what the club is like. He has done very well at Aberdeen after a tough spell at Bristol City.
"Tommy has won the Scottish Cup and has had regular top six finishes with Saints.
"If Rangers are looking for someone who knows the Scottish game inside out then they both fit the bill. I don't see many better than Del or Tommy.
"In many ways they are similar as managers. They are both winners.
"It didn't matter with Del whether it was head tennis or a golf day. He was desperate to win, usually because him and Tony Docherty had a wee bet on it. They would play like it was a Champions League final. It always added a bit of spice.
"But Tommy and Del both get the best out of their players.
"They just want to win football matches. That is their only aim. People that come in with this philosophy nonsense can be setting themselves up for a fall if it's not going right.
"You saw that at times with Mark Warburton or Danny Lennon at St Mirren. They wouldn't change their ways regardless of results.
"If you don't have a Plan B it can make you look a bit foolish at times."
The Stirling Albion boss added: "Rangers look as if they are re-structuring with a director of football and a head coach so it will be a gradual build-up.
"They both like to be hands-on so that could be an issue because they like to have their own way. But that's the same for most managers.
"It seems to be the way top clubs are going. Sometimes it will work, sometimes it won't. There will be a bit of trial and error at Rangers if that's the route they go down."
Mackay has gone straight into the deep-end of a battle to keep Stirling in the SPFL.
"There's a lot of stuff you need to deal with as a part-time manager that you wouldn't in full-time football," he said. "That was what guys like Tommy and Paul Hartley told me it would be like.
"It's tough but enjoyable. This is what I wanted.
"I know we're in a precarious position. A lot of teams down there will be panicking.
"It could kill a club if they go down."