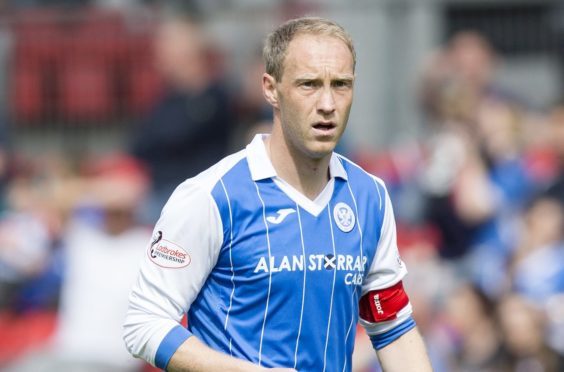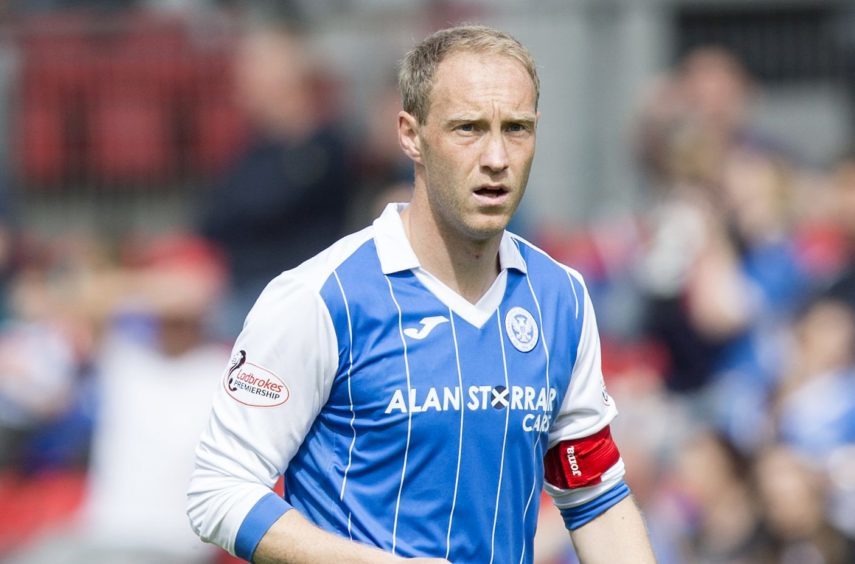 For a man who probably goes to bed dreaming of clean sheets, last-ditch tackles and row Z clearances, Steven Anderson wasn't in his comfort zone reflecting on a Baresi-esque through-ball for St Johnstone's winning goal against Partick Thistle.
Old habits die hard and it was still the nil bit, not the one, that gave the Perth skipper the greater satisfaction.
"Keeping a clean sheet is the most important thing for me," he said. "That's what gives you something to build on.
"The boys have been laughing about it (his assist for Michael O'Halloran's first half goal).
"It's not my norm.
"I certainly don't work on that in training!
"Mikey's made the run left to right and I've found him. Then I'm just thinking, 'go on and score'."
This Saints team has been accustomed to making history over the last few years and another little bit of it was claimed at McDiarmid Park at the weekend. Their third win out of three was a first in top flight football.
For Anderson, it was another early step closer to achieving their season's primary goal.
"That's not a bad start," he acknowledged.
"It's only three games. Of course it's better to win three than lose three but it's only a start. The important thing is to build on it.
"The objective here is still the same – to stay in the league.
"It's a big deal to be nine points above a few teams already. Here's hoping we don't go on a spell when we're not picking up points. We need to keep at it.
"It's good to be near the top. It gives us a bit of comfort."
Just as the first two were, this was another deserved win for Saints.
Thistle were pretty poor but, as is so often the case, Wright's men were largely responsible for that. The Anderson-led defence performed superbly and there were only a couple of shots from distance for Alan Mannus to deal with.
And, at the risk of sounding repetitive even this early in the season, that man O'Halloran was the difference again.
The on-loan Rangers attacker is blowing the 'never go back' theory out of the water.
Anderson never doubted that O'Halloran would come good in the blue of St Johnstone again, however.
"We knew what Mikey was all about," he said. "We've seen it all before.
"He's in an environment he loves. He knows all the boys really well and the gaffer. He thrives on it. You can see that he's enjoying his football and scoring goals.
"That's what he did before he left.
"Confidence can be a big thing but he was exactly the same Mikey when he came back.
"He's got something to prove – maybe prove Rangers wrong – and that's what he's doing.
"He's a great out for us. When we're under pressure he can drive with the ball and take us up the pitch. And when he's one v one and coming inside it must be a nightmare for defenders.
"I really don't know what happened at Rangers. I don't think he got a lot of chances to be honest.
"Like I say, I don't know why it hasn't worked out for him at Rangers. Maybe Caixinha will be looking at him and thinking, 'I should bring him back'. You never know.
"I'm just glad he's with us and scoring goals.
"In training I just pass him on so someone else can deal with him!
"You try and double up on him but if a game is stretched there will be times when you can't do that. He's an absolute nightmare."
On the victory over Thistle, who had won four of their last five games in Perth, Anderson said: "It was never about revenge. We just wanted to play better. They're a good side but we were at it, got in their faces and won the second balls. We played a bit as well."
Wright's team revel in the underdog role and that is undoubtedly how they will be cast at Parkhead on Saturday.
The Perth boss said: "It's a fantastic start.
"If you'd said to me at the start of the season we'd be going into the last game before the international break with a top of the table clash with Celtic I'd have taken that.
"We go there with great confidence. We've got nine points on the board and we were the last team domestically to beat them. It's a different manager but who knows? Maybe we can cause a major surprise and get a result."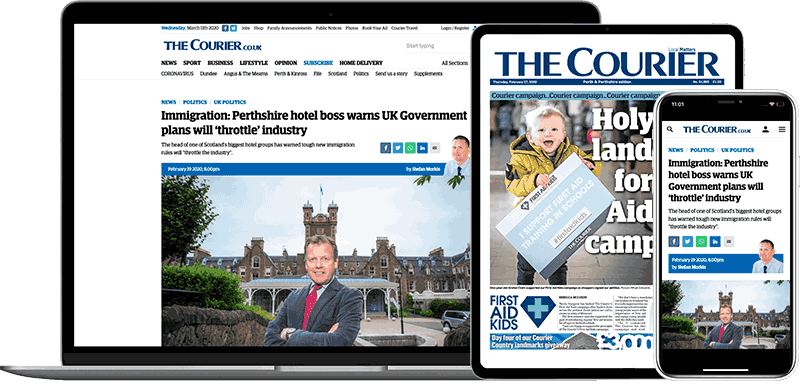 Help support quality local journalism … become a digital subscriber to The Courier
For as little as £5.99 a month you can access all of our content, including Premium articles.
Subscribe