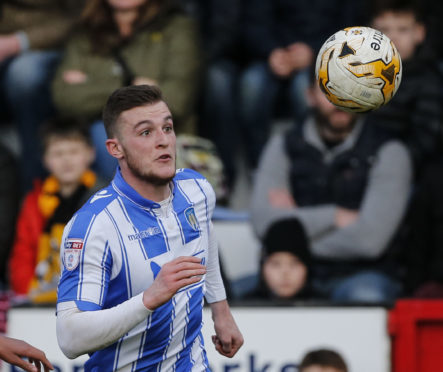 St Johnstone have snapped up a player who would have commanded a significant transfer fee had he stayed in England, according to Perth boss tommy Wright.
By moving quickly to sign winger Drey Wright, the Saints manager has taken advantage of the rules that mean compensation would have had to have been paid to Colchester United for the out of contract 23-year-old if he had decided to continue his career down south
"Drey has played 140 games in League One and League Two so he has plenty of experience for his age," said Wright.
"He wouldn't have been short of offers in England but what probably allowed us to get him was that compensation would have been a problem for them.
"We didn't have that issue because we have used that rule to our advantage so I think we have got a very good player without paying a fee."
Wright has been tracking his namesake for a long time.
"I have watched a lot of him and what I've seen has been very positive," he said.
"He's a right-sided winger with pace and a bit of power.
"Drey is very excited to be coming up here to our league and the new challenge that gives him.
"I think the football here will suit him and the fact we don't have the same schedule as England will also help.
"I never think playing Saturday, Wednesday and Saturday for months on end is good for quick players like him.
"We are looking forward to him joining us and he's someone I think will do very well.
"There are areas of his game he needs to improve and he will work on them, such as scoring goals.
"He's an intelligent footballer and I think we've done well to get him."
The news on Matty Willock's injury yesterday was positive. He will miss tomorrow's last game but it is only a grade one hamstring tear.
One definite starter against Ross County is soon to depart goalkeeper Alan Mannus.
"It is going to be emotional and it has been on my mind," said the Northern Ireland international who will be joining Shamrock Rovers.
"I have been really busy getting the house packed for going home but when I have had time to think about it, it has struck me this is the final week.
"The move here has been brilliant for me, I came on a one-year contract and when I didn't play for the first six months I thought that would be it.
"But I got into the team and things just took off from there.
"That has been seven years now, we have had some great times but it's the right time to be going home.
"I have met some great friends here, the supporters have been fantastic and I would love to go out with a win this weekend."