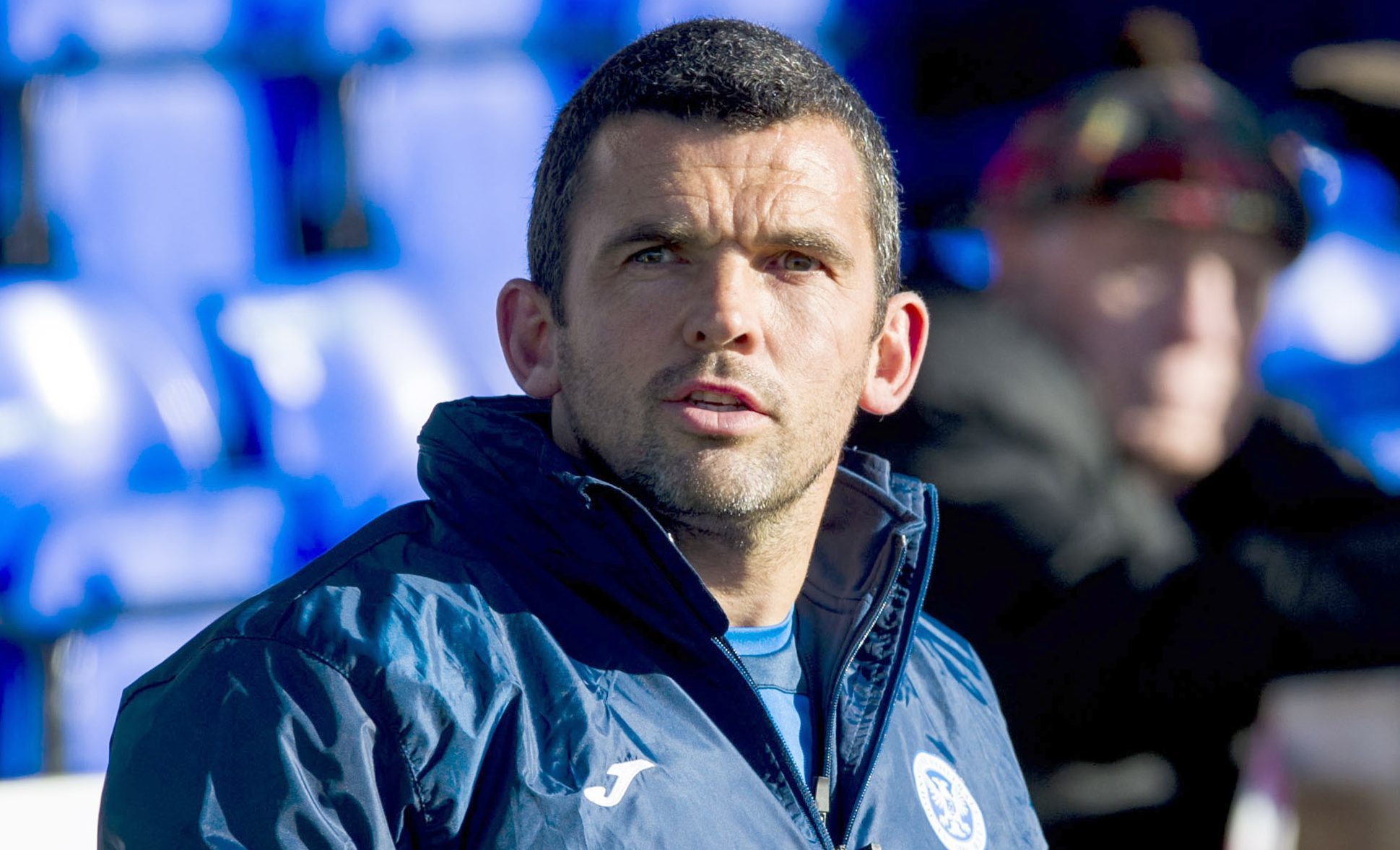 Callum Davidson has left St Johnstone for Stoke City, Tommy Wright confirmed yesterday.
The Perth boss is putting together a "new structure" for his backroom team but is happy to start pre-season with just Alec Cleland to help him on the training ground.
"Callum contacted me about three weeks ago to say Stoke were interested and they then made their approach official," said Wright.
"He has now joined them to become part of Gary Rowett's coaching team.
"In a lot of ways I'm disappointed he's gone because we worked so well together.
"But I am also delighted for him to get the chance to move to England with a club like Stoke.
"I wish him well.
"Callum was a fantastic player for St Johnstone and has been a fantastic coach as well.
"He has been a big part of the success we've had but in football people move on.
"On a personal level, I want to thank him for everything he did for me. We worked very well together.
"His coaching ability was recognised by the Scotland set-up as well and I'm sure he will do a very good job for Stoke."
Saints began their pre-season yesterday and will head to Austria at the end of the week.
"A new member of staff will come in," Wright said. "I am still working on the structure I want to put in place.
"Alec and I will look after things in Austria this week and the younger players will be covered at home.
"I need to work with people I trust so that is the main thing for me.
"There are a few things to tidy up but I'm comfortable with where we are and when contracts are sorted we'll be in a position to say what's happening."
Trialist keeper Dean Lyness will travel with the squad to Austria. He last played for Nuneaton Town after starting his career as an England under-17 international.
Wright said: "Dean Lyness has come in and will be going to Austria with us.
"He came into the club at the end of last season too so he's someone we are looking at.
"It has been a quiet summer but that has been the same at a few clubs.
"There are Championship teams spending a fair bit of money and one or two in the Premiership have done a lot of business.
"But we had already signed Drey Wright before we went away and I've been in touch with agents constantly.
"I gave the club an extensive list of targets with a number of players in each position.
"So we will see where we are with that, but June is the same for most clubs.
"I am more chilled out about it than I was four or five years ago.
"There are players available and players who we are targeting, so there will be signings.
"But nothing is imminent before Austria. Dean is the only one who will be going away with us for pre-season.
"I might look to get a trialist or two in from abroad while we're there and should know more about that later in the week."
Saints will probably play two games during their training camp before returning to Scotland next Wednesday.
Wright said: "Austria will be good for us, I think it's important to freshen things up as much as you can and change the environment.
"We will be playing two games. We will probably be behind Osijek in terms of fitness because they are preparing for Europe.
"And we are also speaking to a German team about playing them when we're over there too.
"Results are not the important thing in these matches. It's about getting minutes into the players and building up to the Betfred Cup starting."