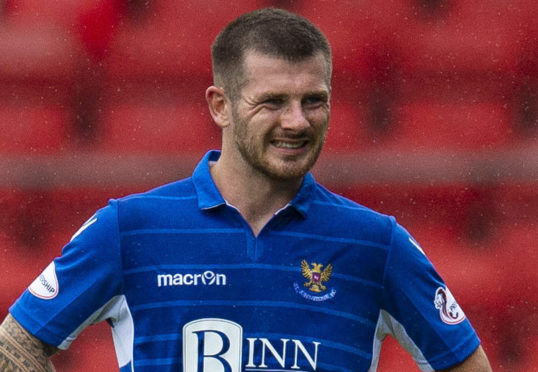 The final whistle of Sunday afternoon's Betfred Cup clash with Ross County wasn't the end of Matty Kennedy's weekend work.
The St Johnstone winger is playing fitness catch-up after being injured in the Perth side's first game of pre-season in Belfast.
So, while his team-mates were getting showered and changed and preparing to head home, the former Kilmarnock and Everton man was sprinting up and down the McDiarmid pitch following his 45 minute substitute appearance.
Kennedy admitted that he feared a longer lay-off when he was taken off early in the clash with Glentoran.
"Twelve minutes in and the boy has put his knee right into my leg and that is not what you want especially in pre-season," he said.
"During the season you can miss two weeks training but not in pre-season.
"I didn't expect to come on at half-time and the first ball I chased right down the park as I was blowing.
"I need that and I need to get my fitness up as it is vital missing those two weeks.
"We have another two games now and I want the gaffer to give me 90 minutes in both.
"The Betfred Cup is gone for us now but I want to do more running sessions and play in both of these matches.
"I feel like I need that in my legs.
"I went on holiday in the summer and I came back and I went right into the fitness stuff on my own and I was working really hard every day.
"I was doing well in the running and I was really, really fit and obviously the injury came in that match and I thought 'oh, no, not again'.
"My thigh swelled up double the size and I feared the worst and so did the physio.
"We thought the injury was a lot worse and my head was gone for a couple of days and I was on crutches."
With progress to the knockout stages of the cup now beyond them, Saints still have two games to play in their group. But don't try and tell Kennedy that they are meaningless fixtures.
"We have to win them and not do any less than that or else the confidence will not be there for the start of the season," he said.
"If we don't get two wins then it could affect the confidence levels in the dressing room before we play Celtic.
"It is a tough start to the league against Celtic on the opening day but that is what you want to do as a footballer.
"We will be written off anyway and it would make it all the sweeter if we could go there and win."
Meanwhile, if Saints can sign Stevie May, Kennedy believes that coming "home" could bring out the best in the Aberdeen striker.
"I have never seen Stevie May play to be fair," he said. "I have watched a few clips of him on social media scoring so many goals for St Johnstone.
"This might be his home and where he plays his best football.
"I know he is not a big massive target man but he seems to score a lot of headers and my game is all about getting crosses into the box.
"It would be ideal for somebody like me if we were to bring a player like that in.
"A new face would bring some positivity to the changing room and Stevie would possibly bring that.
"We have a good bunch of lads and we are all very close knit and it has only been a couple of games and we are still positive. I am sure we will come back stronger in the next few games."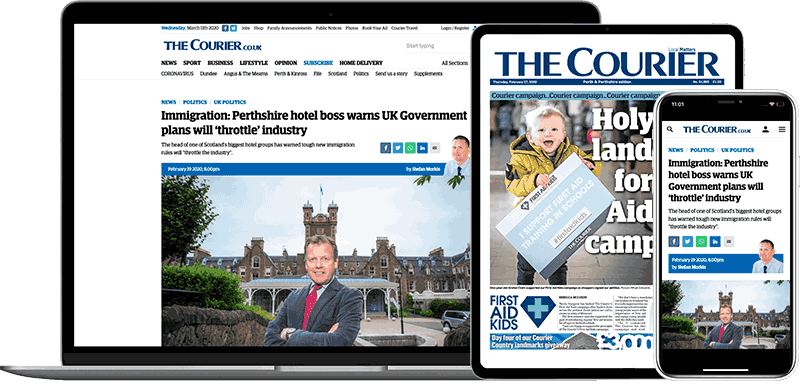 Help support quality local journalism … become a digital subscriber to The Courier
For as little as £5.99 a month you can access all of our content, including Premium articles.
Subscribe