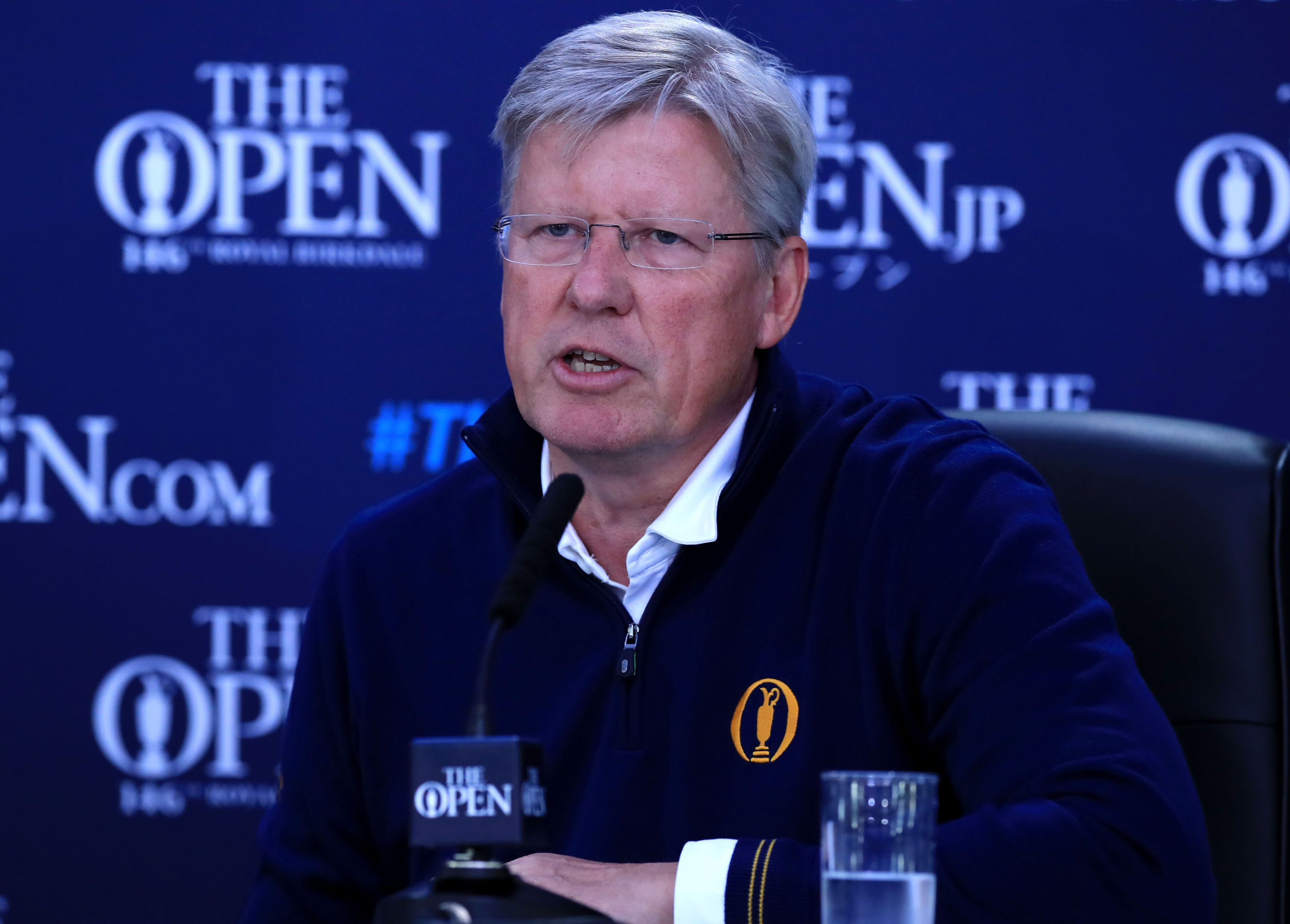 Five times as many people "consume" golf as are members of golf clubs, and the R&A's next shift towards increasing participation in the sport is going to target those people.
The R&A's chief executive Martin Slumbers said the first five years of his tenure was concerned with the commercial side of the governing body's business, but the next five years would be about participation, which he said was his passion.
"We have to change," said Slumbers at his annual media meeting this week.
"Grass‑roots is going to struggle unless the game changes.
"The traditional way of looking at the health of golf in Great Britain and Ireland is number of golf club members, and that's about a million golfers.
"We had independent research done, myself and (European Tour chief executive) Keith Pelley, to look at how many people consume golf, which means 18‑hole golf, nine‑hole golf, driving ranges, par‑three courses, adventure golf, "Top Golf", all of those things.
"That group of people is 10.2 million people; it's much more diverse, and it's younger (than the golf club membership).
"There's only two sports that have more people who participate in it in this country, swimming and the gym.
"Because we're all a bit cynical, you reckon maybe half of them really don't think they're consuming golf, but even if you do that it's still 5 million. Why aren't those 5 million joining golf clubs?  I would argue it's because the golf clubs are not providing a product they want to buy."
Golf had to break down the traditional barriers if they wanted these 4-5 million people to come into the club arena, he added.
"You go to clubs which deliver non‑traditional forms of the game, they're busy," he continued. "And I think that's a lesson for all of us who love this game.
"Those are clubs that are very family orientated, have fitness, have creches, have coffee shops, have wi‑fi, have no dress code, have short par‑3 golf course, have short 9‑hole golf course, pitch and putt, those are the ones that are going to succeed."
But would clubs like the R&A be capable of such a thing? "We'd love to," insisted Slumbers.
"There are probably too many delivering exactly the same product.  You go into cities where there could be a lot of traditional golf clubs, and some of them are struggling, but then go to the driving range and it's always busy. Golf has to evolve."
People want choice and flexibility to play the game, and golf clubs need to recognise that rather simply reject "pay to play" or nomadic golfers, he added.
"There are a few clubs which have got a lot more choice in their membership policies and the way they do it, and guess what, they've got quite a lot of members," he said.
"From a businessman's point of view, your whole business is about connecting with people, and golf is no different.
"If you just confine to a small group, you're only going to be talking to a small group. There are four to five times as many people out there consuming golf that are members of golf clubs.
"You've ask the question why, and you have to think, well, maybe golf isn't delivering a product they want to buy. I think that's the starting point in the conversation."