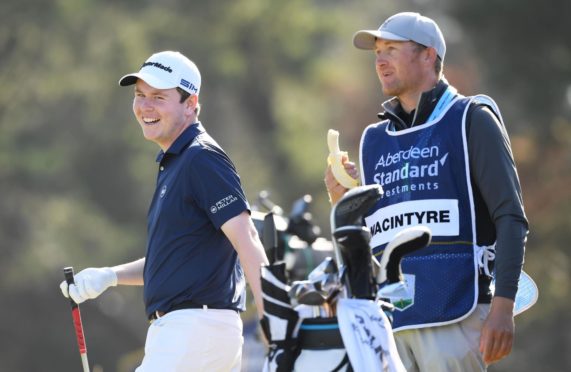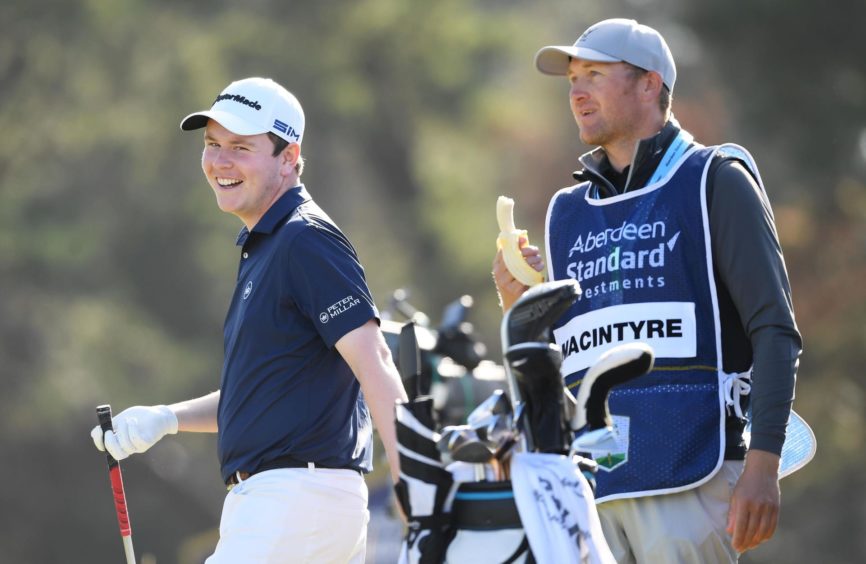 Robert MacIntyre has decided it's time to "grow up" and is taking control of his life and his golf.
The new young Scots star is moving out of the family home, but you still can't take the boy out of Oban – he's brought a flat with a beach view in his beloved Highland home town, and he's going to be taking responsibility for everything.
In his golf game as well MacIntyre hasn't been shy about changing a few things even after his outstanding rookie of the year campaign in 2019, because he wants success right now.
Last week was the first combination with his new caddie, Lundin links' Mike Thomson, and there's been serious work going on behind the scenes with coach Davy Burns.
A sticky first round in the Scottish Open at the Renaissance was followed by three rounds in the 60s and a top 15 finish, which indicates to MacIntyre that he's moving in the right direction going into the flagship event this week, the BMW PGA Championship.
"My misses with the driver last year, especially in the rain, were so big," he said. "There was less spin as I was fading it, whereas now I feel I have the driver under full control with nice little draws.
"In the rain at the weekend, I was a little worried with the driver in my hand, but I hit a nice one down the first and it was kind of cruise control from there.
"Me and Davy have worked hard over the last two months. It was a wee bit slack at the start, but now we are starting to enjoy ourselves and once you start enjoying something, you put in more effort and that's starting to show."
The attitude is better than it was when he came out of lockdown, he added.
"When I first came back, I was fed up and wasn't enjoying what I was doing," he admitted. "You could ask (former caddie) Greg (Milne), I was probably nippier than I have ever been.
"But last week I felt back to where I should be on the golf course and enjoying myself. Yes, you get down on yourself when you get a bad break or hit a bad shot. But it's trying to switch off when that happens."
New caddie Thomson, who worked for a year with Brooks Koepka, slotted in exactly as MacIntyre had hoped.
"Mikey was brilliant all week. It's just a matter of trust, which is a huge thing. He's backing me to hit shots that I know I can hit and he knows I can hit.
"For me, it's about him being sure if I'm not sure. Even if he's not 100 per cent, it's about him making me feel `this is the shot'. It's about being fully-committed and if I'm not fully-committed to shots, I don't play good golf.
"It was my first time at Wentworth last year and if you drive it well round there, you will play good. I've just got to continue trusting what I am doing."
Meanwhile, Robert's striking out on his own…well, up to a point.
"I've got my new flat, right on the beach in Oban, I probably won't ever move from there," he said. "I don't know when I'll actually move in because it's busy and I have a few things to get.
"It was time to grow up. I think now's the right time. I'll be looking after myself, I'm sure my mother will be round checking up on me, but it's time to grow, I'm 24, I need to take the next steps in life.
"I've taken a few steps in that respect over the last few years and the next one was getting my own place, paying the bills and learning to live.
"I'm all right at the old cooking, but I am sure I will need to learn a few more old tricks.
"Obviously when I get back from Wentworth, I will go to my mum and dad's and it will be, 'right, here's the suitcase'! But once I get into the flat, I will start doing things myself."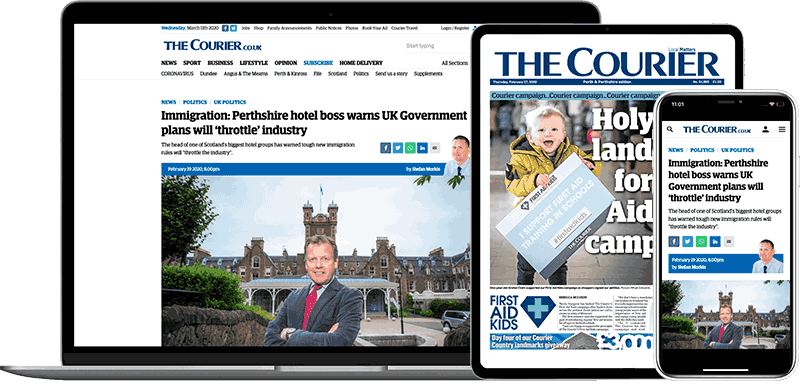 Help support quality local journalism … become a digital subscriber to The Courier
For as little as £5.99 a month you can access all of our content, including Premium articles.
Subscribe