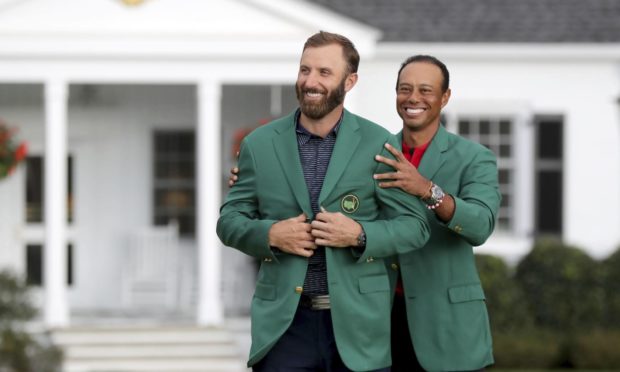 Ten years from now – maybe even quicker than that – few will make much issue that the 2020 Masters was like no other.
There will not be, and should not be, any "asterisk" on Dustin Johnson's Green Jacket, as fairly and handsomely won as any other before him.
Nor will his record-setting score of 20-under deserve any caveat, as well as Cam Smith and Sungjae Im's record-setting second place at 15-under, which would have won all but seven of the previous 83 stagings of the tournament.
But it was different, and on balance, not really in a good way.
The first bad thing was obvious from Thursday morning – no crowd. While the missing banks of spectators opened up new vistas we're not accustomed to seeing – and allowed the TV people to shoot from unfamiliar but better spots, for example from directly behind the 9th green – the novelty of that soon wore off.
I joked in T2G a couple of weeks ago that personally I wasn't missing fans at golf tournaments but in all three of the majors played in this pandemic year, they've been missed, acutely.
That was felt particularly on the final day – for example, the outrageous escape from the trees by Cam Smith on the 9th would have been soundtracked to a growing rumble and an explosion of cheers when his ball found itself miraculously four feet away from the cup.
And who is to say such a roar might have discomfited DJ coming up behind? It's pure supposition, of course, but I believe that all three major winners this year have benefitted by the lack of a sizeable audience reacting to the ebb and flow of a major Sunday, and influencing it in the process.
Crowds are clearly a vital part of major championships, and especially at Augusta and The Open, which makes me kind of relieved oldest major wasn't played this year.
The second bad thing was the clear evidence that the modern Augusta is not designed to be played in November with just a month and a half's preparation time. Great credit to the club for getting the tournament played and safely, but none of us has ever seen the famously pristine course under such strain.
This manifested itself most visibly at the 13th tee, which by the end of Sunday had begun to look like a farmtrack. If they do build a new one on the land they've bought behind to extend the 13th, ANGC must ensure it's got access to some winter sunlight.
The flawless greens were discoloured by a scattering of pitchmarks. Augusta sometimes looked like an ordinary course at a wet end of a season, and that's not really the point of the place, is it?
T2G has often poked a bit of fun at Augusta's stuffiness – the carefully manufactured "tradition" that's the youngest of the major championships by two decades – but contrarily I think I prefer the way it usually is, in April. Must be getting old.
Bryson back in his box for a bit
Perhaps the best option for Bryson DeChambeau would be to lie low for a while. The grand plan to dismantle the Masters never really got to ground level, and that from the deep hole that he dug himself with his ludicrous assertion on Tuesday that par at Augusta was 67 for him.
Bryson did acknowledge he made a series of bone-headed decisions, but they were apparently the result of this dizziness he developed, and he stated afterwards that he made enough birdies and eagles to win. Yeah, he was actually 18 shots behind DJ.
On Thursday when I was watching the selected groups coverage Michelle Wie-West was on commentary, and she lauded Bryson as "a true scientist" because of his willingness to experiment.
No doubt he has a lust to test orthodoxy, and that's a healthy trait, but real scientists don't get bogged down on stuff that doesn't work – they move on and try something else. Bryson has no Plan B, even when Plan A proves to be useless.
Also, watching the CBS feed on Sunday Amanda Balionis, their usually excellent 18th hole interviewer – her chat with the winner at the end was a case in point – said to Bryson that she'd never experienced such attention and hype on a player coming into a Masters.
Unless Amanda was being incredibly subtle, the inference was the big bad media had bigged Bryson up to the point that he had an expectation that was impossible to live up to.
Sorry, but other than being willing to report his answers to honest questions, the media are blameless here – Bryson has done all the building-up and hyping entirely by himself. He's courted attention voraciously.
He built the "brand", and he owns any failures, totally.
And the verdict is in…
A reduced field this year, but the best major of 2020 was…the PGA Championship.
It had more contenders, more intrigue and more excitement coming down the stretch than the other two, and this might be sacrilege but I think Harding Park, in its first rendition as a major venue, outplayed the other two more historic courses.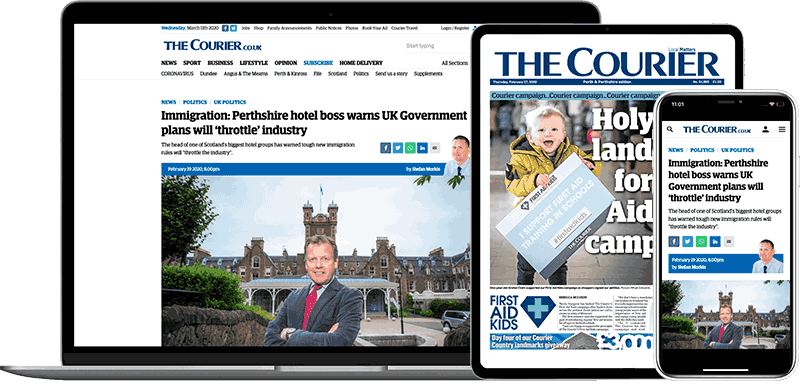 Help support quality local journalism … become a digital subscriber to The Courier
For as little as £5.99 a month you can access all of our content, including Premium articles.
Subscribe