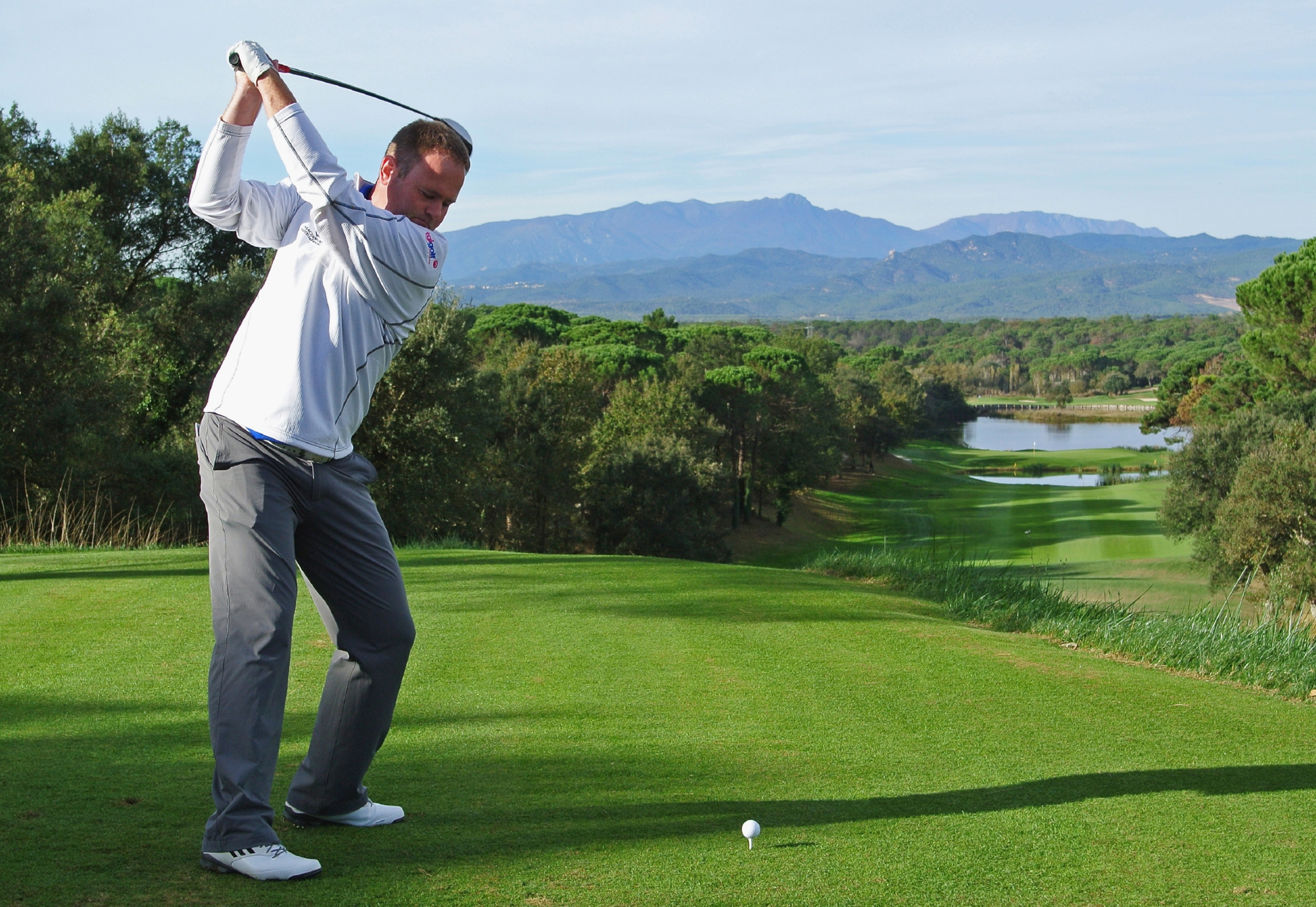 Alastair Forsyth has made peace with the fact he's no longer on the European Tour, but won't rule out a return.
The 40-year-old Scot, a two-time winner on the big tour, will return for this week's Aberdeen Asset Management Scottish Open after qualifying at Moray at the weekend, but is at peace with his new role as a trainee PGA professional and coach at Mearns Castle Golf Academy.
Forsyth is even expecting his first year exam results on the PGA Foundation degree course to come in this week, just as the cut falls in the Scottish at Castle Stuart.
"If I make the cut I won't be looking at my emails," he joked. "I've had to start again from the bottom and taking exams and doing assignments has been a little strange."
But while pursuing a different route, he still has two more years of exemption into the final stage of European Tour Q School and if the sharpening of his game playing Tartan Tour order of merit events and pro-ams continues, it may be worth one last shot.
"I haven't totally given up on it, but I'm not focused on it or driving towards it," he explained. "I'd think about it if I was playing really well, and at the moment I'm playing just alright.
"I'd like to tidy up the short game, the wedge and putting a bit. Come September if I'm playing at this standard then no, I wouldn't be going to Tour School. I'd have to up the standard, definitely, there's no way I could do it with the short game the way it is just now.
"But I've enjoying my golf the most I have for a long time. It'll be brilliant to play in the Scottish Open, it's a great track at Castle Stuart and a fantastic event, but while I'm delighted to be playing again this year I wouldn't have beat myself up about it if I hadn't qualified."
Forsyth played in the Scottish Open every year since he arrived on tour in 2000 before he missed last year at Gullane.
"It's up there with the best events on the European Tour, the way we are looked after the way they do everything," he said. "The week before the Open, on a links course and if the weather's great the place looks amazing."
The grind of the tour, coupled with his loss of form and confidence, is something he hasn't missed.
"It's the fact that I'm doing other things as well now," he said. "I'm coaching to anyone who comes along, it can be good players, beginners or kids and you get a buzz about helping other people get better.
"The last couple of years I played on tour I was struggling with my game, and I just wasn't enjoying the way I once did.
"The way the game has changed didn't suit me, all these big massive golf courses, and guys that hit the ball so far. I'm so much more relaxed now there's no queues at airports surrounded by rude people, fewer hotels and the like.
"Am I at peace with it now? I think you could probably say that."