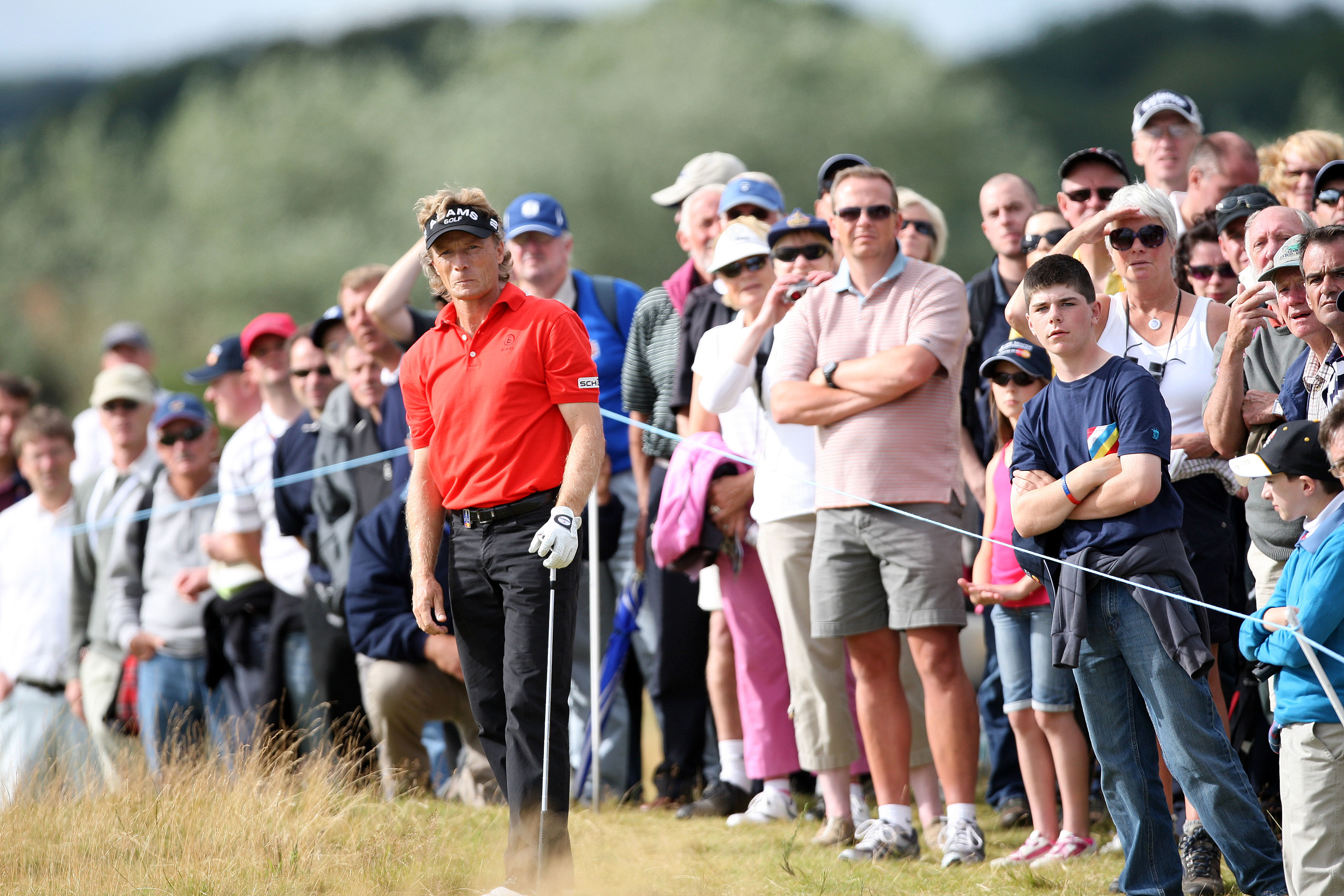 Bernhard Langer believes he can claim a record fourth Senior Open title at St Andrews this July because he's a better player at 60 than he was when he had to give best to Severiano Ballesteros on the Old Course 34 years ago.
The German played with Seve in the penultimate group in the Spaniard's great surge to victory in 1984, one of many chances Langer had to win the Open Championship in his long career.
Two Masters green jackets, three Senior Open titles – his first at Carnoustie in 2010 followed by two at Royal Porthcawl, the latest just last year – and 10 senior majors in all have filled the gap left by a missing Claret Jug.
A record fourth win – he shares the record presently with Gary Player and Tom Watson – is certainly achievable as Langer is playing as well as he ever has, despite reaching now 60.
"There is certain parts of my game that are actually better now than in my 30s," he said. "I'm probably a better driver of the golf ball than I was in my younger days.
"I might be a better 3‑wood player, as well, and the short game's been pretty consistent.
"When I was younger, I had times when the short game was really good and at times it wasn't so good."
Incredible fitness and flexibility have helped, but simple continuity in all things is the key – Langer has had the same coach, Willy Hoffman, for 42 years now.
"As you mature and as you learn still more about the technique of how to play the game, the swing should become more repeatable, because you're not changing your swing every year and every few months, and I did that when I was younger," he continued.
"The last few years I've pretty much arrived with my swing with where I want to be.  I've practised and played with the same swing for a longer period of time, and it should be easier to repeat it."
Langer will play both the Open at Carnoustie at the Senior Open at St Andrews, even after all these years a great thrill for him.
"I'm very excited about it, two of my favourite golf courses," he said. "I've won at Carnoustie and had some decent tournaments at St Andrews, and it's really one of my favourite golf courses.
"1984 was one of those Opens that got away from me. I seem to remember that I outplayed Seve tee‑to‑green, but he out‑putted me, and in the end, he was two shots better than Tom Watson and I, who shared second."
Langer played well in 1999 Open and of course won the Seniors at Carnoustie in 2010, the first of his 10 majors in the over-50s.
"Carnoustie is very challenging," he said. "You've got to stay out of the pot bunkers, away from the out‑of‑bounds and the water. You need to basically avoid the hazards.
"If you can do that, I think the course is there. If the wind is not up too bad, you can score.
"The round is never done until it's actually over, because you've got to get through those last few holes. We all remember what happened to Jean Van de Velde a few years ago.
"That's the type of course it is, it can get you if you're not under control of your game."
Langer's other advantage is he can play whatever game the links conditions demand, as he proved with his two Porthcawl victories – one in a heatwave with the course playing fast and fiery, the other in wet and cool weather.
"If you're a real champion, you have to cope with anything," he said. "I personally enjoy the dry and firm conditions because you have to really think where the ball is going to run to, and you have to use the spin and be creative.
"The golf course plays shorter, but in many ways it plays more difficult."