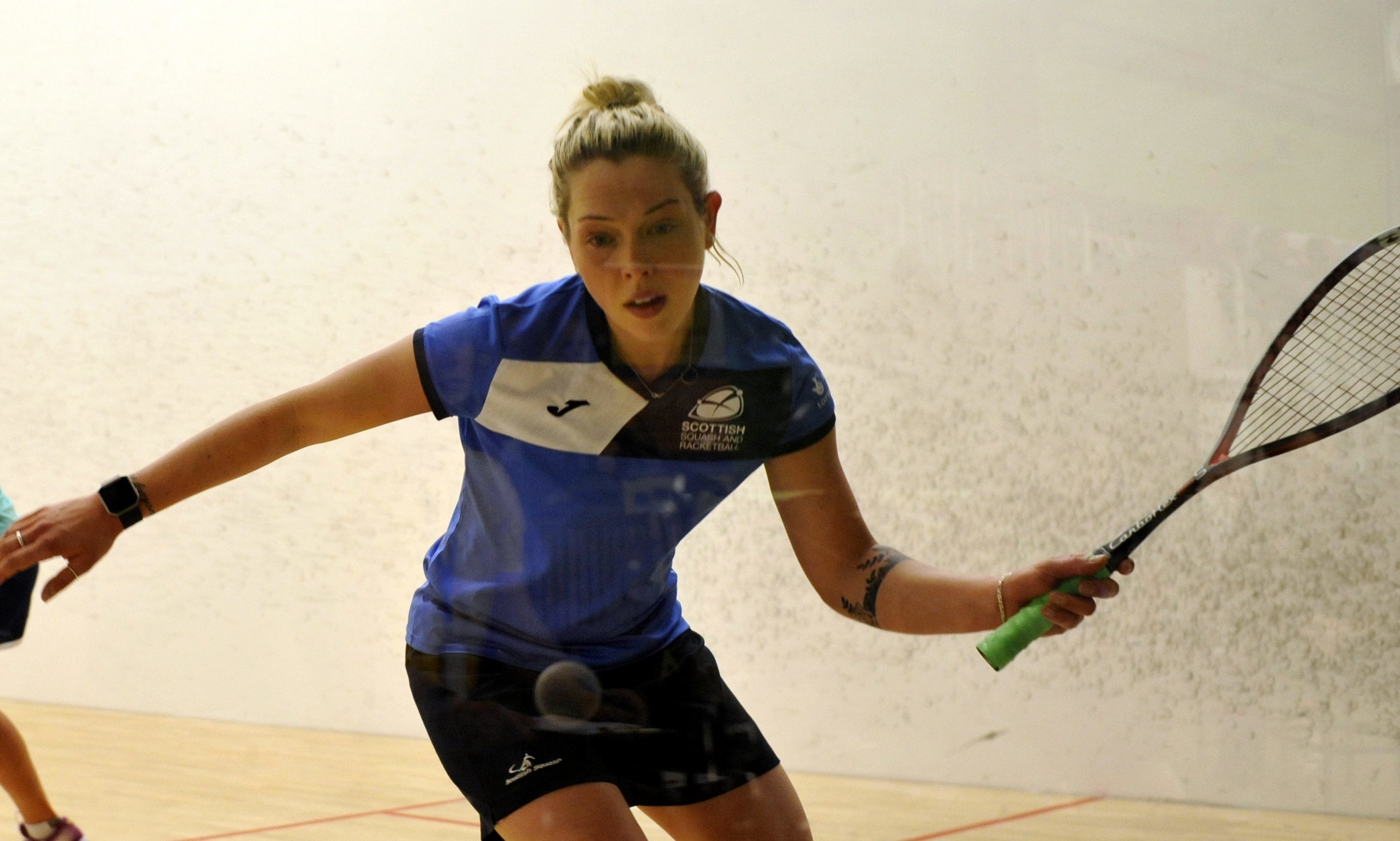 Montrose squash player Lisa Aitken claimed an "emotional" maiden PSA World Tour title in New Zealand last weekend to cap off a remarkable comeback from serious illness.
In August 2014, while competing at an event in Malaysia, she was diagnosed with dengue fever, a mosquito-borne tropical disease.
It was well over two years before Aitken was able to return to competitive action – in January of this year at the Edinburgh Open.
She narrowly missed out on an elusive first World Tour triumph in Jersey last month but showed that the form which took her to number 38 in the world was coming back.
Then, at the Fitzherbert Rowe Lawyers New Zealand International Classic in Palmerston North at the weekend she beat three seeded players, including top seed Audrey Landers-Murphy, on her way to the final.
There she defeated home favourite and seventh seed Emma Millar in that final 11/3, 4/11, 11/9, 11/3.
"What a feeling when I won," said Aitken. "It has been a really tough few years.
"At times I never knew if I would ever get back playing in these competitions given the illness that I had to face up to and the fatigue which made things difficult for me.
"Through the whole time out of the game it was my family who stood by me and gave me all the support I needed and this victory is 100% for them.
"My parents and others around me never rushed me back to squash or told me to do things this way or that way they were just there giving me help and encouragement and it means a lot.
"I was pretty emotional when I started training at a good level again, but this trophy win is even more emotional and it shows me that I deserve to be in this company.
"One thing I certainly never lost was my desire to be the best and to push myself as hard as I can."
In the final Aitken felt ready to cope with anything that was thrown at her.
The 27-year-old added: "In the last eight my match was just under an hour long and then in the last four it was a bit of an epic against Andrea Lee and we really slogged out some points.
"However, I got through it and that gave me a lot of confidence going into the final.
"Now I just want to get more matches under my belt and kick on from here."