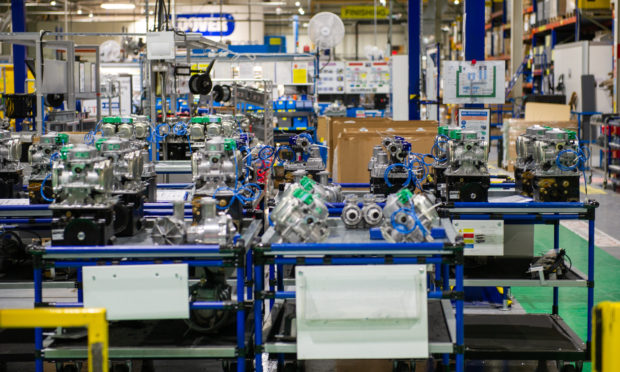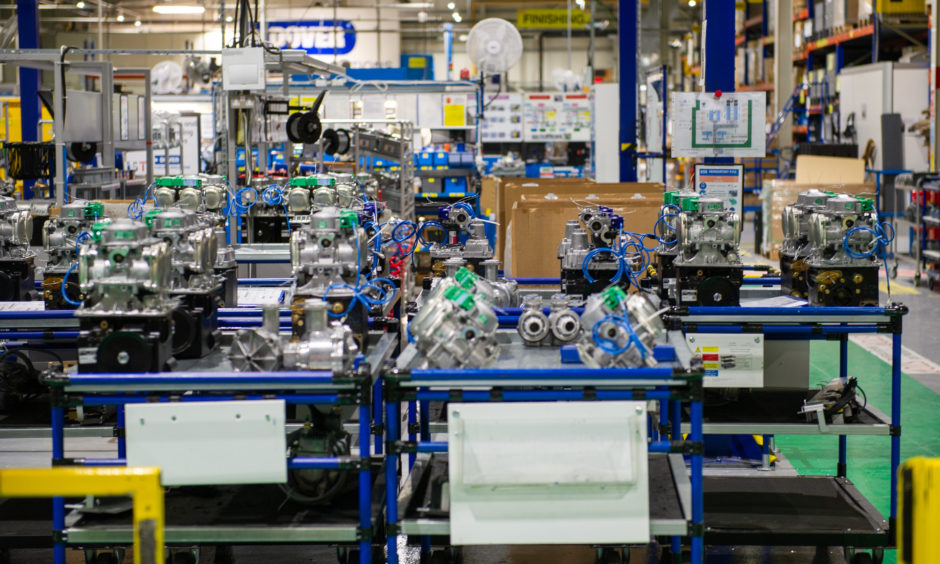 Fuel pump manufacturer Dover Fueling Solutions has said its Dundee operation is "stable" despite scores of temporary workers losing their jobs this week.
The firm assembles petrol pumps for a global customer base from its premises at West Pitkerro Industrial Estate.
It is understood the company axed around 130 people employed through an agency at a meeting on Monday.
Dover, which acquired the Tokheim brand three years ago, employs more than 700 workers in Dundee.
A company spokesperson said: "At Dover Fueling Solutions we constantly review our business strategy.
"With the cyclical nature of our business, we can't comment about temporary employment within the organisation."
The number of job losses wasn't confirmed by Dover. The workers were employed by EN Recruitment on behalf of the company.
Bob Macgregor, Unite union regional official for Tayside, said: "The order books are down a bit after Christmas but it's expected to pick back up.
"Dover are trying to protect the core workforce and I have no doubts about the future of the company in Dundee."
One of the people who lost his job, who did not want to be named, said workers are "devastated".
The worker, who lives in Dundee, has been at the company for almost two years but will now be out of a job on Friday.
He said: "It's made me more nervous for after Christmas because I have two young kids and times are hard as it is without worrying about money.
"I want people to know how unfairly we've been treated. There wasn't even a proper apology from management or team leaders, which would have went a long way."
Another worker said: "This is a bit harsh just one week before Christmas.
"It sometimes happens that EN Recruitment pay a lot of people off then take them on again when they have more work."
Dover has invested millions of pounds into its Dundee site including a 45,000 sq ft factory extension that cost £14 million.
The company spokesperson added: "We have made significant investments in the operations in Dundee and we continue to do so. The business is stable and we continue to grow year over year."
The Dundee operation started in 1948 when the Veeder Root factory opened. It became Dunclare Dispensers as part of a management buy-out in 1983.
The current premises opened in 1995 after Schlumberger acquired Dunclare Dispensers.
Tokheim bought the operation in 1998 and in 2016 Dover acquired Tokheim.
EN Recruitment did not comment.