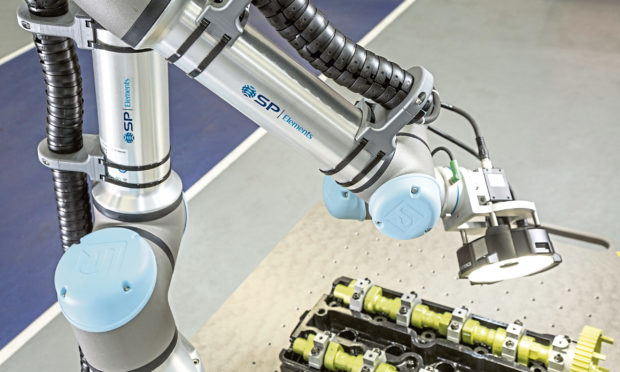 Industrial robotics may have previously been the preserve of large scale manufacturing, but Covid-19 has seen a rise in demand for smaller, nimbler collaborative robots or 'cobots', that are easy to programme and install.
Dundee-based SP Automation and Robotics moved into the cobot sector last year and says there has been a 'huge upsurge' in general automation in the domestic and foreign markets.
Director, Roy Henderson, said customers want something that is adaptable and quickly deployed.
The machines are being used in a growing number of sectors beyond manufacturing, including healthcare, food and education.
He said: "At the start of the pandemic, enquiries for cobot equipment stalled, but as firms have begun to reopen, there has been a substantial number of enquiries and orders, so we have a strong order book.
"Cobots replace those jobs that are dull, dirty and dangerous – they free up employees, allowing them to focus on more interesting work.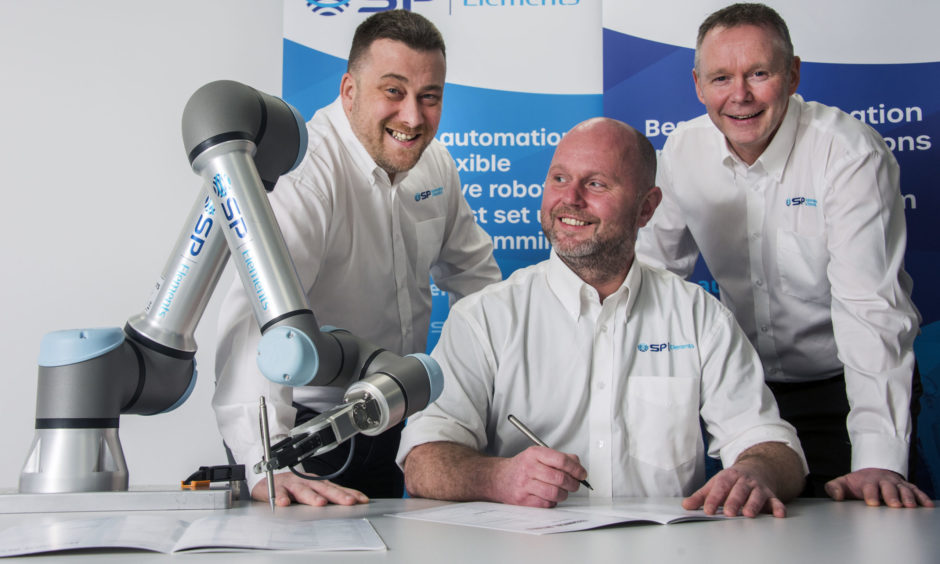 "We are now seeing cobots used in medical test labs, where they can deal with infected samples for example, carrying out tests where repetitive procedures are involved and increase productivity.
"They are also being brought into educational facilities, where students who will be using cobots in industry start to learn about them, while the machines are also used in university laboratories.
"There is growth across the board for cobots and more opportunities are on the way."
Mr Henderson said the equipment is no longer just for welding car parts.
SMEs are adopting the technology, while larger firms are factoring in their use as they streamline their processes in a Covid-19 environment.
He said: "Cobots do not need to be fixed in one place either.
"We supplied a firm with a cobot mounted on a portable platform, allowing it to be moved to different areas and because they can hold hundreds of programmes, the cobot was also doing different tasks."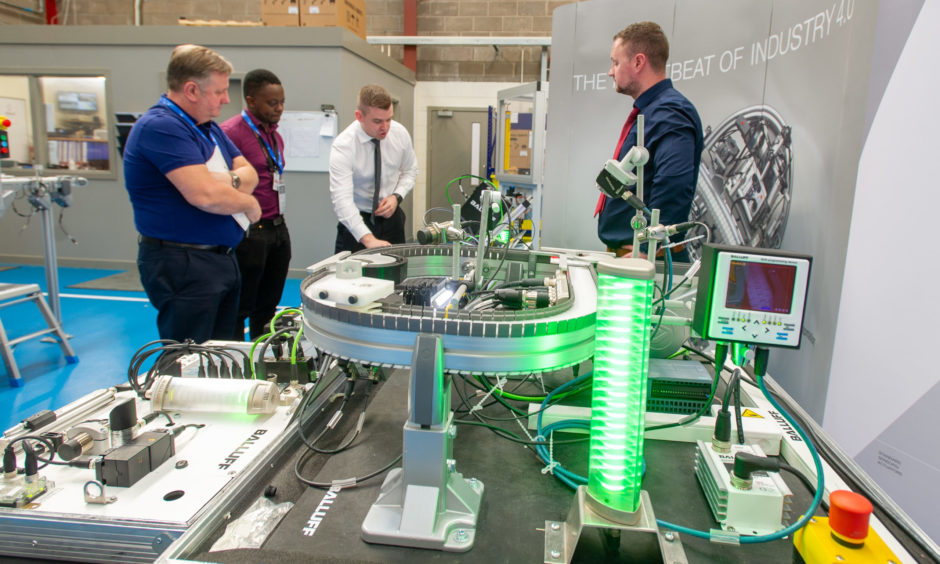 Mr Henderson said cobots working next to a human can also increase productivity by setting the pace and with prices ranging from around £15,000 to £30,000, the machine can pay for itself in a matter of months.
"Even someone with no programming experiance at all can set one up in around 30 minutes, so they can be working on tasks almost immediately.
"The machines can go for around 40,000 hours before needing a joint replaced – they can last for years."
jimillar@thecourier.co.uk