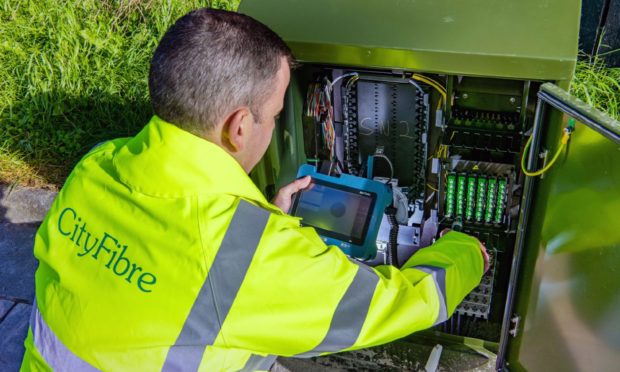 House prices in Dundee are expected to soar as work gets under way in bringing a next generation broadband network to the city.
CityFibre said its 'full fibre' network offers speeds of up to 1,000 Mbps – around 15 times typical broadband speeds.
The £40 million private investment will bring its network to almost every home and business in the city.
According to research from consultancy Regeneris, full fibre connectivity will have a major impact in Dundee over the next 15 years.
It shows that up to £27m could be added to the value of local homes, while Smart City initiatives could add as much as £32m locally.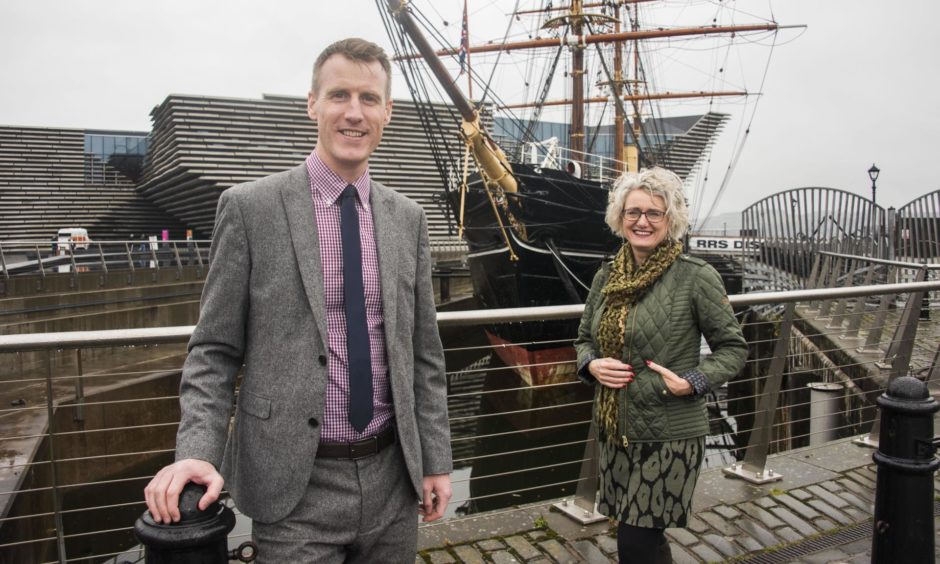 Access to full fibre could also unlock £30m in business productivity and innovation, while a further £13m in growth could be driven from new business start-ups, with enhanced connectivity making it easier and less expensive to set up base and run efficiently.
Allan McEwan, CityFibre's city manager for Dundee, said: "For people across Dundee, their digital future is just around the corner.
"Full Fibre broadband will help households access all the latest entertainment at lightning speed, but the benefits are far deeper than that – from enabling smart home technology to giving people the freedom to work from home with ease.
"The investment also comes at a critical time for Dundee's business community.
"Next generation full fibre connectivity can drive innovation and productivity, ultimately giving businesses the platform they need to realise their growth ambitions.
"And it won't just improve business locally – it will also help businesses take their products or services to an international audience."
The network is not yet live, but once activated, services will be available from a range of internet service providers.
'Astonishing' property boom in Tayside and Fife with some homes selling for £40,000 over valuation
Construction work has officially commenced in Lochee. GCU UK Limited is delivering the construction programme on CityFibre's behalf.
The contractor, who is already working on the Aberdeen and Inverness build projects, is using modern build techniques to deploy the network quickly.
Meanwhile, CityFibre is working closely with key stakeholders and local communities to manage disruption and ensure a fast and successful rollout. Residents are being kept informed by mailings ahead of works in their streets.
Alison Henderson, chief executive of Dundee & Angus Chamber of Commerce, said:  "Investment in infrastructure is hugely important in enabling Dundee to move forward.
"As we've seen in 2020, many more people are working from home and that flexibility in working habits is definitely going to be adopted as a way forward.
"Home and workplace broadband speeds, coupled with network resilience and good connectivity remain vital features in giving everyone choice.
"We're very pleased to see this investment which will future-proof Dundee and allow businesses to improve productivity, invest in their own technology and equip people with the right tools to do their jobs, now and in the coming years."
Currently, fibre-to-the-premises (FTTP) is only available to around 16% of premises across the UK.
By using fibre optic cables for every stage of the connection from the customer's home or business to the Internet, users will be offered a significantly superior and more reliable broadband service.