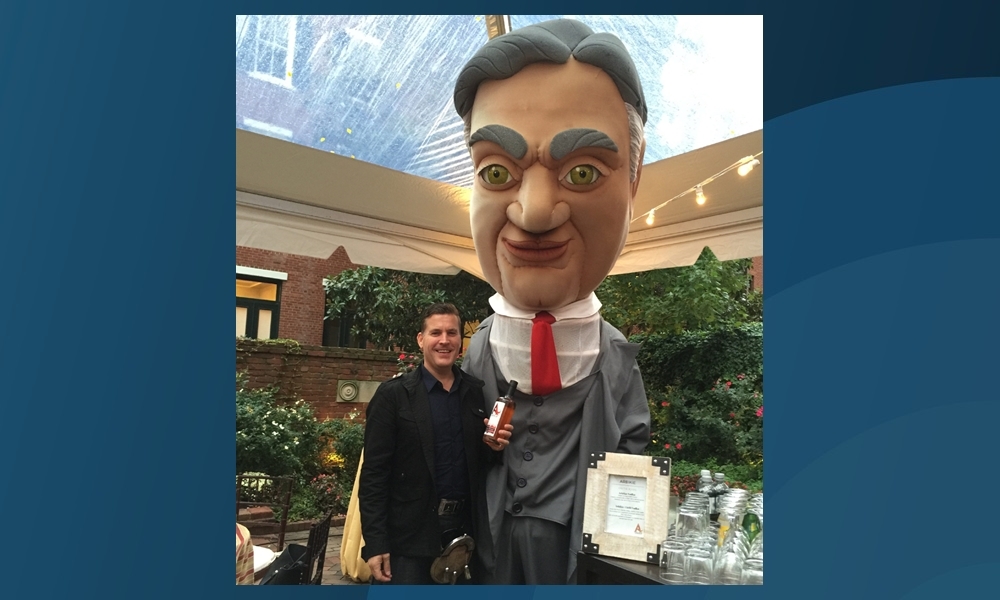 Vodka from Angus shared the limelight at a prestigious occasion held by the White House Historical Association in Washington DC.
The spirit from the Arbikie Highland Estate Distillery at Inverkeilor was served in cocktails at the association's celebration of the official White House Christmas Ornament.
The ornament tradition began in 1981 and this year's choice was a fire truck honouring 31st US President Herbert Hoover.
It was inspired by the fire engines that responded to the 1929 Christmas Eve fire at the White House when President and Mrs Hoover were staging a staff Christmas party.
Toy fire trucks were presented to children by the Hoovers the following Christmas.
The association's president Stewart McLaurin first come across Arbikie when co-owners David and John Stirling gave a presentation about the impact of 1320 Declaration of Arbroath on the American Constitution at a special Senate luncheon in April 2001.
Sir Sean Connery and Senate leader Trent Lott were both given commemorative quaichs from Dundee & Angus Council at the distinguished gathering.
Mr McLaurin began following the Arbikie story and asked if the Stirlings could take part in the Christmas ornament event.
It was held in the association's historic Decatur House Courtyard on Lafayette Square just steps from the White House.
The evening cigar event – Herbert Hoover famously smoked them – featured two Arbikie cocktails highlighting the company's signature vodka and chilli vodka.
Mr McLaurin said: "The Arbikie signature vodka cocktails were a perfect complement to the celebratory evening.
"We were pleased to incorporate the family-owned Arbikie products into our event highlighting President Hoover's appreciation for cigars and the White House Christmas Ornament in his honor."
David Stirling said: "It was a great honour and privilege for our family to be involved at such a special occasion.
"The audience loved learning about the history of the farm, our provenance and our ability to trace our spirits back to the exact field.
"The fact that we use our own source of Scottish Highland water, home grown ingredients and that all of our spirits are distilled from scratch really resonated with them.
"Our spirits went down well. It was a terrific experience".